Defined by her powerful femininity, the iconic Gucci woman represents the glamour and beauty of the fashion House. Under the creative direction of Frida Giannini, the Gucci woman has evolved with a modern edge, into an icon that is strong, daring and seductive. Embracing every element of her look to the finest detail, Giannini has created a world of fashion, accessories and scent. Completing her aesthetic is Giannini's long-held vision of a Gucci Cosmetics collection. An essential component of her look, make up underscores her many facets, ruled by her confidence and sensuality.
Gucci Beauty Fall 2014
Magnetic Color Shadow Mono ($37.00)
The magnetic color shadow mono debuts with nineteen diverse single-tone eyeshadows. the complete palette is composed of iconic colors from Gucci's fashion archives and modern hues lifted directly from the runway show. each formula is saturated with pigment and each finish is fine-tuned for a signature eye look.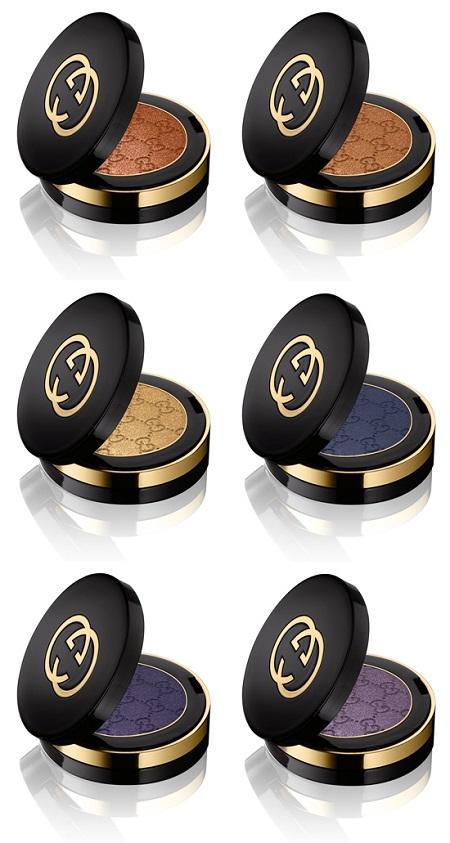 Gucci Beauty Fall 2014
Magnetic Color Shadow Duo ($49.00)
Expertly crafted, the magnetic color shadow duo fuses vibrant hues with lavish textures. a carefully balanced pairing, each eyeshadow duo is saturated with pigment, while powder particles are pretreated and primed for high-color impact.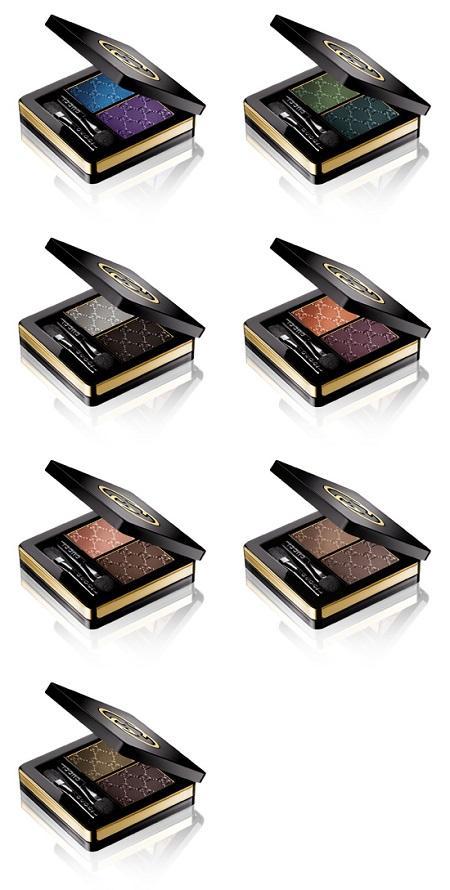 Gucci Beauty Fall 2014
Magnetic Color Shadow Quad ($65.00)
The color shadow quad fuses vibrant hues with lavish textures. Each quad holds a combination designed to recreate a signature gucci look from sophisticated to bold. The eyeshadow is saturated with color for a high-impact, buildable finish while pre-treated, jet-milled powders make for a luxurious application.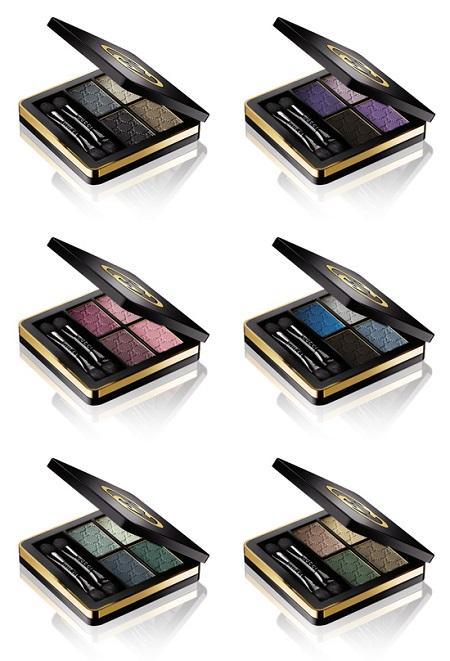 Gucci Beauty Fall 2014
Opulent Volume Mascara ($33.00)
The opulent volume mascara defines and frames the eye using exclusive brush technology for exceptional separation and volume. The lightweight, sculptable formula rapidly builds volume, while the cutting edge brush design ensures the product works across various lash types to emphasize eyes for a powerful, lasting impression.
Gucci Beauty Fall 2014
Power Liquid Liner ($37.00)
The power liquid liner defines the eye with a clean line of saturated black color. the innovative nib applicator features a protected fiber core, designed for precise control and remarkable versatility. by combining the high intensity black pigment and the precision applicator, a dramatic long-lasting glossy finish is achieved.
Impact Long Wear Eye Pencil ($32.00)
Impact long wear eye pencil enhances the lash line for dramatic definition. The intensely colored formula glides on smoothly, stays soft for 30 seconds for blending, and then rapidly sets for a remarkable smudge-resistant finish. The combined effect of special wax, polymer and film formers creates a waterproof, intensely colored pencil.
Gucci Beauty Fall 2014
Precise Sculpting Brow Pencil ($32.00)
Audacious Color-Intense Lipstick ($39.00)
Retro inspired with a modern feel, the audacious color-intense lipstick grips the lips for bold, saturated color. The lipstick's innovative formula contains a mix of waxes and resin for a sophisticated, weightless finish. The sculpted sharp-edged form was specially designed to give incredible coverage in a single swipe.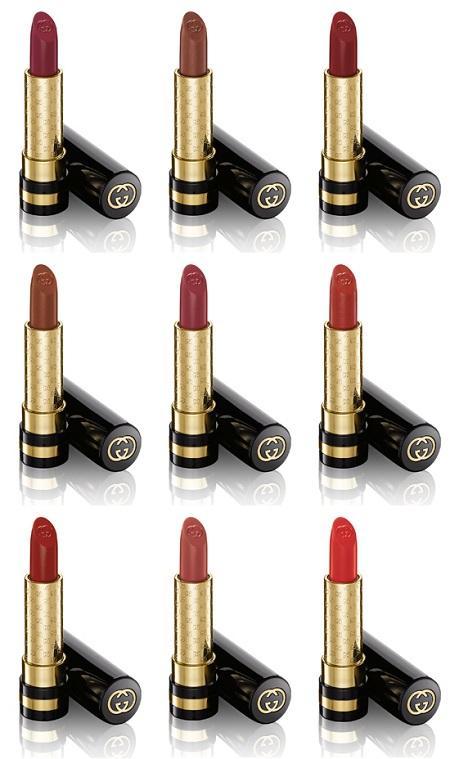 Gucci Beauty Fall 2014
Luxurious Moisture-Rich Lipstick ($39.00)
The luxurious moisture-rich lipstick delivers bold color with an opulent finish. Enriched with a distinctive blend of oils, the formula glides on effortlessly and moisturizes the lips. Specially designed to give incredible coverage in a single swipe, the sculpted sharp-edged form allows for a precise application.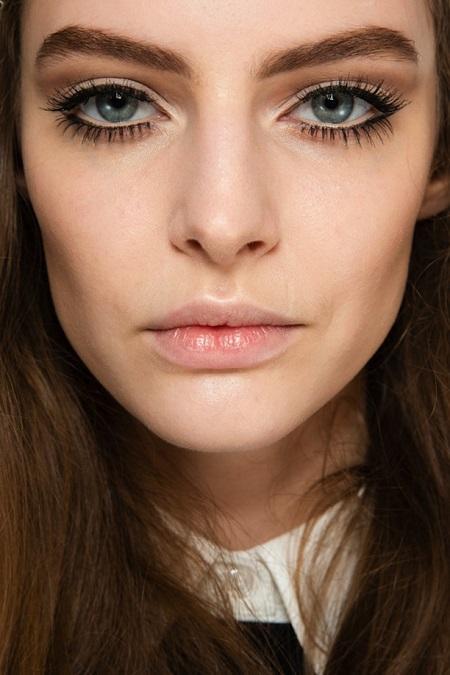 Gucci Beauty Fall 2014 – Makeup Pat McGrath
Availability: Now online at gucci.com, and available for pre-order at Neiman Marcus and Saks! It will be available at the following stores: Gucci New York Fifth Avenue, Gucci Los Angeles Rodeo Drive, Gucci Las Vegas Crystals City Center, Gucci Dallas Northpark, Saks Fifth Avenue New York, Neiman Marcus Las Vegas.