One of the big easter egg filled scenes from Marvel's Guardians of the Galaxy is without question, when they go to the Collector's Museum in Knowhere.  There is no telling how many easter eggs will be discovered between now and when the movie is released on DVD and Blu-ray, however some items can be identified.  Sculptor Emma Rodgers has posted some images of some of her sculptures that were featured in that scene.
First off is likely the most noticeable item that was seen on the Collector's table, a sculpture titled Mother & child.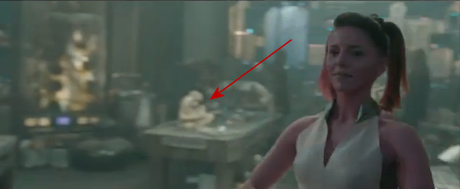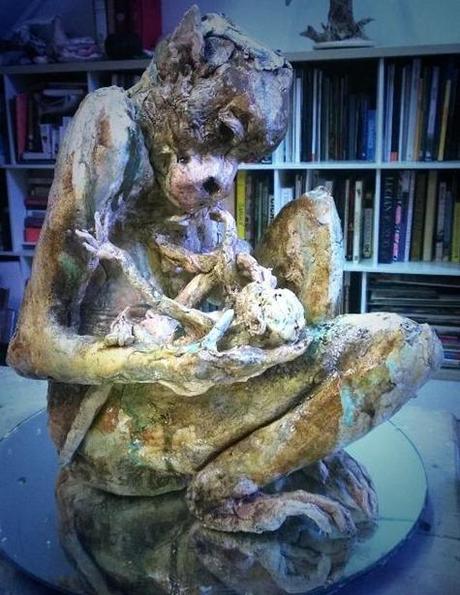 I'll admit, the next two I'm not as certain where they appear, but clearly we'll be able to spot them somewhere.
Connection Puppet featured in "The Collectors"museum #Benico del Torro @Guardians of the galaxy Many Thanks @Marvel pic.twitter.com/RgKDE2RJ2v

— Emma Rodgers (@emmarodgersart) July 31, 2014
Man&Ape @TheCollectors Starship @Guardians of the Galaxy @Marvel pic.twitter.com/O3KelBHJd9

— Emma Rodgers (@emmarodgersart) July 31, 2014
Jaw featured in @Guardians of the Galaxy, in "The Collectors" starship #Marvel pic.twitter.com/UEUAnnungv

— Emma Rodgers (@emmarodgersart) August 1, 2014
Thanks @Marvel for using my work @Guardians of the Galaxy,looking forward to seeing it tonight pic.twitter.com/h662xcdWkF

— Emma Rodgers (@emmarodgersart) July 31, 2014
Share on Tumblr