The classic game Grand Theft Auto Vice City is 10 years old. For this anniversary occasion, the developers will release the game later this year for the Android platform. On 6 December 2012, Android players run through a virtual city: Vice City.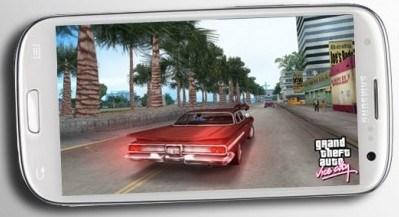 Rockstar Games, the developers of the GTA – Grand Theft Auto series will publish the popular part of "Vice City" is now available for Smartphones. The first part of the name has already been published GTA3 for Android and iOS, and was quite a success on mobile devices.
GTA Vice City for Android is only available for selected devices (including all new Dexus devices) will be published. The compatibility should be guaranteed over time and with other Android devices. The price will be at the start at $ 4.99. The game can be found from the 6th December 2012 at Google Play Store and in Apple's App Store is on the game soon.