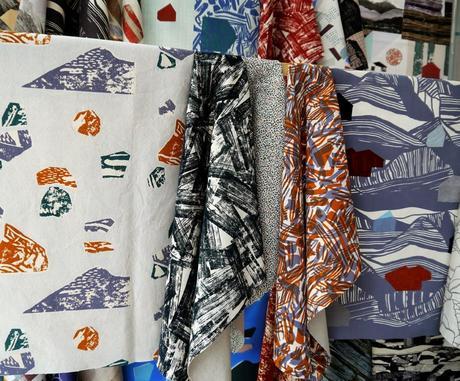 I may have missed the Edinburgh College of Art degree show but I've tried to make up for it by attending two others this weekend. The first was Glasgow School of Art on Saturday. It was a speedy trip round but I tried to take in as much as possible.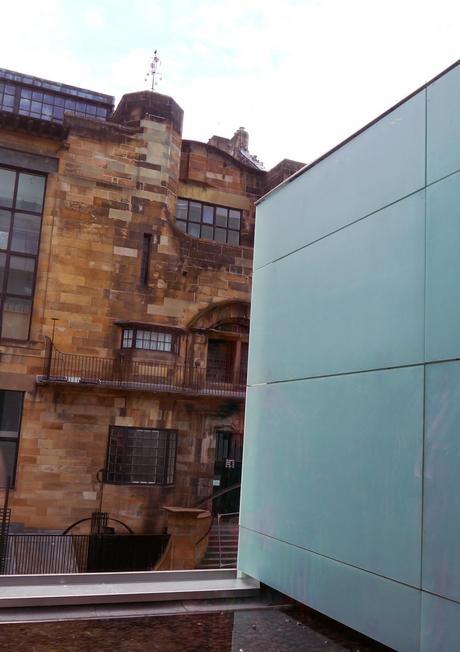 Seeing the damage to the Mackintosh building was a bit of a shock, even though I was expecting it. I think it's great the School went on with the degree show and I loved seeing the exhibition put on by the Fine Art students who were effected most by the fire. From what was on display it looked like it would have been an excellent show. You can donate to the Mackintosh Building Fire Fund here.
The rest of the the work on display was equally as impressive and I was particularly drawn to the Fashion and Textiles and Jewellery displays. I thought I'd share some of my favourites from each, starting with Fashion and Textiles. I usually head straight for printed textiles but looking back at my photos it seems the students working in knit and weave were the ones who really caught my attention during this show.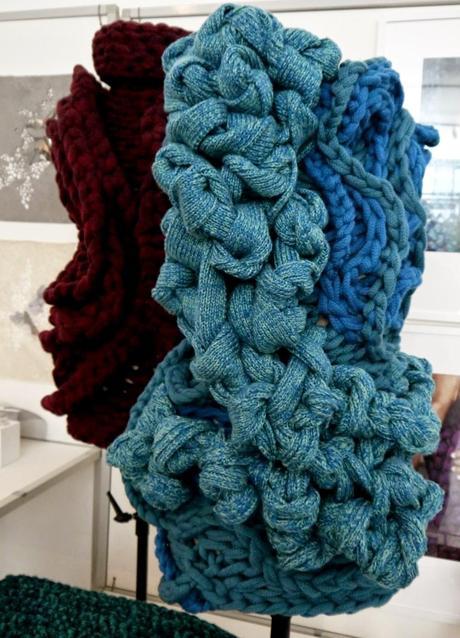 Laura Muir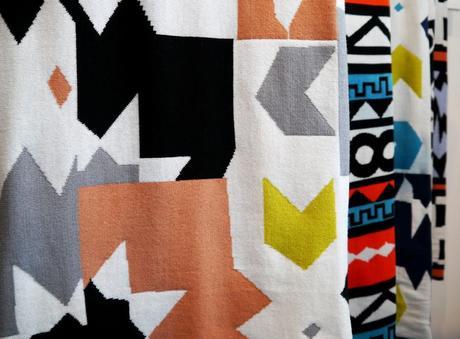 Catherine MacGruer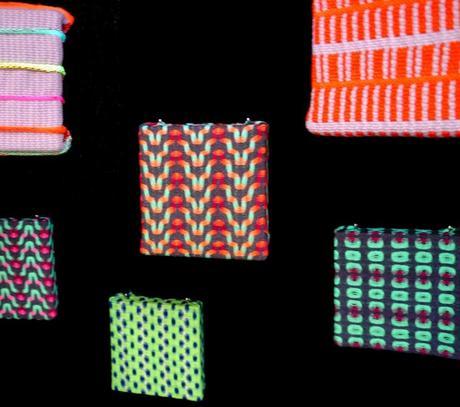 Catherine Farrar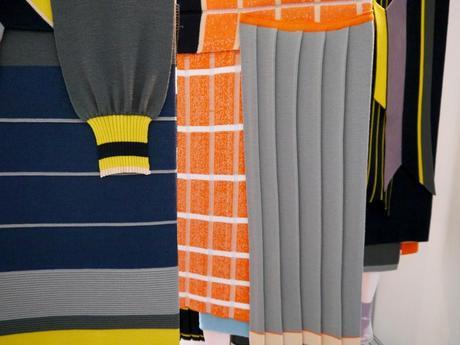 Francesca Stride


Laura Muir took chunky knit to the maximum with her statement pieces. The texture of them has such impact and I love how the stitches intertwine. Plus the color combinations are perfect for autumn/winter.
I really wanted to take Catherine MacGruer's work home with me. They looked so cosy and comforting while still being incredibly stylish. The colours and patterns used are so striking, taking  inspiration from mosaics in Barcelona. I love the way the different patterns work beside each other and how the patterns give a modern aztec look.
Catherine Farrar's woven fabrics were especially designed for visually impaired children to stimulate other senses using touch, light and sound. The fabrics were varied in pattern and glowed to help stimulate brain development for children with additional learning needs.
I loved how Francesca Stride's fabrics were displayed, it really brought the fabrics to life.  The linear patterns looked great, with the color combinations and quirky display helping to give a fun edge. And the knitted scarves worn around the head is something I definitely want to try this winter.
All that knitted and woven goodness doesn't mean there wasn't any print that caught my eye....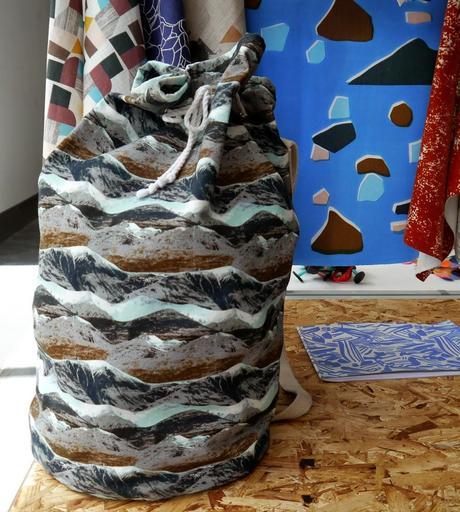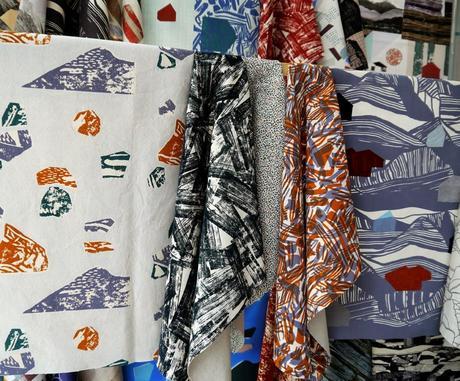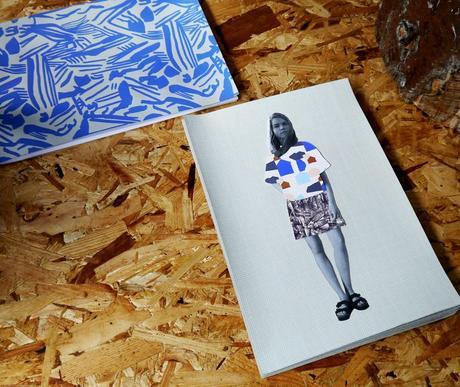 Vanessa Hindshaw


Vanessa Hindshaw had such a great selection of printed fabrics on display, taking inspiration from the natural environment and mixing it with prints of buildings and structures. This was all held together by a cohesive color palette. I especially enjoyed the duffel bag made from mountain print and her collaged fashion illustrations.
From the fashion side of things I usually head straight for the womenswear but there were some great menswear displays that drew me in.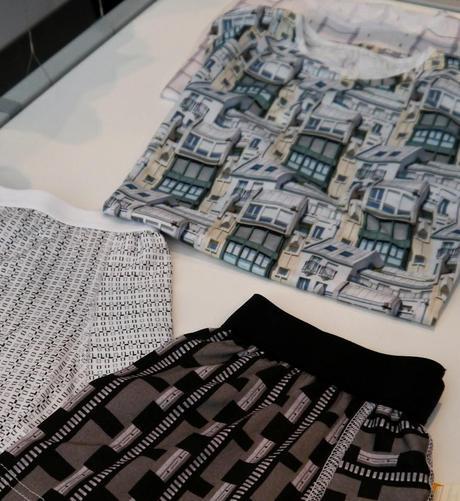 Frankie Blair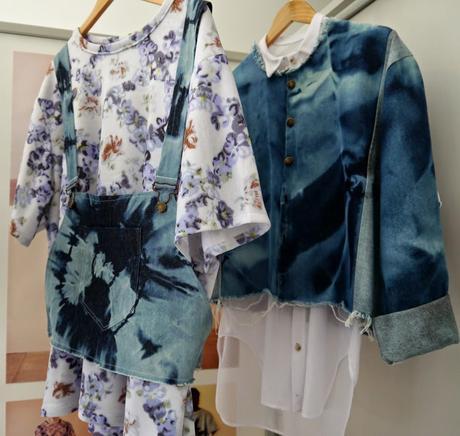 Callum McKay


Frankie Blair had created some really wearable pieces detailed with interesting prints of architecture, using both straight forward visualisations and abstract designs. I loved the printed boxer shorts as they looked such good quality. Plus the printed tshirt and trainer mock ups made up a really strong collection.
The, mainly denim, collection from Callum McKay mixed masculine shapes with some softer elements to create a really strong urban look. The large shapes and raw edges contrasted nicely with the floral print and softer fabrics.
All in all a great selection of work on display. Watch out for my jewelry favourites later in the week.