Another Scottish degree show and another incredibly strong group of jewelry students. This time the focus is on Glasgow School of Art. My friend Ashley and I ventured along on an extremely hot Glasgow Sunday and it was definitely worth the trip. The jewelry displays looked great, but unfortunately the reflective surface in front of all the pieces made taking photos difficult. So with a mix of my own 'arty pics', alongside the much more professional offerings from the students websites, here are my favourites.
Katherine Duncan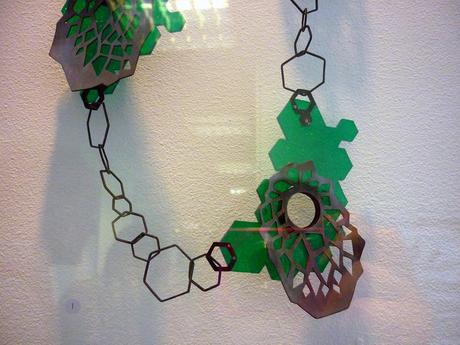 I loved the strong green color used in Katherine Duncan's collection. It really made the pieces stand out and looked great alongside the geometric shapes. Another thing I liked about her collection were the rings which opened up to reveal more of the striking color.
Mirka Janeckova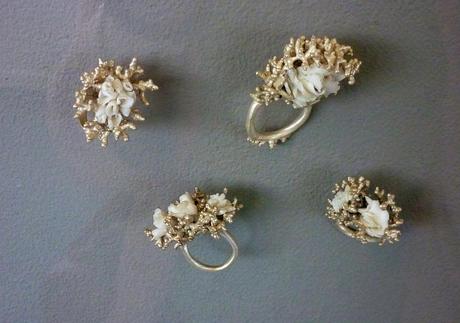 Mirka Janeckova's rings looked like they had been taken straight from the sea. The silver and white complimented each other beautifully. I wanted take them all home with me.
Karen Christina McShane


I was also attracted to this collection of rings from Karen McShane. The attention to detail and the way the ring shanks are a continuation of the design makes them extra special.
Lara Whittaker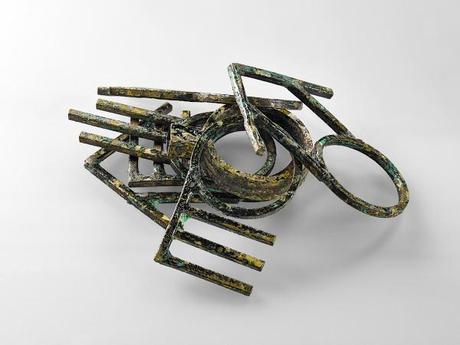 Can you tell I like rings? I loved the texture of these ones from Lara Whittaker. The rest of her collection was just as impressive, especially her house necklaces. Her product photograph was also very eye catching.

*Image from Lara's website

.
Jennifer Glen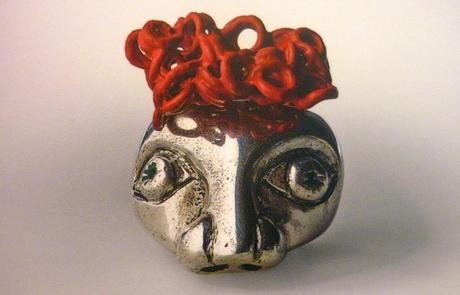 Jennifer Glen showed one of the creepiest jewelry collections I've ever seen, so of course I loved it! The use of dolls eyelashes to create a necklace worked really well to make a super statement piece and the many little faces really drew me in.

*Image taken from Jennifer's business card.


Ailsa Whittet Ritchie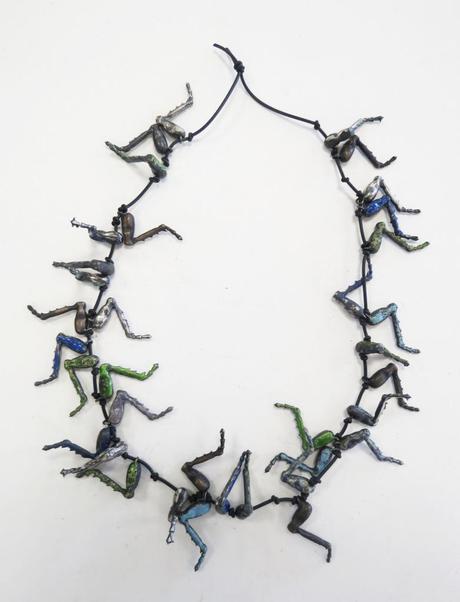 My favorite piece from this show had to be the above necklace by Ailsa Whittet Richie. I am not a big insect fan but this all changes when they are featured in jewelry. They make for such an interesting subject matter and I love the way she focused in on small parts of them. Looking forward to when her online shop is up and running.

*Image taken from Ailsa's website.


I'm sure you'll agree there are many exciting new jewellers entering the wider world after this degree show season. I've only seen a handful of universities but the talent is rather immense and I can't wait to see what they go onto next.