While having a conversation with a friend of mine the other day about your normal geek stuff (I think we started off with Doctor Who and ended up with old school video games) we got in to a long discussion about movies.  Let's face it growing up in the 80's and early 90's gave us some pretty awesome movies, while most of them were poorly funded and mainly cheesy they were and are still awesome.  While a lot of these movies from this time period are remembered pretty easily a lot of them have been forgotten.  What we forget is that even though a lot of those movies are bad they were the starting point to a lot of the great movies that we have got since, they helped build the road for The Lord Of the Rings and Chronicles of Narnia Trilogies, and the Harry Potter series, all of the great movies within the last 15 years.
Some of the best memories that I have growing up is watching cheesy movies with my sister and being excited about it.  I think that's the greatest thing about being a kid we will watch anything and not be judgmental about it not having those great special effects and big name actors, but we just watched it and enjoyed it.  So after sitting around and thinking about it, I came up with a list of movie's from that time period, that, to me, contributed to the geek I am today.  And I will admit I still watch almost all of these still yet and my sister has introduced most of them to my nephew who is 5 years old and already a Star Wars and LEGOS addict, so we are passing the torch down.  So here is a list in no particular order of my Growing up Geek movies: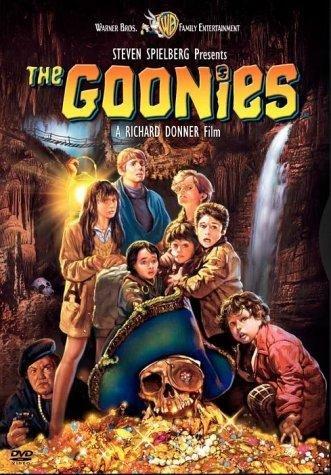 The Goonies (1985)
The Neverending Story (1984)
The Neverending Story II The next chapter (1990)
The Princess Bride (1987)
Ghostbusters (1984)
Willow (1988)
Labyrinth (1986)
The Dark Crystal (1982)
Legend (1985)
Teenage Mutant Ninja Turtles (1990) (this was my number one and still is)
The Garbage Pail Kids Movie (1987)
Star Wars Episode IV A New Hope (1977)
Star Wars Episode V The Empire Strikes Back (1980)
Star Wars Episode VI Return of the Jedi (1983)
Superman (1978)
Superman II (1980)

Superman III (1983)
Back to the Future (1985)
Back to the Future II (1989)
Indiana Jones and Raiders of the Lost Ark (1981)
Indiana Jones and The Temple of Doom (1984)
Indiana Jones and The Last Crusade (1989)
Batman (1989)
While I am sure a lot of you all if not all of you all can add to this list.  These are my Growing up Geek movies, these are the movies that got me started on the path to geekdom that I still stroll on today.  The Teenage Mutant Ninja Turtle movie got me started on my TMNT obsession in the 90's and that I still have today, and that is one movie that we made sure of to introduce my nephew and he loves it. The Superman movies from that time period along with some old comics that my dad had, started my obsession with Superman and superheroes in general. My sister and I could sit and watch The Neverending Story none stop all day, that was probably the only thing we could do and enjoy together she we were and are still total opposites (I was a tomboy and she was the girly girl).  I remember my dad watching the Indian Jones movies all the time, as well as Ghostbusters. So I have some great memories from just sitting on the couch and watching those with him.  I still love all these movie's and while some of them are cheesy and very low budget I can't help but to watch and enjoy, dang those guilty pleasure movies lol.  So I'll ask you the question; what are your growing up geek movies? Your list doesn't have to be as long as mine. So tell us what they are, we'd love to know.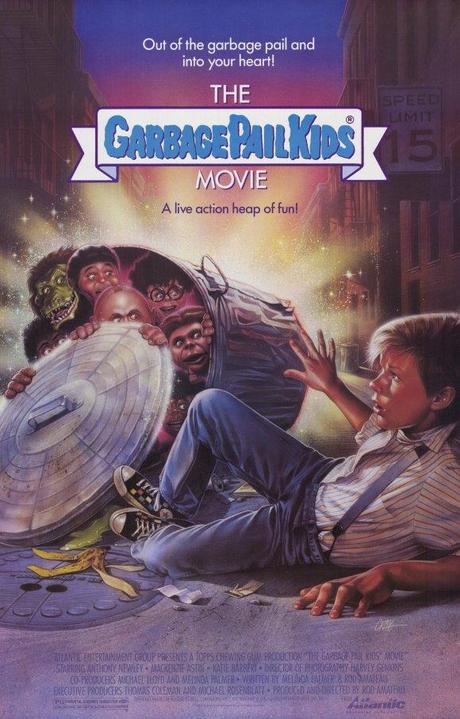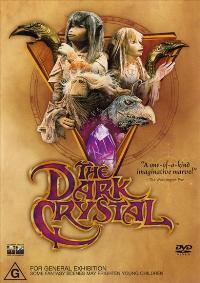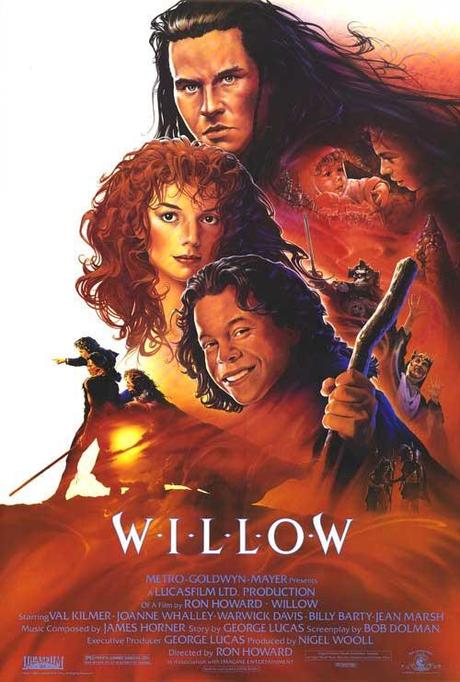 About the Author
Gilliana Mills is a loud and proud nerd, geek, Whovian, and fan of tons of things.  You can check her and her opinions out on both Twitter and Facebook.