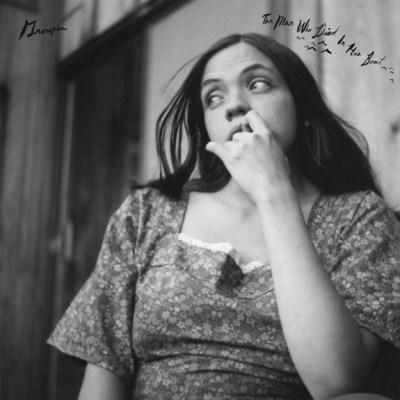 From Trent Reznor to Oneohtrix Point Never to Tim Hecker, ambient music has seen a resurgence in popularity over the last few years. This is doubtlessly connected to the global – and particularly American – rise of electronic dance music as an artistic and commercial presence; EDM producers are currently making some of the most interesting music in America, and they are doing so by combining stomping beats, ultra-saccharine pop melodies and harmonies, and the kind of zany, glitched-out sounds that one might expect to hear from Aphex Twin or A Guy Called Gerald.
At the heart of this music though is the use of sound – not notes – as the basic compositional mechanism. American electro and dub-step producers are particularly emblematic of this tendency – Skrillex's scream-bass, the Dan Thomas / Zedd collab "This Year," and almost anything that Dim Mak releases. Whether it's filtered white noise, strange unidentifiable percussion, or an unidentifiable-but-familiar pad, noise is at the bottom of EDM.
If there is a direct opposite of Skrillex, it's the music of Grouper – aka Liz Harris. Harris uses strummed and effected guitar with nearly-silent vocals (run through what sounds like a dozen different reverb pedals) to create eerie, drone-heavy soundscapes that stretch in front of the listener like a deserted highway. Harris's lyrics are indecipherable and understandable only as a high, airy sheen. The guitar work oscillates between chunky, repeated strumming, laden with the clatter of fingers and pick on strings, and slow, deliberate fingerpicking.
But at the center of Harris's music is the same attention to sounds, not notes, as the basic unit of music. Certainly there are melodies and harmonies, but Grouper's new record, The Man Who Died In His Boat, is intently focused on the creation of an aura through sonic immersion. There is a sense of deep-seated discontent in the 47-minute song cycle, and Harris's voices seems to drive at feelings of tangible loss, of a dark sadness, of being alone and of large, empty spaces. Harris processes her guitar and voice heavily using reverb and delay pedals, effects which create a sense of tremendous distance. Songs like "Cover the Long Way" and "Difference (voices)" evoke a kind of lonely schizophrenia in the listener, who quickly becomes stuck wondering what is Harris and what simply evolves from the sonic maelstrom.
Bars: 4 / 5

Grouper – Vanishing Point
07 vanishing point

Grouper – 6
01 6
Grouper – Cover the Long Way
05 cover the long way