I received the Grillinator BBQ Meat Claws to test out and review. I was skeptical at first, as my bare two hands can shred meat/poultry very easily. However, I can never shred meat right out of the oven. I always need to wait a while for it to cool before handling. The claws do help with cutting down prep time and shredding the meat faster. But, they do take up a bit of space in my kitchen and the tips of the claws are super sharp, so keep them in the back of the cabinet/drawer so no one accidentally gets themselves clawed.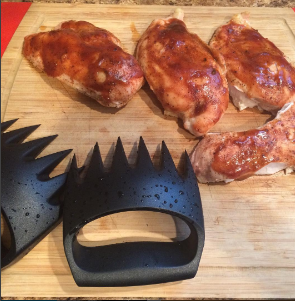 Here is my video on how I used the claws to shred some chicken for my enchiladas:


I received this product for free in exchange for my unbiased opinion.