I've always known that gray and purple look good together.  So I decided to create a business-casual outfit by adding a blazer to gray top, and complete the look with purple scarf.
I like this look because you can go to work and then go out after, and it will look appropriate for both (well, it depends what kind of job you have :) ).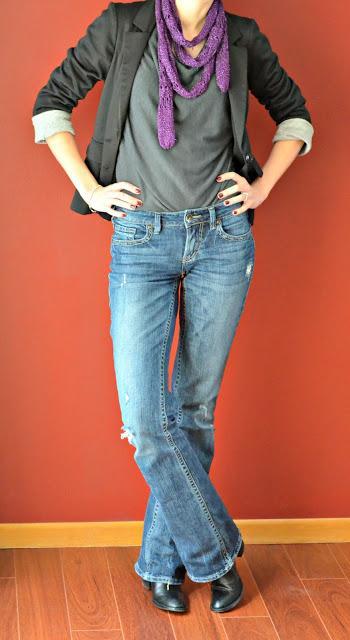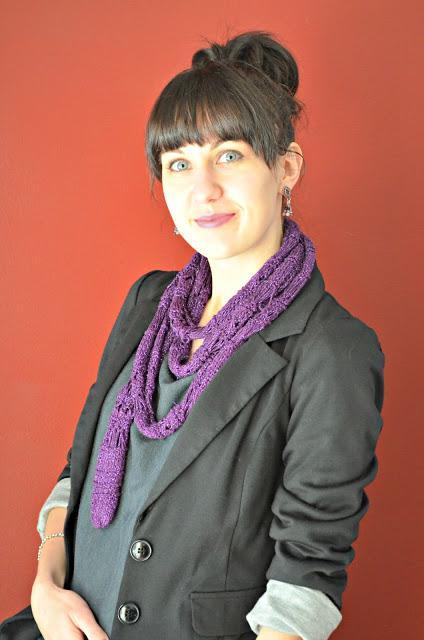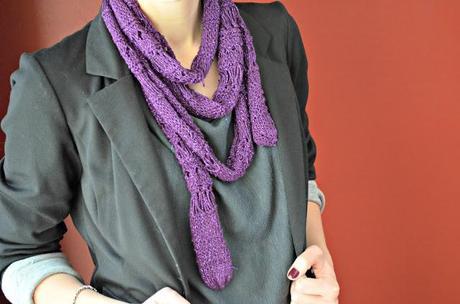 Scarf - (Handmade)
Shirt - Sweet Romeo (Bought it at TJMaxx, similar HERE)
Jacket - (From Kohls, similar HERE)
Jeans - Silver Jeans (TJMaxx, similar HERE)
Thank you for reading!
Have a great weekend and stay warm!
K.H.