"It's not enough to have the feathers.
You must dare to fly!"
― Cass van Krah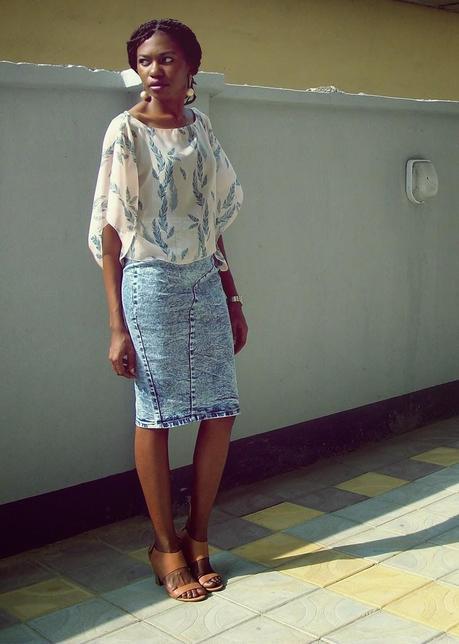 I guess that's what whomever designed this top had in mind when he/she chose a feather-print fabric and gave the style wings. The breezy fabric really does fly when I lift my arms and let the air whoosh in. Paired it with this not-so-simple acid wash denim skirt and tan shoes.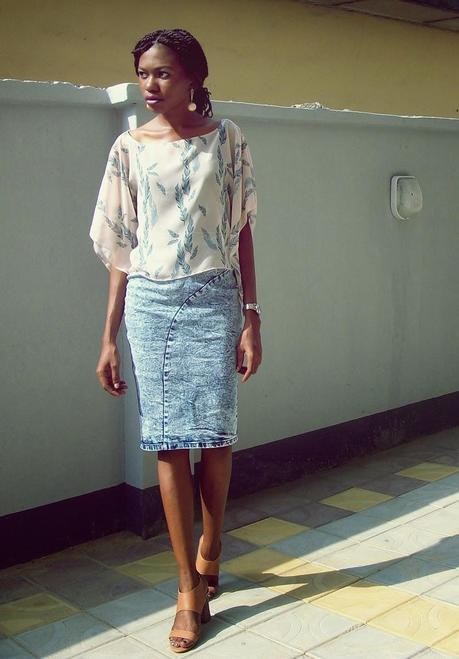 Franco Sarto shoes / Atmosphere shirt