Hey guys we finally made it after 10 hours of drive time. We were all up at 3:30am for departure and we pulled into our driveway around 5pm.
Here's our awesome house.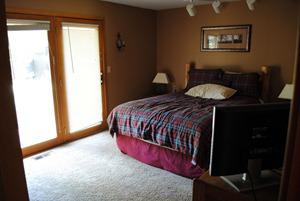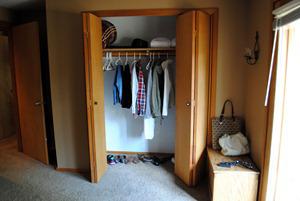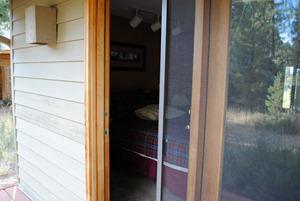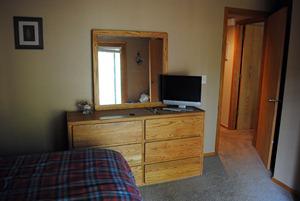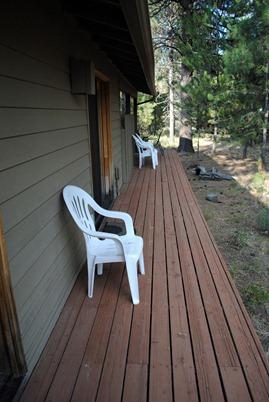 This is my room and the super cool outside deck that I can get to from my room.
This is Jaemen (the brother) and Max's (the boyfriend) room complete with queen size bunk beds and plush animal heads hanging on the wall.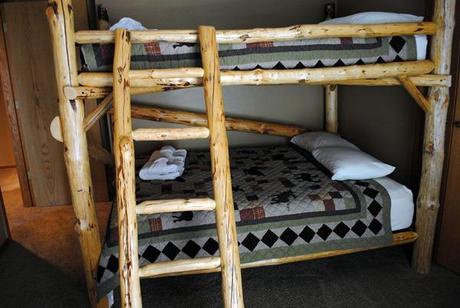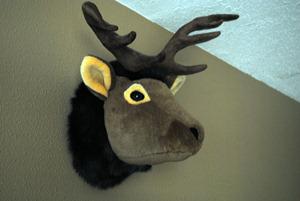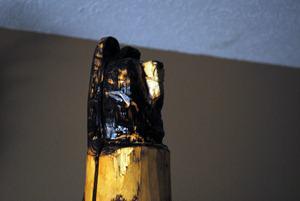 My parent's room.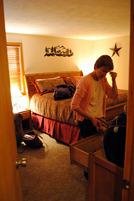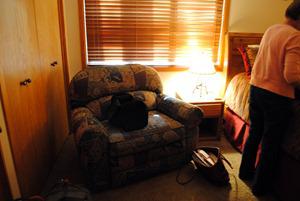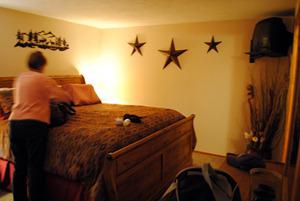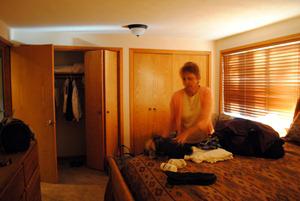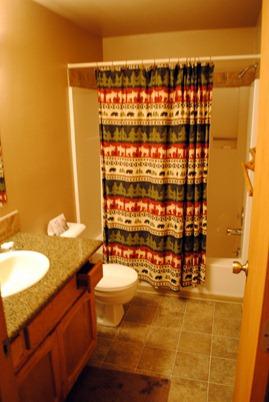 Our bathroom with super cute moose décor. I love moose!

And the great room/kitchen/living room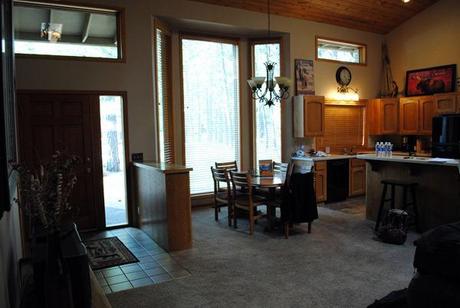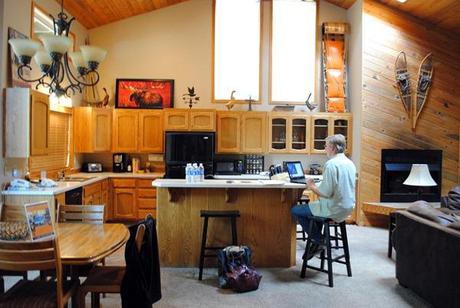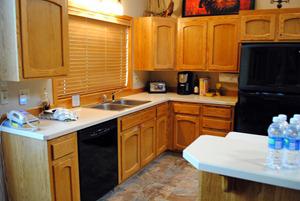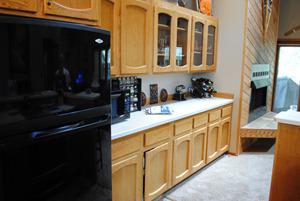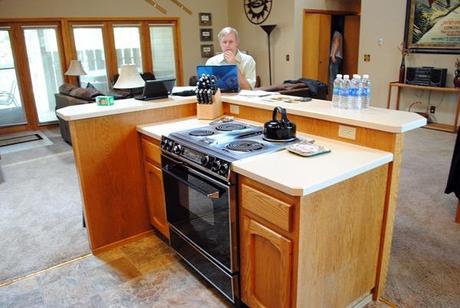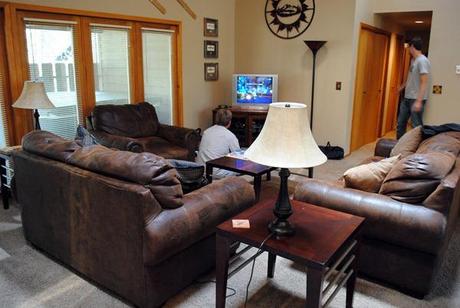 Then this is our deck with a hot tub, outside seating on the deck, and a bbq. We will definitely be grilling at some time.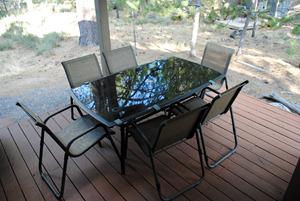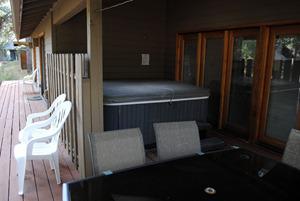 I took this picture…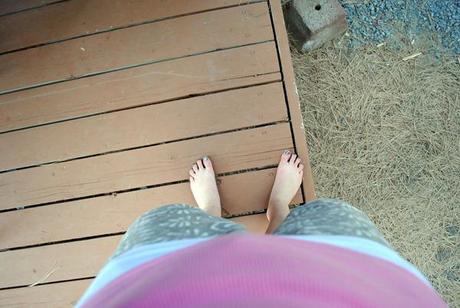 Right before I took this one, which I found pretty funny.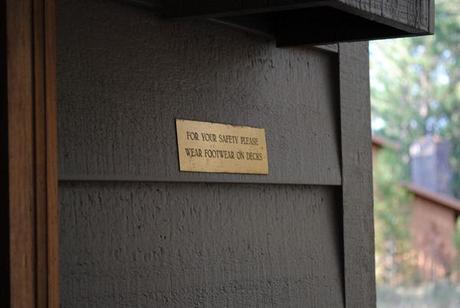 This is what it looks like from the front.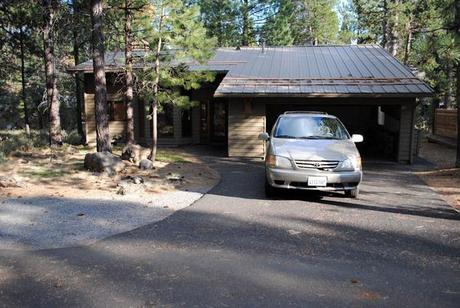 After our taco bar dinner. I'm eating gluten free so I had to make my own taco seasoning for the ground turkey and couldn't have any of the Mexican rice. But my little taco salad was really tasty.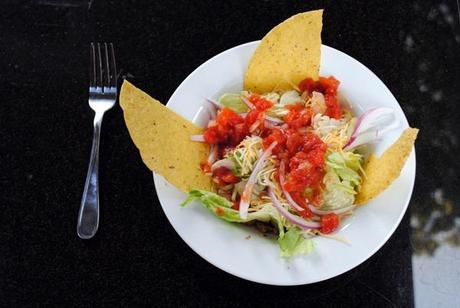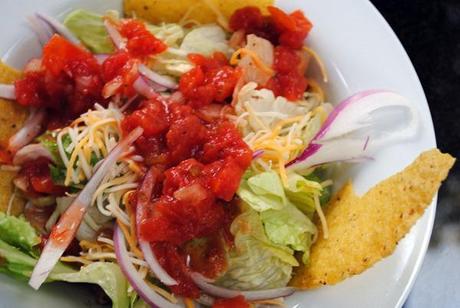 I seasoned my taco meat with paprika, garlic powder, salt, chili powder, red pepper, and onion. Then I drizzled some refried beans over the top, added some lettuce, cheese, onion, and salsa over that. I had one tostada shell (which is surprisingly gluten free

) So so so yummy!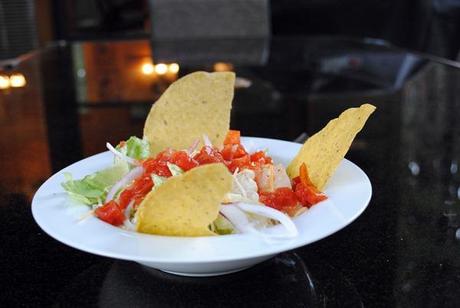 We ate outside on the deck because its so nice and warm here. Not like Salinas' 50ish degree weather all day and all night.
We saw a blue jay while eating.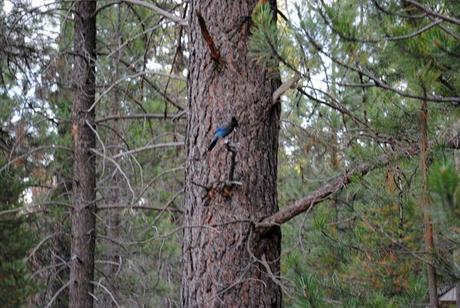 Then, after dinner Max, Mom and I went on a little bike ride.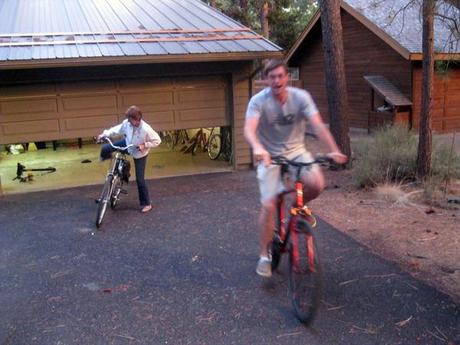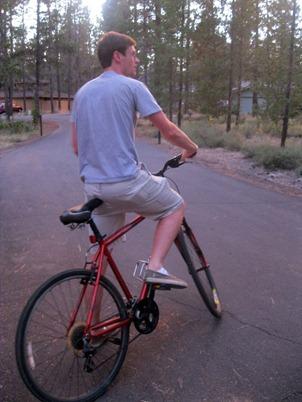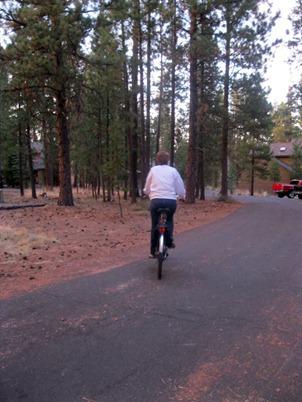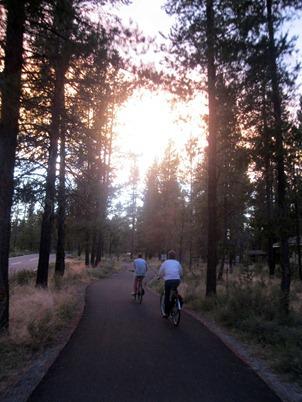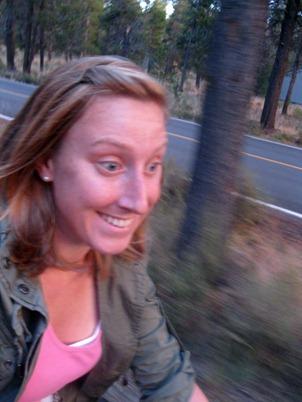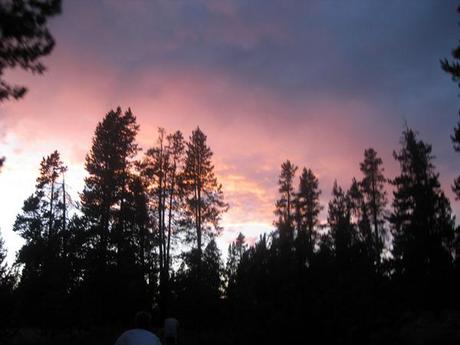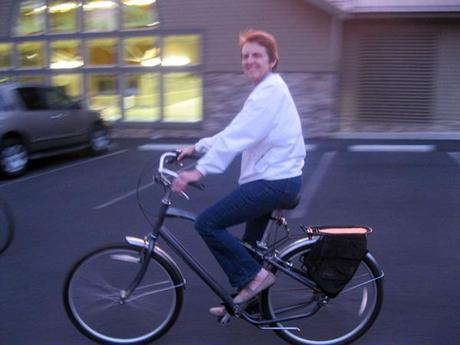 After our bike ride I had a hankerin' for a beer but thought I couldn't have any because of my new diet.
Max found some gluten free beer to try and really it wasn't bad at all. It tasted sort of like a wheat beer, very yeasty. I don't think Max was much of a fan but I'll drink it!