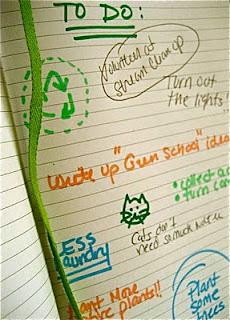 D
on't you feel guilty when you throw things away? I feel awful. Except, of course when I get the contractor grade trash bags out while my kids are at school and throw away all of those useless, plastic trinkets that seem to multiply.
Their rooms sometimes remind me of a nightmare version of "Toy Story" where the toys and animals start to multiply into genetically modified playthings. That's what happens when Buzz Light Year gets together with a Build-a-Bear.
We're down to three trash cans under our sink now since recycling has gone single stream. There's one ominous black trash can, the blue recycling can and the white compost bucket. Keep reading, this gets better. I'm feeling good about all that recycling, but I do question how much of it really ends up being used for something else. I'm feeling a little bit of guilt about this.
I have a stinky compost bucket that fills up really fast. I feel great putting all of those potato shavings and coffee grounds back into the ground. Unfortunately, sometimes I'm too lazy to take the bucket all the way around back to the compost pile. I don't seem to have a problem dropping it on the side step for a few days. The racoons love it. Feeling a little guilty about this.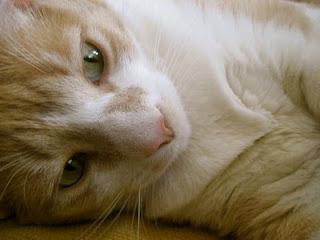 I admit I am a bit of a crazy cat lady. We have four cats, and to quote my husband when I mentioned our four cats to some friends at a dinner party, he said, "we have four cats?" We do and apparently they have an insatiable thirst that can only be quenched by cool, dripping water from a faucet. You guessed it, I'm feeling guilty about that too.
With three girls and one husband in the house (luckily the cats don't wear clothes), I do a lot of laundry and, yes, I use the dryer. Could I hang my clothes to dry? I should, but I don't think my neighbor needs to see my teenage daughter's colorful push-up bras. Feeling guilty, though.
Summer in Baltimore is really, really hot. I can't sleep when it's hot. When I'm at home, I don't want to feel like I'm camping. I want comfort and since I never go to spas, I want spa-like comfort. Sugar scrubs in my bathroom, children massaging my feet and a cool house.
When does this end? Well, sadly, I could go on about gas law mowers and cars and lawn watering, but we need to cut ourselves a little slack in this crazy world. I say, do what you can do. Nothing is too small and let the rest go because life's too busy and short to carry the burden of global warming on your shoulders (it's real, by the way, in case you weren't sure). 

Take baby steps--in moss green, of course. Join a Freecycle group. This is a great way to find a home for unwanted things from furniture to clothing. I moderate the Towson group and I'll let you in as long as you aren't a spammer and you follow the rules.
Help your child's school become a Maryland Green School. It's a lot of work up front, but once teachers and administrators are on board the green education will take roots in the classroom.
It's fall and the acorns are already pelting us. There's still time to get a scout troop involved with the Nut Buddy Program through Growing Native. This is such a great, hands-on project for collecting native acorns. Although it's funded by the Potomac Conservancy, the forestry service in Baltimore County has a huge need for native acorns. 
These are just a few suggestions. What are you doing to ease your green guilt?