This afternoon, I invented this lovely green Christmas Smoothy! I had leftover cranberries & fresh black kale leaves from our allotment so I needed something energizing to get me through the afternoon. Yum yum yum! :)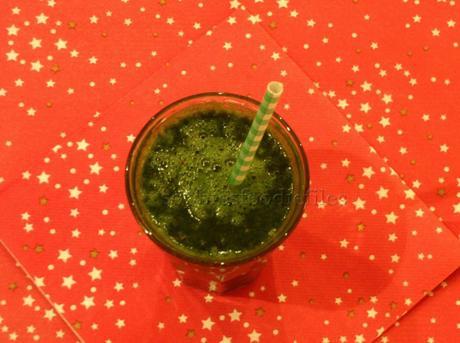 Yum!
Recipe: for 4 cups = 1 liter of smoothy
Ingredients:
2 cups coconut water (500 ml)
1 cup fresh cranberries (120 gr)
4 black kale leaves, cleaned, big stalks removed ( I used 3 large & 1 small leaf)
1 orange, peeled & deseeded
1 tablespoon broken flaxseed
2 pitted large dates
Method:
Take your beloved Vitamix & place every ingredient in this order in it. Place tamper & fitted lid on & blend on high-speed for about 10-15 seconds, by using tamper to push ingredients into the running blades. Pour into lovely smoothy glasses & enjoy with a paper straw!

:)

Yum! You get a kick of the black kale, the sweetness of the orange & dates & specks of yummy fresh cranberries! Yes!
Stay Tuned! If you liked this post & want more of them, join 1,377 email followers! Subscribe by email! It is free! 
Follow Blog via Email
Enter your email address to follow this blog and receive notifications of new posts by email.
Follow me on Facebook too! :)
Sophies Foodie Files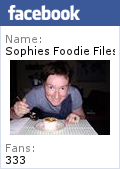 Filed under: Uncategorized