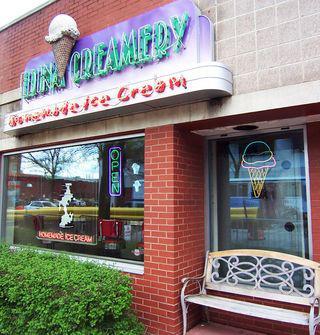 We are lucky to have so many wonderful neighborhood homemade ice cream shops in the Twin Cities. As I criss-cross the metro area I can find reasons to stop at most of them, but one that keeps calling me back for its creamy, smooth texture and flavor is the Edina Creamery, on France just south of 50th.
Once called the best ice cream in America by Gourmet magazine, the shop has a 1950's atmosphere. When I stopped yesterday I got my favorites, strawberry and butter pecan. The previous owner told me that what made their strawberry ice cream so delicious was a strawberry slurry combined with strawberry chunks... yum!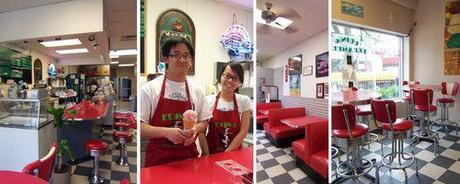 The heart of the Edina Art Fair, the first official Minnesota art fair of the seaon the first weekend in June and the second largest,  is just down the street at 50th and France... a great time to stop in at 5055 France Ave S 55410 for a lick!