Good Morning! It's Wednesday. I'm a little stressed because I believe healthy living isn't just about what I eat or if I do any fitness. It also about getting enough sleep, having a clean/organized living space, staying on top of chores and seeing doctors when appropriate.
Well, today I have my first dentist appointment in probably 6+ years.

I really don't like dentists and can probably blame my 8 years of orthodontia with monthly visits to get my teeth and jaw aligned as causing my fear of dentistry. To make matters worse I've always taken really good care of my teeth, which has led to me surviving 24 years cavity free.
I don't know what a cavity feels like but I think I might have one. This could be a very traumatic experience this afternoon.
Breakfast
A super guilty pleasure of mine is yogurt and granola.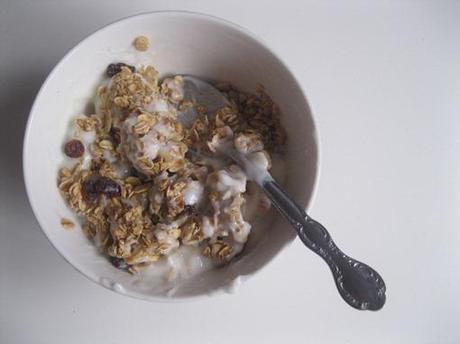 I used vanilla yogurt (the diary kind) and added 2/3 cup Cascadia Farms oatmeal raisin granola. Yum!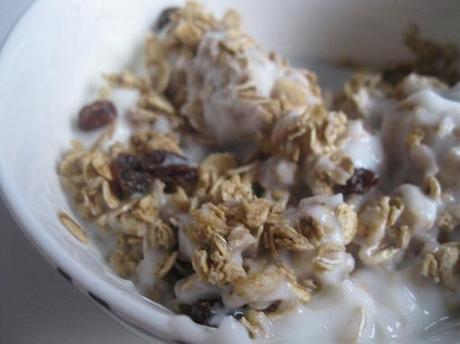 I never make this because I simply can't control myself. Once I open the granola door I usually have a hard time closing it back up and snacks, meals, sneaky handfuls become a daily granola event.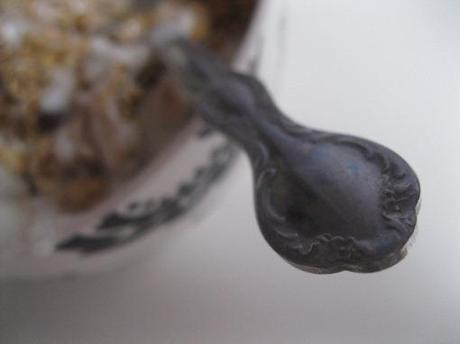 Hopefully I wont need Granola rehab after this.
How do I know it's time for a Rest Day?
If you want to read my first post about rest days go here. After writing that post I still thought having an idea of actually when to take a rest day was still fuzzy so I did some more reading and I came across this list that I found really helpful.
7 Things [from Runners World] to tell you it's time for a Rest Day