As we slept comfortably that night, our ship sailed to Koblenz. Then, following breakfast on board, we made our way on foot into the city. As one might expect, there were church towers to admire.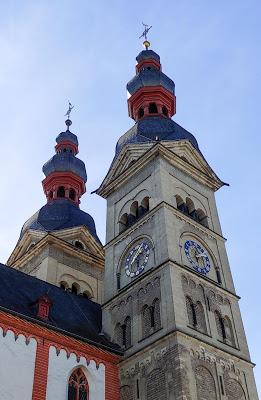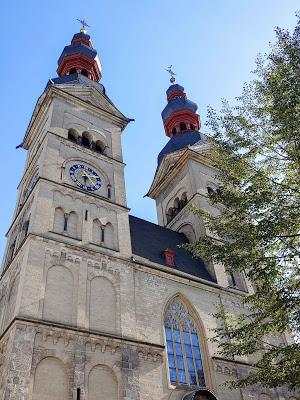 For those of you who know of Max and Moritz, there was a delightful store and mural devoted to these two troublemakers.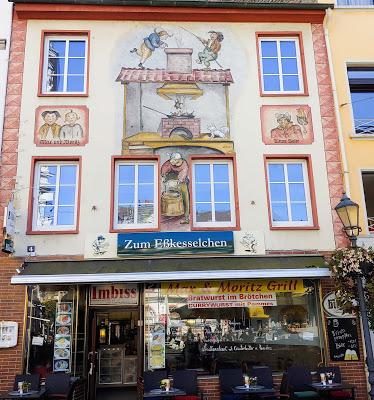 Another character of importance in Koblenz lore is the young boy, Schängel. While I did not get a photo of him in the spurting water fountain, I noticed that manhole covers bear his image.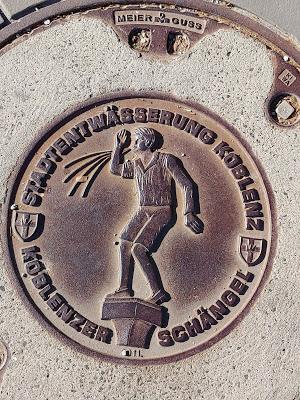 The most interesting feature of the city is the Deutsches Eck [German Corner], where the Mosel and  Rhein Rivers converge. A large promenade runs along the sides of the two, and a cable car ride spans the Rhein up to a fortress.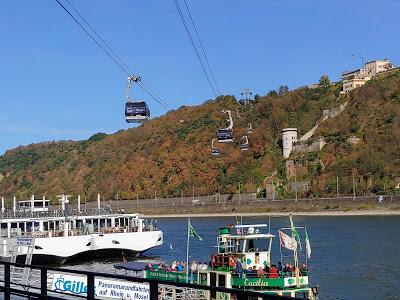 A monumental equestrian statue of Emperor Wilhelm I occupies a prominent spot. It is in honor of William I [of the House of the Hohenzollern], first King of Prussia [1861-1871], then Emperor [Kaiser] from 1871 until his death in 1888. He was responsible for the unification of Germany and establishment of the Empire.