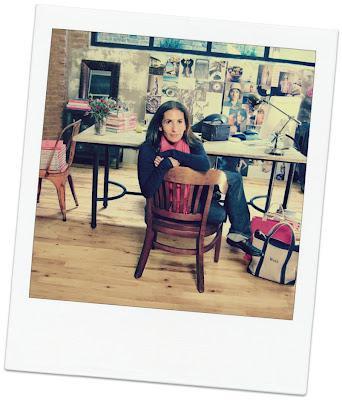 Bobbi Brown Cosmetics is proud to announce the launch of the brand's first-ever pop-up store location. First stop, New York City's Grand Central Terminal.
"I am so excited to be opening our first pop-up shop in the US," says Bobbi Brown, makeup artist and Founder of Bobbi Brown Cosmetics, "A broad cross-section of women pass through Grand Central every day, so it is the perfect location to be in the middle of all of the excitement and capture women on-the-go."
The design of Bobbi Brown "The Pop-Up"—located in the Lexington Passage—is exclusive to the brand's new pop-up locations around the world. Uniquely designed, the architecture will be flattened into wallpaper, which will also depict photos of Bobbi in action around the globe and iconic products from the brand. Incorporating personal touches and elements from Bobbi's office in SoHo, the shop's industrial design will mimic Bobbi's design aesthetic at her Montclair free-standing store featuring heavy metal furniture, Emeco 1001 chairs, stainless steel rolling tables, and the iconic Bobbi signature in neon lights. The shop will be easy to navigate while keeping with the chic and streamlined interiors of all Bobbi Brown counter locations worldwide.
At 800 sq ft, "The Pop-Up" will house the entire collection of color cosmetics, fragrance and skincare, with a special focus on the new Long-Wear Foundation and Creamy Matte Lipcolor collections. Five makeup artists will be in store at all times to provide iconic Bobbi Brown high-touch service including 5-minute "instant pretty" touch ups and free makeup lessons. Bobbi's personal manicurist, Roza Israel, will set up shop for the grand opening, offering 10-minute manicures to consumers and commuters alike on a first come-first serve basis.
Just in time for the holidays, the pop-up shop will be the perfect location to stop in before or after work for makeup application or party touch ups, or to stock up on gifts and stocking stuffers. To date, the brand plans to keep the shop open until January 2013.
"This pop-up shop will enable us to connect directly with our consumers," says Maureen Case, President of Bobbi Brown Cosmetics, "It will showcase some of the best elements from our global free-standing stores, will bring the best of Bobbi to life, and will have a halo effect on consumers shopping in other locations closer to home."
Store hours are M-F/ 8AM-8PM; SAT/10AM-7PM; SUN/11AM-6PM.