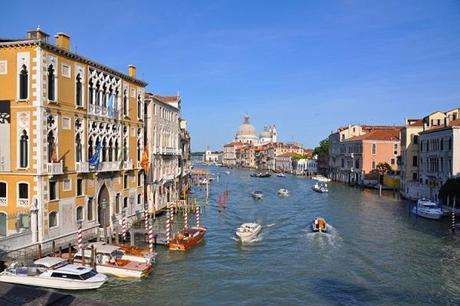 The Grand Canal in Venice is one of the most amazing wonders of the world. The Venetians call it the Canalazzo and its forms a major channel of travel and communication for this floating city. It covers the entire city forming an S shaped canal. This is a huge canal that spreads from Saint Mark Basin on one end to Santa Lucia rail station on the other end. In terms of numbers its length is 3800 metres, about 2.36 miles and its breadth stretches between 30 to 90 metres at different places. At some places the canal is as deep as 5 metres. On both sides of the canal we find tall buildings, about 170 in total. These buildings are very ancient and were constructed somewhere between 13th and 18th centuries. Most of them belong to the wealthy families living in the city. This canal forms the main traffic link for the city and people move across in these canals through various water vessels like private boats, vaporetti or water busses, water taxis and gondolas which are the speciality of this place. One can find both private and public water vessels to move along these canals. There are three bridges across the canal which enables people to cross them on foot. They are the Railto Bridge, the Ponte degli Scalzi and Ponte dell' Accademia.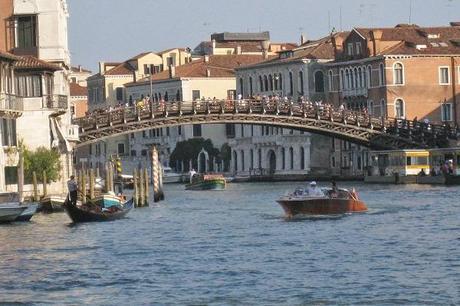 The history of this canal dates back to the 10
th
 century, when people began to settle around the area where we have the present Rialto Bridge. It became an important center for trade due to its location and a very important sea port. The merchants were the first groups of people to build houses along the canals. By 12
th
 and 13
th
 century more number of homes was built along the canal. All these homes were beautiful and were made in Byzantine style architecture with elongated arches and large loggias. During the 15
th
 century the Venetian Gothic style of architecture started to become popular and many buildings were built in this design. Some of the great examples are the marvelous Ca d'Oro, commonly known as the House of Gold. During the 16
th
 century the classical and renaissance style of architecture became popular. Some of the popular buildings like Santa Maria di Nazareth Church which is today known as Scalzi were built during the 17
th
 century. The construction of buildings came to a halt more or less during the 18
th
 century.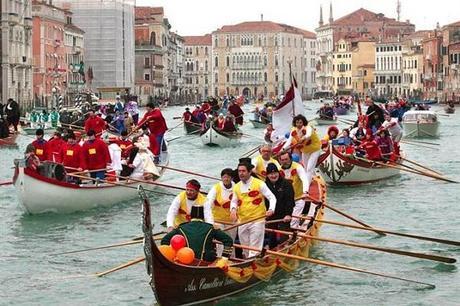 annual Regata Storica
A major attraction of this place is the annual Regata Storica which is celebrated during the first Sunday of September. This festival was started in the 14th century and continues till today. During this time the famous boat races take place which is followed by a grand boat parade. The main attraction during this parade is the Serenissima, a beautifully decorated boat. It is a major highlight of the city which attracts tourist from all over the world to this city. The best way to explore this marvelous city is through the vaporetto, which are the popular water busses.visit here for learn more about 
venezian grand canal