This was our first bit of backpacker experience during this trip. Groovy Grape have small busses so you're with a smaller group, which suited us just fine. It seemed to be all Brits and Germans, with an Ozzie or two thrown in for good measure. 
The first half of the trip was the Grampians. Much of the park had been closed due to bush fires, but we did a fairly easy walk on the first day at Halls Pass, and the following morning we got up early for a two hour walk up to the pinnacle. For this walk I noticed how unfit I am. Some of the steep climbs were a bit hard, but overall it was a really enjoyable trek, and the views at the top were stunning.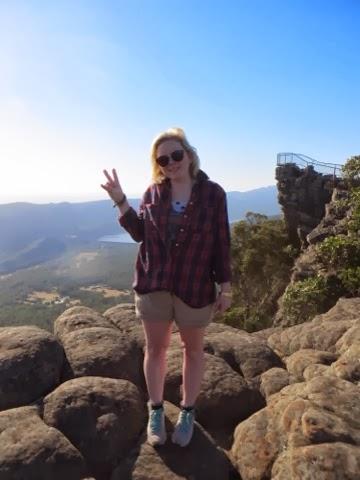 In the afternoon we headed to the great ocean road, although for a while there was no coast to be seen. We got to the apostles for sunset and despite it being over run with tourists trying to catch the perfect photo, (us included), it was beautiful. The sun was setting into the sea, changing the colours of the clouds and apostles as it went.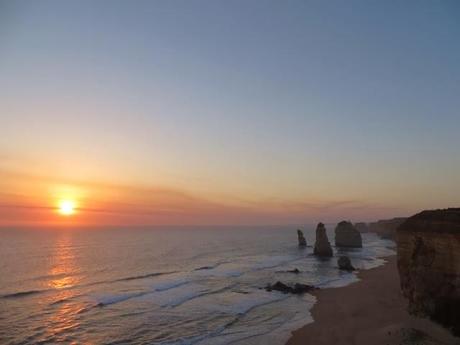 One of my favorite parts of the trip was the final morning. Loch Ard Gorge. Beautiful. A little cove and beautiful beach named after the Loch Ard ship that shipwrecked there in the 1800s. We got there at 8am and missed the tourist traffic. The most perfect little secluded beach, all to ourselves. (Well almost, a couple of our fellow bus passengers shared it with us).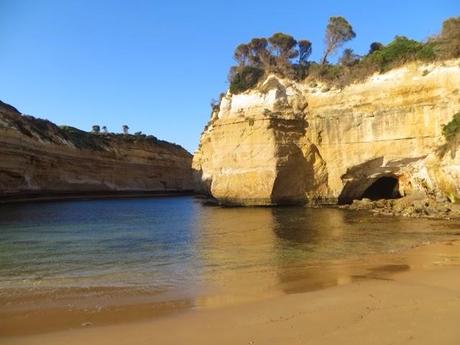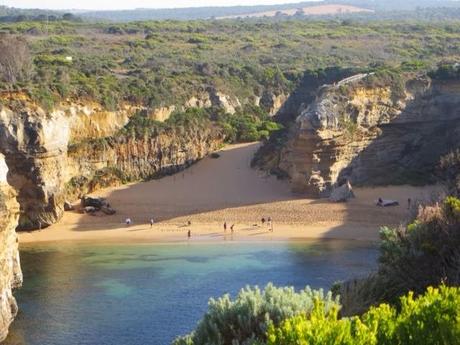 The whole of the final day was pretty damn good actually. By 11am we had already been to the beach and wandered around a bit of rainforest. In the afternoon we stopped for photo opportunities at the lighthouse from 'Round the Twist' (awesome), and then later we stopped for some Koala spotting. We saw five in total and they were pretty damn close, too. They looked ridiculously cuddly and soft.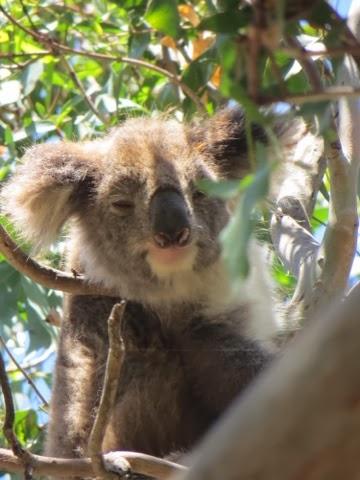 It was a really good, full on three days. I must have taken a million photos. On our final day we arrived in Melbourne at about 7pm, ready for our next adventure...