Top 3 picks are: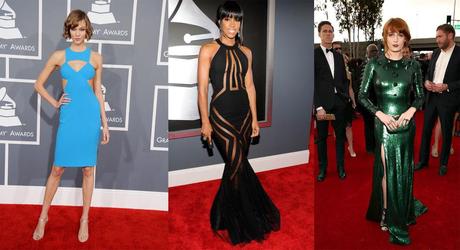 Karlie Kloss – She looks good in everything! Her modelesque figure is to blame. She could even wear a potato sack and still nail it.
Kelly Rowland – Perfect silhouette and all the peek-a-boo details. This is everyone's favorite I guess, I'm seeing it all over the fashion magazine websites and this number never failed to join the best dressed list.
Florence Welch – I love this! A custom-made Givenchy that seems to be inspired by dinosaurs. I dig the band and this girl's weirdness. I'm bias like that!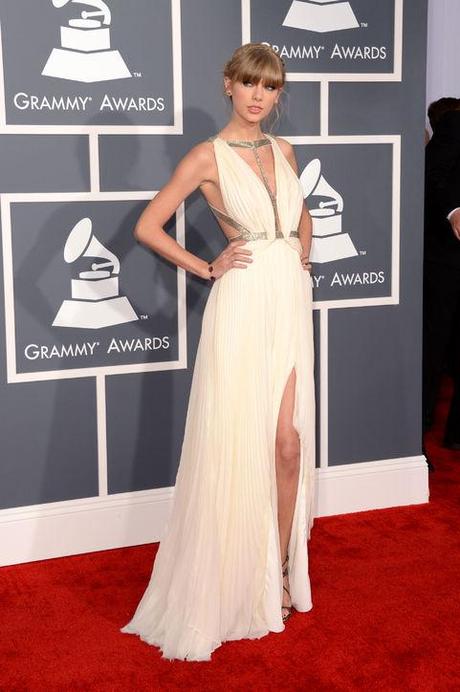 Taylor Swift's dress gave everyone a run for their money. This is how to do the sexy look without showing every inch of skin you have people!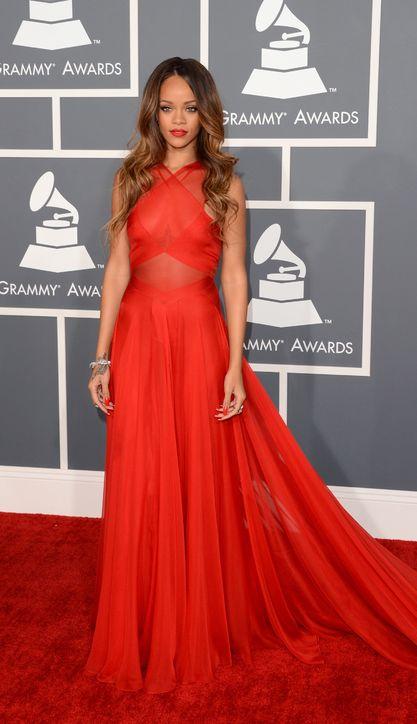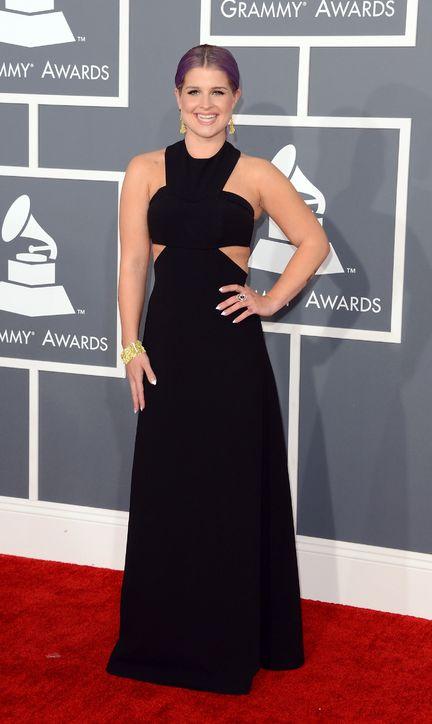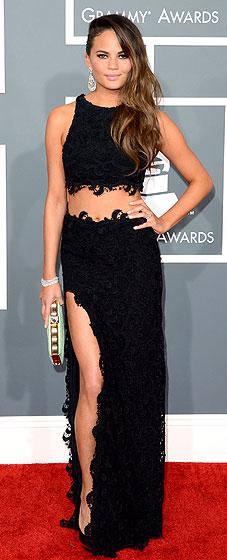 Rihanna's fiery red gown suits her well sans the bra. Likewise, Kelly O didn't miss out to join the cutout trend. I'm seeing black cutout gowns worn by everyone including Alicia Keys. Christine Teigen's black lace dress is my favorite among all the LBDs though.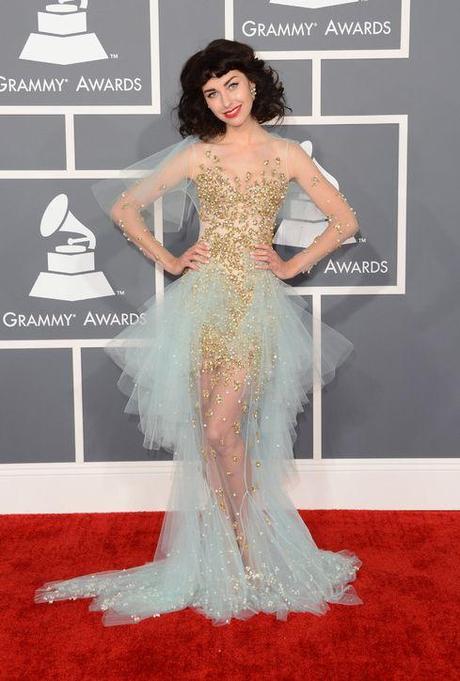 Kimbra's outfit was worth it because she and Gotye won an award. Guess she won't be somebody that we used to know. Haha!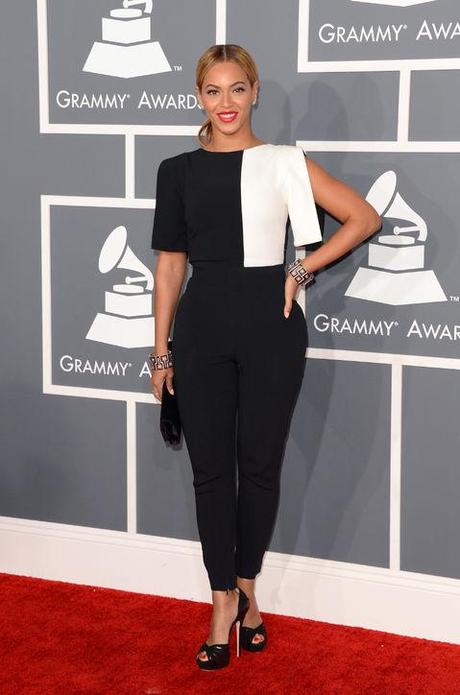 I don't know what struck Lady Bey not to wear a gown but I guess she can get away with everything, no? I'm not digging it but I'm not hating it either. Oh well!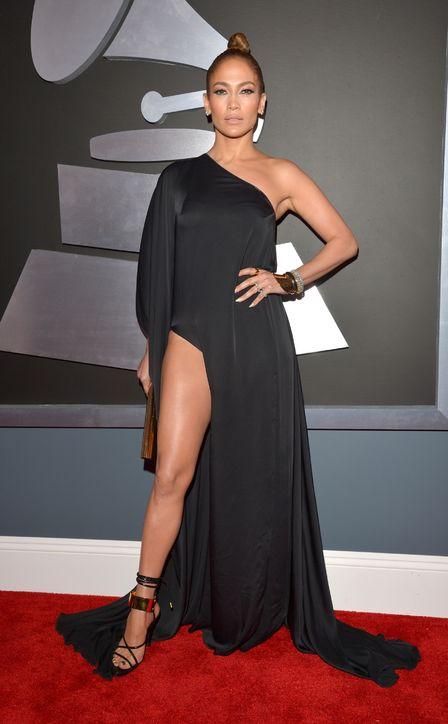 Worst-dressed #1 — Now I know some of you might hate me for "hating" this but come on, isn't this too much leg? It's like a bodysuit that has drapery and extra flaps for cover up. Sorry JLo but this is pretty much reminiscent of Angelina Jolie's leg-baring stints. Let's leave that one-leg exposure to her. Lol!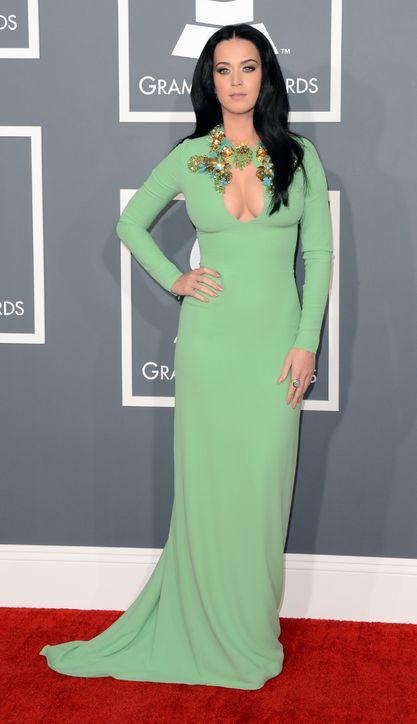 Worst-dressed #2 — Katy always looks confused with her fashion choices on every red carpet event. It's like she wants to be conservative and sexy at the same time but that cleavage did not do for me.
Let's move over to the male artists:

Katy's partner thought about his outfit better than she did. Nice color John Mayer!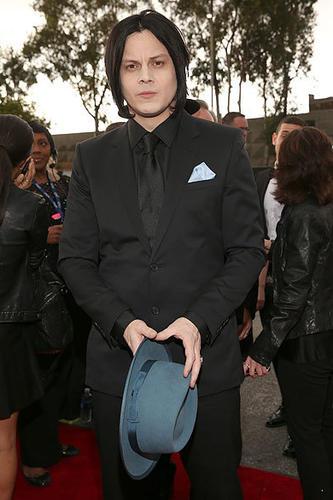 Sorry but I just had to include Jack White. Love him! An all black suit is cool too, don't you think?!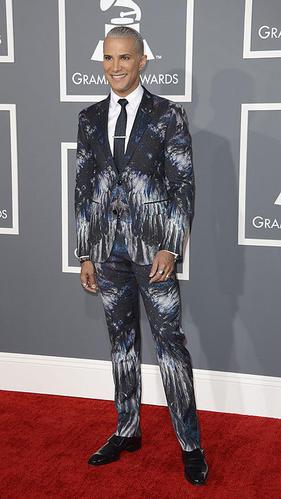 Lastly, Jay Manuel! Nobody can pull this off except him. His outfit caused a major buzz everywhere and I think it's self-explanatory.