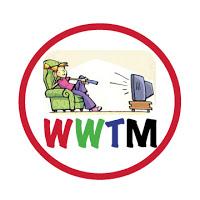 THE ANSWER TO FRIDAY'S TRIVIA QUESTION:
U2 was the group that has won the most Grammy's
FIRST FIVES:
Bill McLaughlin, Mike O'Dea, Bobby Aguilera, Dani Jackel and Eric Schwartz
HONORABLE MENTION:
Karen Feldman
THE NUMBERS 
Thursday's Broadcast Top 5
The Big Bang Theory-CBS 4.6/17.0 Scandal-ABC 3.2/9.5 How to Get Away With Murder-ABC 2.7/8.3 American Idol-FOX 2.4/9.6 The Blacklist-NBC 2.4/10.1
Thursday's Cable Top 5
American Dad-Adult Swim .9/2.2 The Big Bang Theory-TBS .8.2.1 WWE Smackdown-Syfy .8/2.4 NBA Basketball-TNT .7/1.8 Family Guy-TBS .7/1.2
Thursday's Top 5 Primetime Twitter Ratings
Scandal-ABC 344,000 Tweets
How to Get Away with Murder-ABC 77,000 Tweets
Grey's Anatomy-ABC 66,000 Tweets
American Idol-FOX 26,000 Tweets
Tonight Show-NBC 25,000 Tweets
Interesting Fact: Empire is the ONLY Primetime broadcast series to increase in viewers over each of its first five telecasts in 23 years. You might be thinking,  "What? Didn't American Idol do that or The Voice, or Modern Family? NOPE...
THE SHOWS
Grammy's Red Carpet
Sam Smith and Ryan Seacrest kicked off the Red Carpet together.  Sam said his next album is going to be sadder than the first. SADDER? Yeah I'll run out and get that right now. While I'm at it, I'll pick up razor blades to slit my wrists too. SADDER???

Giuliana finally wore an outfit I loved but informed us that she wasn't wearing any underwear. Not sure I needed to know that. 

NPH and David looking good. Neil was nominated for Hedwig but lost. 

Madonna's boobs were crazy in that Givenchy matador's outfit. She plays one in her new video. Check it out if you're interested: https://www.youtube.com/watch?v=u9h7Teiyvc8 Madonna played a matador once before in a video. Anyone remember which one? Bonus points if you do. 

Madonna's neck was super veiny. Doesn't that netting bug the crap out of her? It would drive me nuts. 

Nick Jonas looked tooooooo cute in his Versace suit. Tryin soooo hard to grow some facial hair. Did you see Olivia Culpo, Nick's girlfriend OMG she was stunning. She's in his "Jealous" video, check it out: https://www.youtube.com/watch?v=yw04QD1LaB0

Ross Matthews needs to lose weight in his neck or buy a bigger shirt. It looked like he was literally going to explode. 

Kat Graham's dress was cool, I loved it. She looked so much prettier on the Red Carpet than she does on Vampire Diaries. She's the Degree spokesperson and I just MIGHT try that Degree Dry Spray. Cool integration. It worked Kat!

Giuliana said that Haim has amazing fashion sense. I don't know if I would agree, but they looked good FOR THEM. If you don't know them, this is my favorite song of theirs. 

https://www.youtube.com/watch?v=1TffpkE2GU4

Ariana Grande and Big Sean hit the Red Carpet together. Where was Frankie??? I thought Ariana was giving up the pony, but it was there on the Red Carpet for all of us to enjoy. 

Charlie XCX's was wearing Moschino and it was horrid, but she's a cool chick. I'm betting that white fur wrap became her assistants problem by the end of the night. 

Joan Rivers won a Grammy! YEAH JOAN! Melissa and Cooper looked cute though. Joan would have approved.

Chrissy Teigan and John Legend looked great as usual. More sheer cutouts. Lots of sheer on the Red Carpet. 

Gwen Stefani was in an odd Versace thing. I'm sure the legs were even but they didn't look even and she had some camel toe action too. 

I had to look Jhene Aiko up on YouTube. No idea who she was even after I watched her video. I don't think Giuliana would have known her without her earpiece. 

Pentatonix, the Acapella group were together with Giuliana. I love their version of Clean Bandit's "Rather Be" Check it out: https://www.youtube.com/watch?v=OPWPa-HMpj8

Juicy J, no relation to Jessie J was plugging everything and I still didn't have a clue who he was.

Pharrell's Adidas shorts suit with no socks first looked odd and then, it sort of grew on me. The fabric was made by 3M and turns bright white on stage. He's an interesting guy. Listen to his Howard Stern interview if you can, he's really smart and fascinating. 

Ed Sheerhan's not my type but he was hilarious on John Mayer's talk show the other night so I'm looking at him differently now. I still wouldn't sleep with him, but he grew on me a little.

Dierks Bentley on the other hand…even with that John Varvatos graph paper suit looked soooo cute. I think he looks a lot like Bradley Cooper. I love his new song  "Say You Do" https://www.youtube.com/watch?v=4xpr1fLqEj4

Katharine McPhee's hair was terrible and her boobs were the only thing good about that dress. 

Annie Lennox has looked the same since day one and I'm good with that. 

Bastille…one hit wonder, right? I've had "Pompeii" as my ringtone for a year already. I'm still not sick of it even though I know it's probably time to change it. I just can't thimk of another one to replace it with. Any suggestions? https://www.youtube.com/watch?v=F90Cw4l-8NY

UGH Chris Brown. Looking like a thug with the grill, the blue hair, the nose rings. He is one of those guys like Will Smith who overuses the phrases "You know" or "You know what I'm saying" It drives me nuts.

Megan Trainor looked awful but her Dad was so proud and so cute. 

Dave Grohl looked like he alwwways looks. Same jacket, same t-shirt, same hair. Props to keepin it real dude. 

Miranda Lambert and Black Shelton looked gorgeous as usual. 

In case you weren't sure, Hozier is one guy. His real name is

Andrew Hozier Byrne. I'm probably the only person on earth who doesn't love "Take Me to Church." https://www.youtube.com/watch?v=MYSVMgRr6pw

John Mayer had on his Late Night smart dude glasses. (See Below)

Katy Perry's lavender hair and sparkly dress were nice. She looks good in everything. Would have liked her and John together with Ryan though. Loved to hear that she was binge watching Transparent Saturday night. Stars…they're just like us.

Nicki Minaj made Ryan wait while she posed with Katy Perry. Ryan was annoyed. Nicki's boobs were insane in her Tom Ford/Crazy Glued dress. 

LL Cool J,  his wife and Ryan all wore matching outfits. I bet that was Ryan's idea.

I love the Sia thing. It's creative just thinking it all up. How to be seen and not seen all at the same time.

Zendaya is a beautiful girl. No idea who she is but she's beautiful. 

Ne-Yo always looks really good. He's great with fashion. Marc Jacobs from head to toe. I liked the black diamond hoop earring too. I think I might need a pair. 

Lady Gaga and Tony Bennett won a Grammy. What goes on there? Gaga looked like Tony's goomar. It wouldn't shock me. Nothing shocks me anymore. Brian Williams is a liar. Not shocked. Tony and Gaga…okay. 

Taylor Swift's outfit looked like 

curtains. I did like the purple shoes. Ryan had a clip of her from 2008 where she looked soooo young and she actually said "shake it off" in an interview. Weirddddd 

Loved Jennifer Hudson's hair from the front but not so much from the side. Her dress was too tight but I loved her necklace. Jennifer was texting with Oprah Saturday night. I was texting with my friend Kate. I'm sure our texts were sooooo similar

Kim Kardashian WEST's dress looked like a giant gold bathrobe. Kanye was sporting a grill and telling us how awesome he is. I will admit, I do like the new song with Rhianna and Paul McCartney. https://www.youtube.com/watch?v=kt0g4dWxEBo

I think Iggy Azalea must watch Vikings or Game of Thrones or maybe The Sound of Music? The braided hair HAD to be inspired by one of those, right? Should we call her Fraulein?  Her Armani dress made her look like a human hourglass. 

Beyonce looked very natural and mellow for her

Nicole Kidman looked really really good and I never ever like anything she wears. Hating Keith Urban's ponytail. What's he thinking? They're at home getting ready and he's in the bathroom and just decides he needs a ponytail and she looks at him and says "love it" and the nanny screams "Cars here" and they just leave the house with that stupid ponytail in. Horrible. 

No way Wiz Khalifia's son sat still all night. I wonder who DIDN"T get a seat because Little Sebastian did. (Name the reference) Wiz looked like a homeless guy who found someone's tux. 
Grammy Awards
AC DC kicked off The Grammy's. Surprised when I heard that it was their first time performing on the show. Everyone donned they're devil horns for "Highway to Hell" Gaga, Blake Shelton Dave Grohl and Frankie Grande were loving it. Angus or Malcolm kept it real in the blue velvet outfit. I never remember which one is which. 

LL's sapphire and diamond ring was sick. I neeeed that ring big time. Ya think if I tweet him a message and tell him that sapphire is my birthstone he'll send it over?

Taylor Swift aka TSwizzle a loser of the Best New Artist award presented the Best New Artist award to Sam Smith who changed into a red suit for his acceptance speeches.  

Anna Kendrick needed boobs to pull off the tux with no shirt look.

Arianna Grande performed "Just a Little Bit of Your Heart" Her makeup artist didn't stay inside the lip line. The girl can sing but I was bored. 

Tom Jones looked like Morgan Freeman…sort of. Come on…he did didn't he?  Tom and Jessie J performed "You've Lost That Loving Feeling" Odd combo. Not good to have 2 boring performances in a row. 

Best Pop Solo Performance: Pharrell Williams for "Happy" he looked stunned. I'm just happy his Adidas shorts suit made it to the stage for everyone to weigh in on. 

Dierks Bentley introduced Miranda Lambert who performed "Little Red Wagon" in those super sparkly, only for award shows, cowboy boots. Someone forgot to give her an extra shot of hairspray, think she was having some hair issues. She got bleeped…what'd she say? 

Barry Gibb presented Best Pop Vocal Album to: Sam Smith. 

Mountain Dew Kickstart commercial was really coooooool. If you missed it...https://www.youtube.com/watch?v=mjwUVZHBcoY

Kanye West performed "Only One" https://www.youtube.com/watch?v=0f3vUML1qo4 what's with all the slow mellow performances?

Miley and Nicki introduced their "b*tch" Madonna. 

Madge looked insane in her red matadors outfit. Those dancers with the horns made me nervous, especially when they were passing her around. One wrong move and things could have gone terribly wrong. Madonna kicked ass! https://www.youtube.com/watch?v=u9h7Teiyvc8

Did you catch LES MOONVES holding Julie's clutch…doesn't matter if he did get a 45 million dollar bonus, he's still carrying his girl's bag. LOVE IT.

Best Rock Album: Beck the most non rock star looking rocker there is. 
Nile Rogers and Smokey Robinson presented Best R&B Performance to Beyonce. Smokey looked a lot like Tom Jones who looked a lot like Morgan Freeman. Could Beyonce wear more diamonds? I'm betting they were all hers too. No need to borrow from Neil Lane or Jared. She's got um all in her safe at home in Tribeca. 

James Corden, the new Craig Ferguson introduced Ed Sheerhan who belongs to the Beck club of unlikely rockers. Questlove on the drums and John Mayer with his glasses  gave me other things to look at. 

ELO! No way…Jeff Lynne looked and sounded the same! "Evil Woman" Paul McCartney was into it until the cameraman made him self conscious. Even Paul gets self conscious and he's a BEATLE! "Mr. Blue Sky" one of my faves. Taylor Swift didn't know that one! She better get on it. ELO homework. 

Ryan Seacrest introduced Adam Levine and Gwen Stefani. Adam's ear things made him look weird. Do rockers wear watches normally? Adam looked like a Wall Street guy who got out of work early for a gig with Gwen then back to the office. Another slow ballad. Where's the energy people?

Hozier performed "Take Me to Church" thank goodness Annie Lennox joined him. He's a boring performer, she's still got it. She's 60 and he's 24 and she can fake harmonica like nobody I've ever seen. 

Nick Jonas and Megan Trainor presented Best Country Album to Miranda Lambert
The Weekend's hair…I can't even


Pharrell had a Grand Budapest Hotel thing going during his amazing "Happy" performance.  What about those yellow diamond sneakers, those dancers, the pianist and the tambourine chicks? Was that Hans Zimmer on guitar? Finally some energy.

Domestic Violence at the Grammy's…Chris Brown…also at the Grammy's. Talk amongst yourselves

Katy Perry's ear things should have been more sparkly, the skin colored ones look like hearing aides. Glad to see the stylist remembered the nose ring. That could have easily been forgotten. I would have been fine if it had.

The Imagine Dragons performance confused me. Had to go to the # to find out that it was a live performance filmed 6 minutes prior to air. Target…brilliant commercial break! 

Tony and Gaga sang "Dancing Cheek to Cheek." Tony is 88 years old! Okay so Tony's 88, Madonna's 56, Annie Lennox is 60, Paul McCartney is 72  and the AC DC guys are 59 and 62. Still killing it on Grammy night.

Usher's tribute to Stevie Wonder included a harpist. I love Usher but I was bored. I think harps are boring most of the time. Stevie showed up at the end, but again...no energy.

Ugh, Keith still had that stupid ponytail 2 hours and 15 minutes in to the broadcast.

Eric Church performed "My Hometown" ANOTHER SLOW NUMBER. Wasn't anyone tracking this in the warm-ups. Too many slow numbers.

Was Paul McCartney's microphone off during FourFiveSeconds? I hate Kanye. Do you think Rhianna borrowed all her diamonds from Beyonce? 

Taylor Swift was back again to present Sam Smith and Mary J. Blige. Just when I thought I couldn't hear "Stay With Me" one more time, I sat through it.

Gina Rodriguez introduced Juanes. I got nothing. 

Prince came out in an orange outfit, some green skin and a cane and told us that albums still matter and then gave out the Album of the Year award to: Beck for Morning Phase. Name one song from the album…just one. What was up with Kanye? Was he pulling a Kanye…again?

Paula Perrette's engagement ring was super tiny. I bet Beyonce could pull one out for her and never even miss it. 

Shia LaBeouf introduced Sia and this time it was Kristen Wiig in the platinum wig with the little Sia chick. If I wasn't used to Sia's schtick by now I'd have thought it was part of an SNL 40th Anniversary tribute or something.

Enrique Iglesias presented the Song of the Year to: Sam Smith for "Stay with Me"

Love the shot of Sia's wig during the nominee shots. 

Does anyone wear socks anymore?

Dave Grohl thanked David Letterman and then it was Beck and Chris Martin performing and I took this time to move from the family room to the bedroom. 

29 years ago, the Record of the Year was "We are the World" https://www.youtube.com/watch?v=M9BNoNFKCBIThis year, Jamie Foxx and Stevie Wonder presented the Record of the Year to: Sam Smith for "Stay with Me." Damn, I wanted to see Sia come out with that giant wig on. Jamie Foxx doing Ray Charles with Stevie Wonder was pretty funny. 

I got the feeling JHud had no idea what the Grammy Alliance was all about. 

Do you think Gwyneth and Chris shared a limo to the Staples Center?

Beyonce killed it

John Legend and Common performed "Glory" from Selma. See the movie. 

Grammy's OUT! 
Girls
How many episodes did it take for Hannah to leave Iowa? 4. Knew she'd never make it there. What was with her Dad's eyebrows? Love how he supported her quitting the best writing program in the country. Way to go Dad! Ray screaming at the traffic...ridiculous. Shoshanna's interviews...ridiculous and all I could think about when I saw Allison Williams was...what's up with your Dad? With Sunday's getting tougher and tougher to deal with, maybe hate-watching Girls takes a back seat? 
The Late Late Show with John Mayer
Now that Craig Ferguson is gone, CBS has been rotating different hosts until James Corden starts on March 23rd. John Mayer took the helm last Wednesday, Thursday and Friday and he was reallllly good. I caught up over the weekend. The first show was pretty good and it got better as the week went on. John tried not to look hot by wearing these goofy glasses, but of course they didn't work. Say what you will about the guy but he is hot. In general, I enjoy him. I thought he did a good job. I think if he was given the time, he'd be really good. He's funny, self deprecating and surprisingly honest about himself and with his guests. Hope someone watched and saw what I saw. I definitely wished he was on for longer than 3 days.
THE OTHER STUFF 
-For all of you guys that watch Nashville, I'm sure you're aware that Rayna's kids were talented kids before ever getting on the show. If you've never seen any of their YouTube videos and you have some time on your hands you should definitely check them out. Lennon & Maisy just posted this version of "Boom Clap" and I'm obsessed with it. Check it out:
https://www.youtube.com/watch?v=X6f1yACIoNY
-Apparently the stress of being on The View forced Rosie O'Donnell to leave the show. AGAIN.  Rosie said that her doctor was concerned about her health and with all the stress of going through a divorce, having 5 kids and dealing with Whoopi Goldberg it was just tooooo much. So she's pulling the plug on herself. Sure she'll probably come back from time to time, but for now, she's going to go home, take care of her kids, sit back on the couch and…watch THE VIEW!!! 
-Another person pulling the plug on himself (supposedly) is Brian Williams. Are you guys as upset about this whole thing as I am? I don't talk about news, I don't cover it in this blog because I don't watch it, but I love Brian Williams, mainly from his Jimmy Fallon appearances the few times I've seen him speak live at industry events. Bummed that he's now a liar, a forgetter or a misrememberer. I thought there were fact checkers at every news bureau. Where were the fact checkers in all of this? On Newsroom and Lou Grant and Sports Night and Murphy Brown and all the FAKE news shows I've ever watched, there's always a FACT CHECKER, a proofreader, someone making sure the info we're all getting is right. 
-Unforgettable is UNcancelled A&E is picking up the show for Season 4. I forgot about Unforgettable.
-Damon Wayans Jr. Leaving New Girl AGAIN. There are all these rumors that Happy Endings is going to come back and that's why he's leaving. I know a ton of people that would be veryyyyy happy if it did. If it got a second chance, what would it need to do to succeed?
-Some Superbowl numbers:
114.4 MILLION viewers 

The most-watched event in U.S. TV history

800,000 viewers per minute were streaming the game on either a tablet or their desktop 

1.3 million concurrent streaming users was the peak number

28.4 million tweets

395,000 tweets per minute during Butlers interception

379,000 tweets per minute once the Patriots defeated the Seahawks

284,000 tweets per minute at the end of the Katy Perry's halftime performance

8,500 tweets during halftime were about Kim Jong Un's love for Katy Perry

Jurassic World was the most viewed movie trailer but Pitch Perfect 2's trailer received the most twitter reactions with 19,300

Budweiser's spot had the highest number of reactions with 61,983 
Monday's Valentine Trivia Question #1: Ray Romano was married to Patricia Heaton in Everybody Loves Raymond. They both currently star in Primetime shows. Name their current TV partners names. 
Monday's SNL Trivia Question #2: Name the 3 actors who were in the Pete's Shweaty [email protected] skit. 
WWTM-Kristy
Like me on Facebook at Watching Way Too Much
Follow me on Twitter at [email protected]
http://watchingwaytoomuch.com
[email protected]