Hello Ladies,
I hope you are all doing really good!! I just wanted to share my nails today. I got this newest plate from MyOnline Shop. 
Plate #30 
Gradient base of China Glaze Kiwi Cool-Ada and Yellow Polka Dot Bikini 
Sorry for crappy cell phone pic again, my camera is gone till Wed afternoon.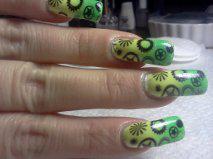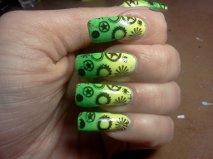 Thanks for stopping by!
Take Care of You!!
Nicky