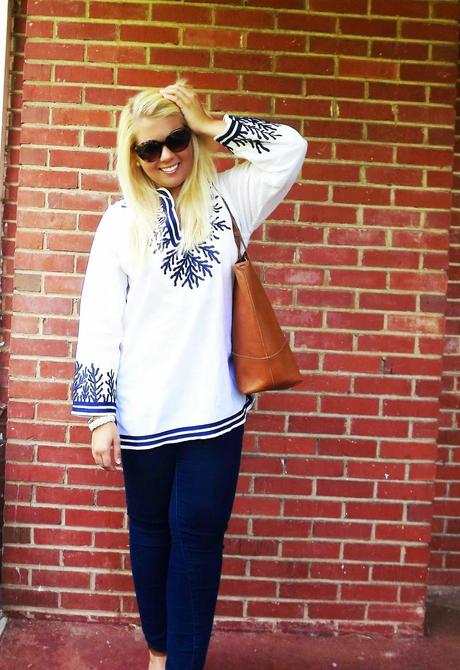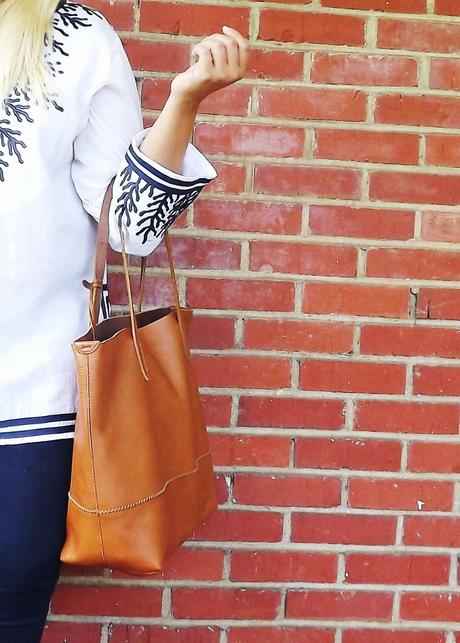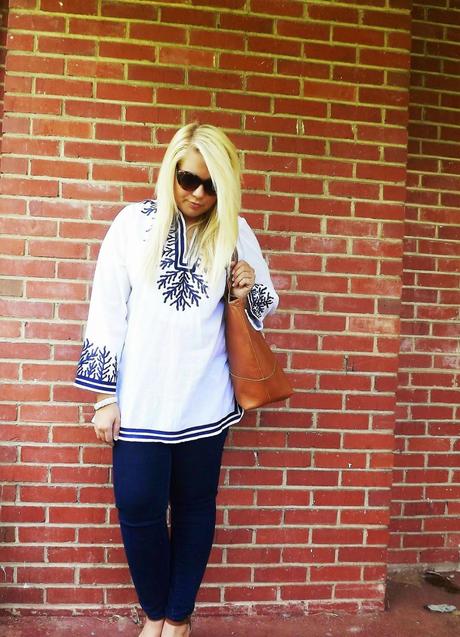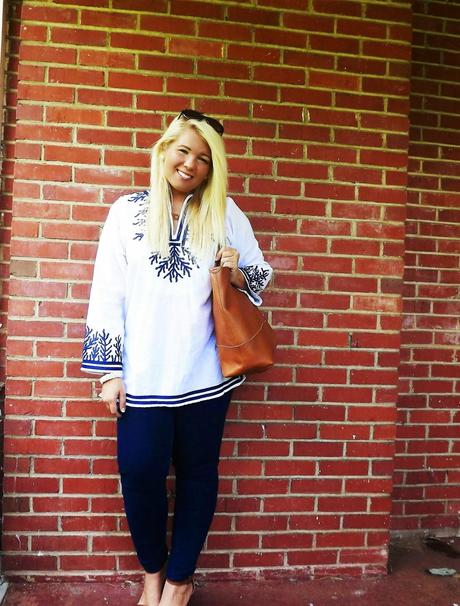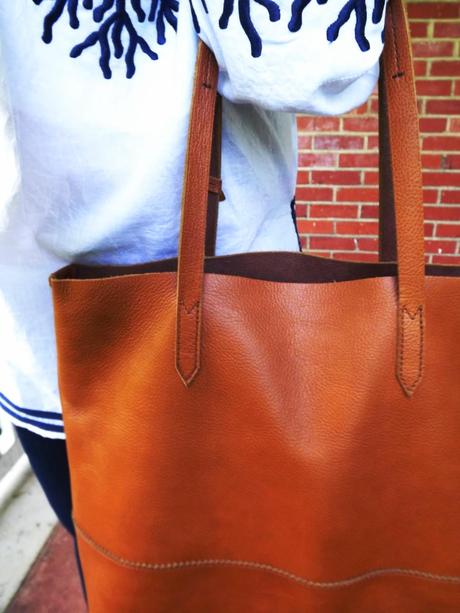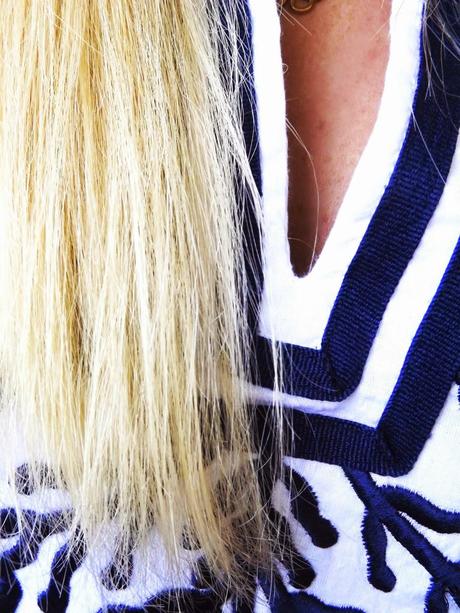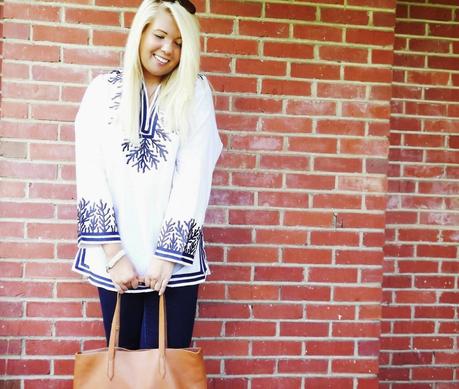 Tunic: Barbara Gerwit, Jeans- Old Navy, Sandals- Cato Fashions, Purse- J.Crew, Necklace- via Etsy, Bracelet- Kiel James Patrick, Sunnies- Betsey Johnson 
I'm obsessed with the classic look of this tunic. The navy detailing and the coral make it the perfect light weight summer top. Skinnies with anything are my go to pant. The Downing tote from J.Crew is always the perfect statement for any outfit. Welcome to my new favorite summer look!
I hate to be the person to always apologize for not posting a lot, it's seemed like there's been too much to comprehend on my plate lately. I'm actually not writing for the publication I've been writing for for the past 6 months anymore, two of my classes are no longer "available" according to the school, and things just seem to keep spiraling. I'm trying to live by the saying "you can't control what happens, only how you react to it." God has shown me time and time again that He is in control and that there's always something better that he has planned. I'm trusting in this and I know that whatever he has planned will be better than I could ever have imagined. This isn't complaining whatsoever, this is just to say there's been a lot going on lately. 
Thanks so much for the constant encouragement and patience y'all! 
xo
BCC