Lucy & Alex's Gorwell Barn Wedding had been a wedding that we had been particularly looking forward to.
The iconic Dorset ceremony location of St Catherines Chapel, was a venue we had wanted to work at for some time.  Set up on the hillside above the picturesque village of Abbotsbury, the landmark and view point is enjoyed from miles around by everyone familiar with the Dorset countryside.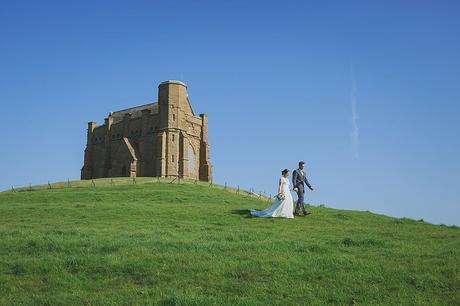 Our Associate photographer Oana, started the days coverage joining Lucy at Gorwell Barn's Brides Cottage for bridal preparations.  Capturing the preparations, the family, hustle and bustle of the bridesmaids and wedding party getting organised.  A beautiful day to celebrate, perfect weather and prime location.
I joined Alex at St Catherine's Chapel overseeing his Groom's men making the final adjustments for the ceremony.  Transporting chairs, installing flower arrangements and scattering lavender over the earthen floor in the historic chapel.  It was no easy task getting everything transported by tractor up the hills steep summit, but boy it was worth the effort!
Once set up it was off back to the local pub, the Ilchester Arms to welcome gathering guests.  There was a great atmosphere, with everyone looking forward to this special service.  Very few are granted permission to use this ancient chapel, owned by English Heritage and tended to by the local parish.
Guests were transported by tractor & trailer up the steep inclines.  Something that looked great in photos and was welcomed by all.
When everyone was in place – it was time for Lucy, her father and the bridesmaids to do similar.  A deep blue sky and great sunshine were on hand, the strong wind that accompanied, was almost expected for this dreamlike coastal location.
A simple, intimate service followed, with accompanied acoustic guitar music.  Limited by angles and certain photographic opportunities inside the venue, it was just part of the course, not diminishing from the greater aesthetics of the stunning setting.
We had a chance to get some great natural portraits of Lucy & Alex alone on the summit and again walking down the slopes, before heading back to the pub for a drinks reception.
It was then all back to Gorwell Barn for the main reception, wedding breakfast and evening entertainment. This is where I handed the baton back to Oana to continue the wedding coverage on her own.
A lively evening ensued with some wonderful images captured, Alex with his father on his shoulders as well as some unique Bride & Groom dance floor antics.
Lucy & Alex's Key Wedding Suppliers
Wedding Venues:  St Catherine's Chapel & Gorwell Farm | Dress & Designer: Pirouette, Exeter – Maggie Soterro | Flowers: Mrs Umbels |
Wedding cake: Verity's Creative Cakes | Catering: Posh Pigs Hog Roasts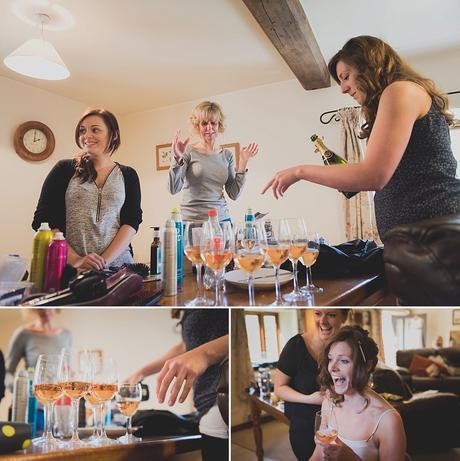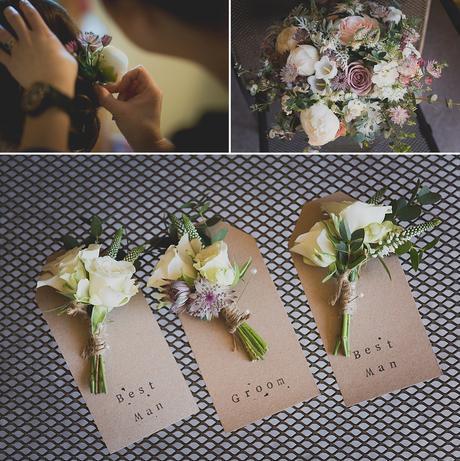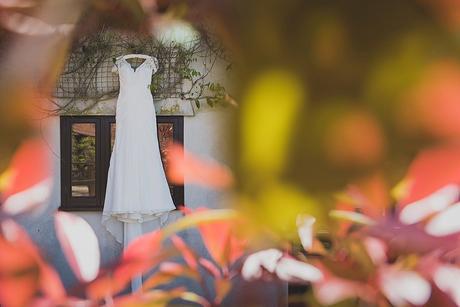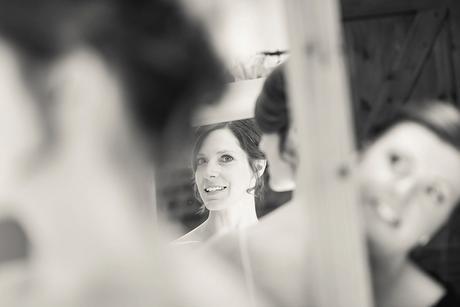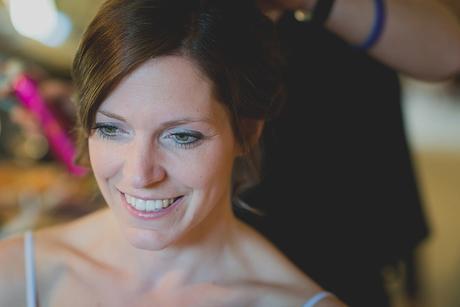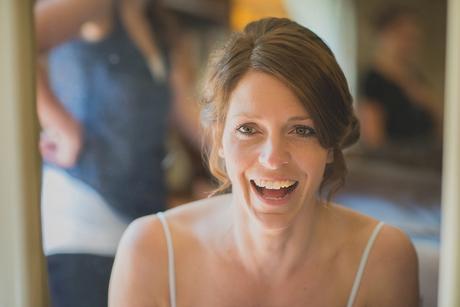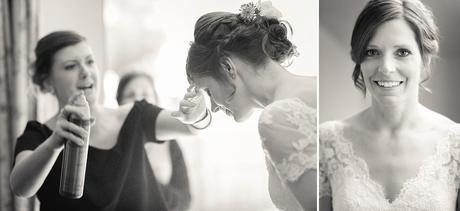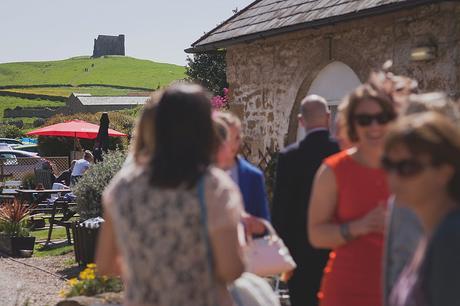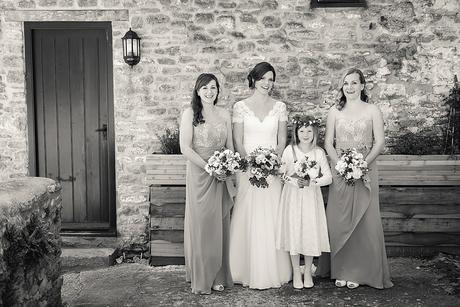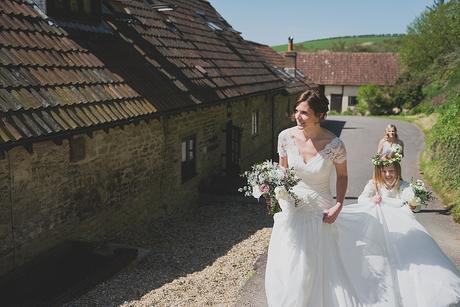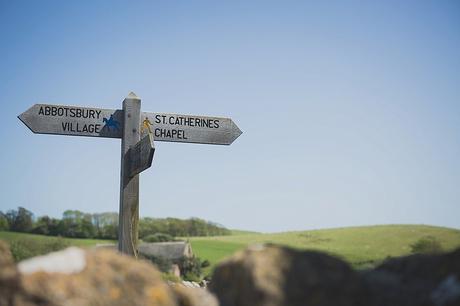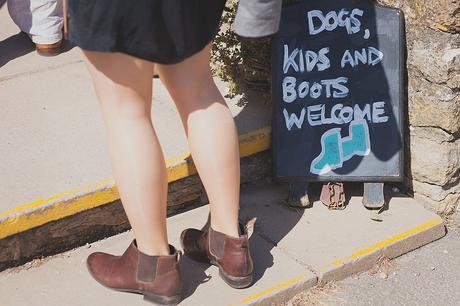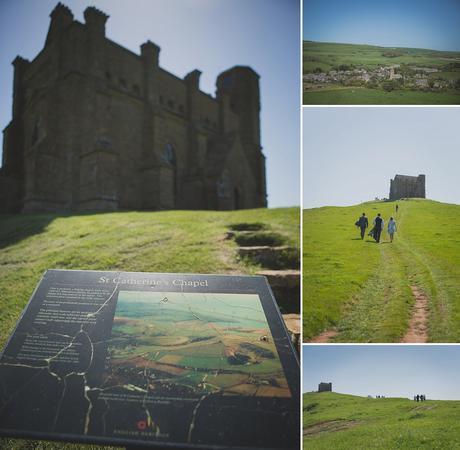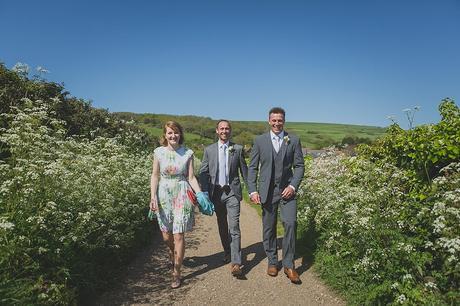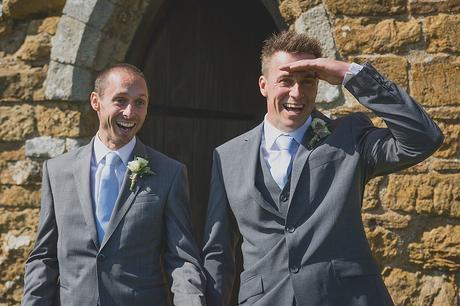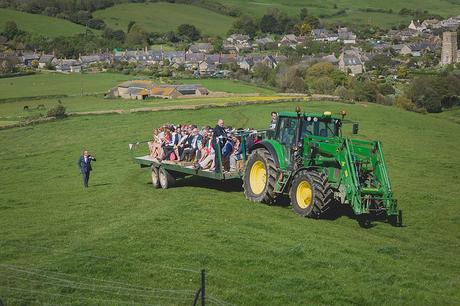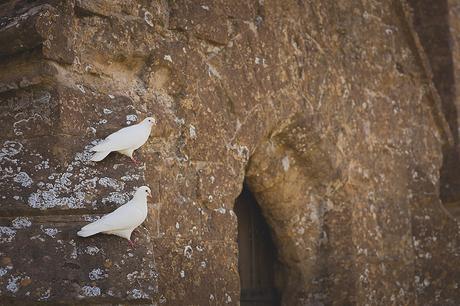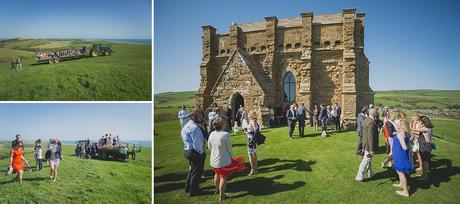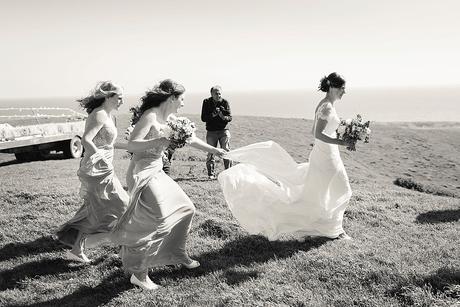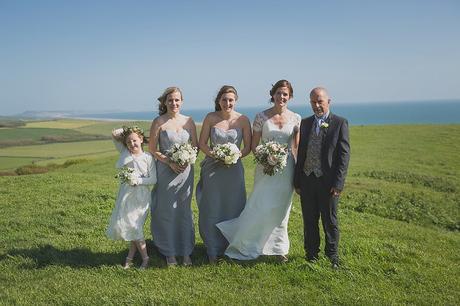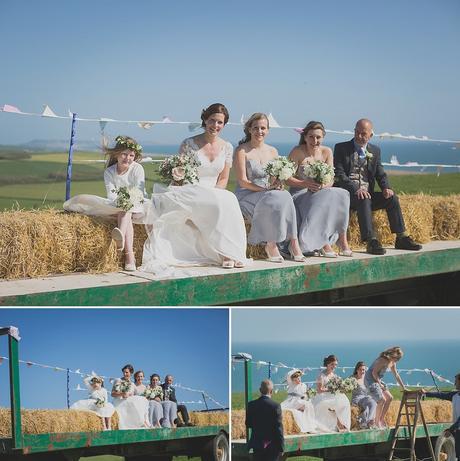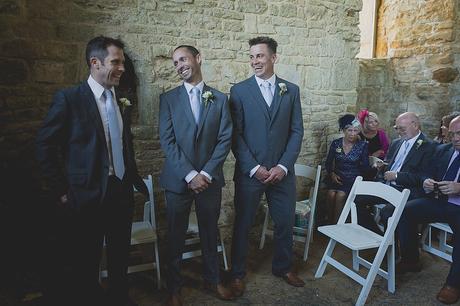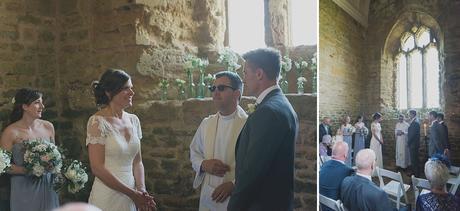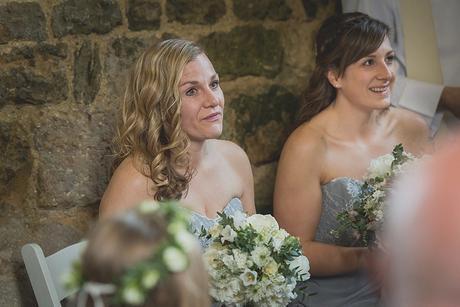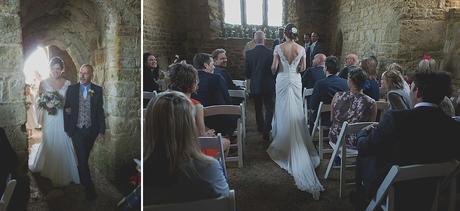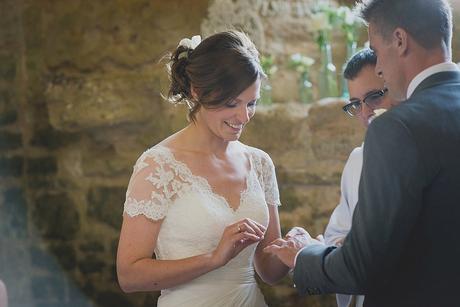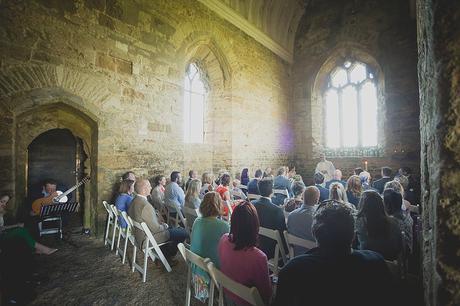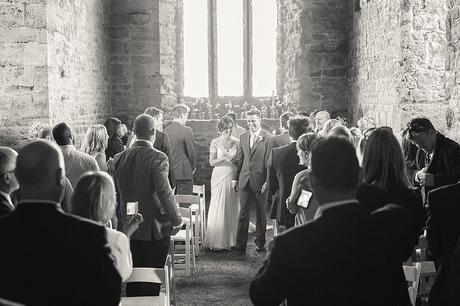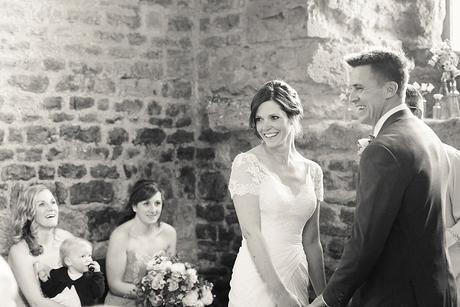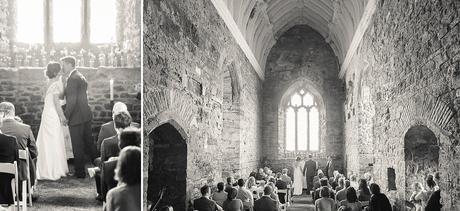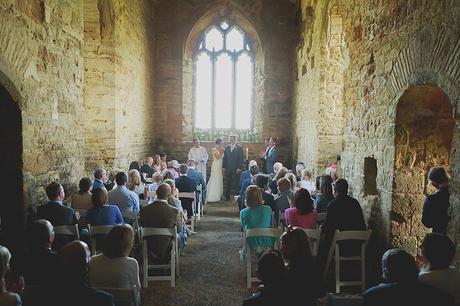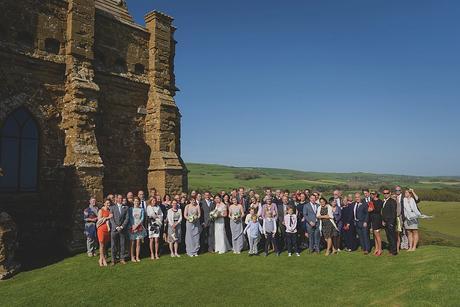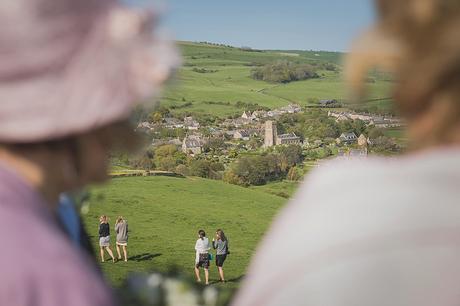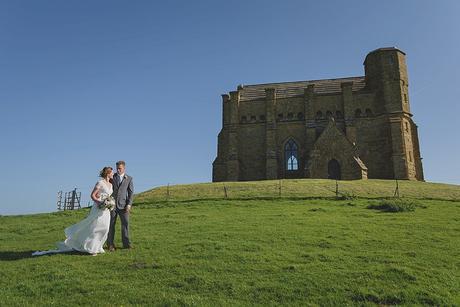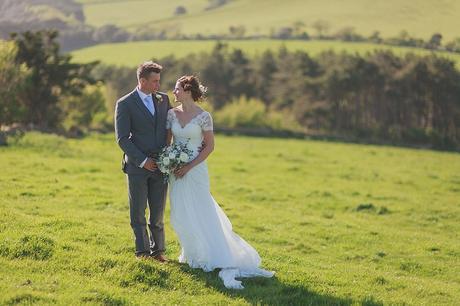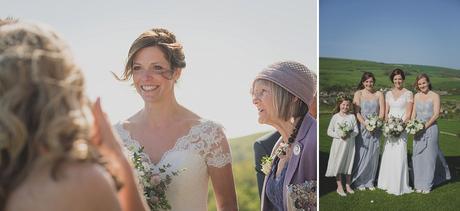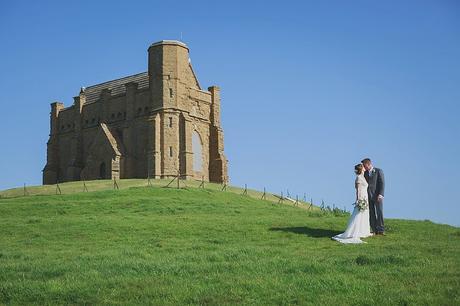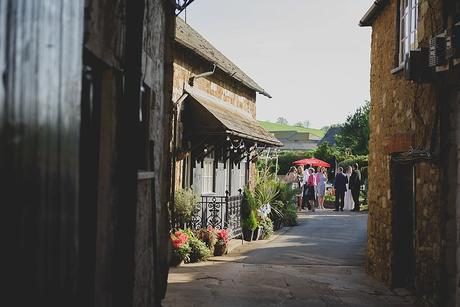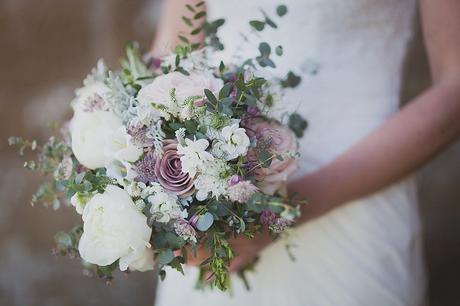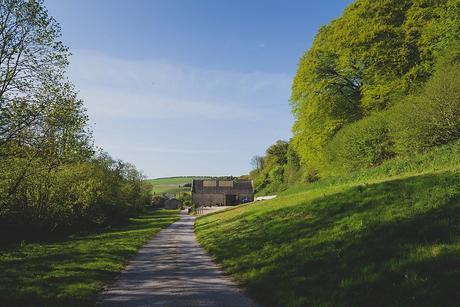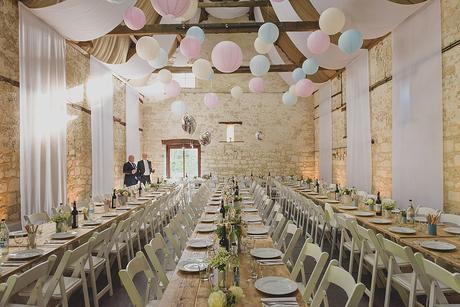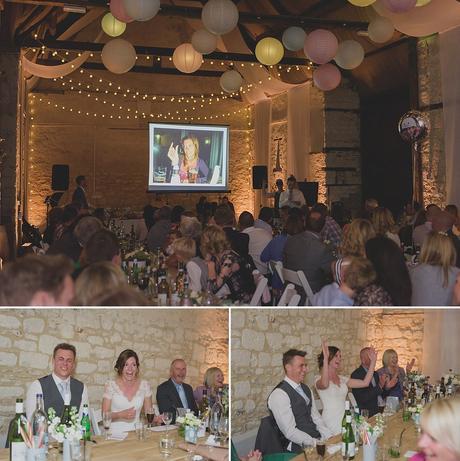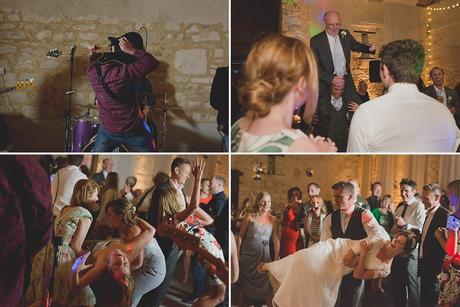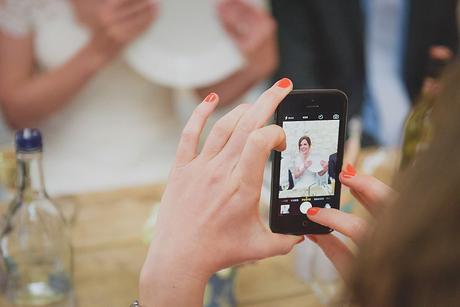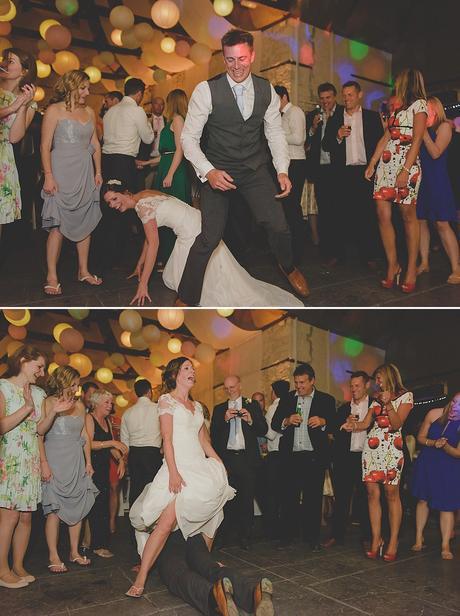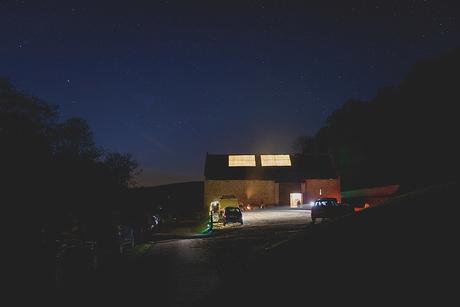 If you are planning your own wedding and like our style of photography, please don't hesitate to
Get in Touch
…more of our Dorset Wedding Venues
About the author

Linus Moran
Hi I'm Linus, a Dorset Wedding Photographer offering Documentary Wedding Photography and portraiture throughout Southern England and the UK. I aim to capture your decisive moments unobtrusively as an observer, leaving you at ease to relax, have fun & enjoy your guests!
Related posts
Deans Court Wedding | Natasha & Darren
20/01/2016
Giving something back for 2016
18/01/2016
South West Wedding Photographers | A Review Of 2015
02/01/2016
Kingston Country Courtyard Christmas Wedding
24/12/2015
Kingston Country Courtyard Winter Wedding Preview
09/12/2015
Lulworth Castle Wedding preview – Katarina & Nicholas
07/12/2015