By using little pops of gold detail in a space, you can add instant glamour and sophistication without the commitment of using it in larger scale.  I love when glitzy gold is combined with sharp black and white for a very elegant look.  If you aren't such a huge fan of the color, try adding just one or two gold colored accessories, or one with just a hint of gold, like the inside of the pendant lamp below.  Lovely!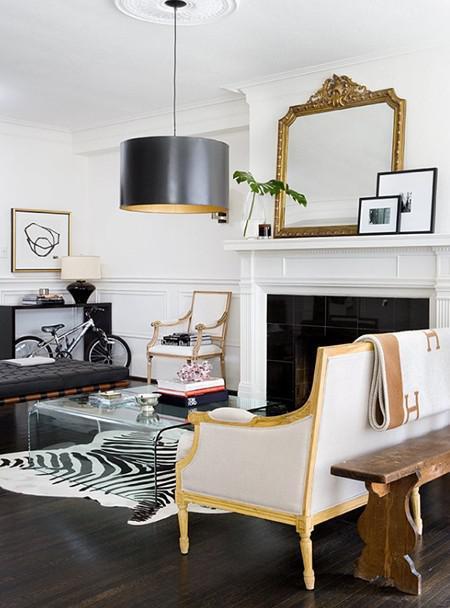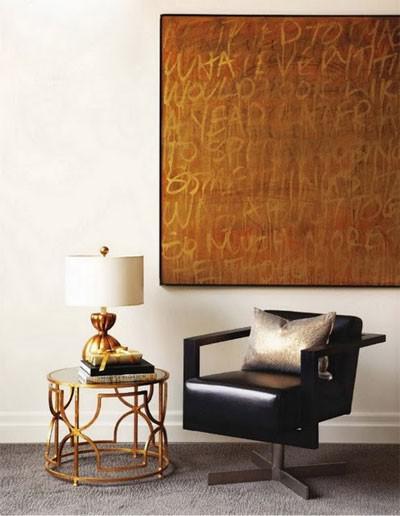 This is Glamorous
 This room uses gold in the accent table, lamp and art to glam up the neutral finishes of the room.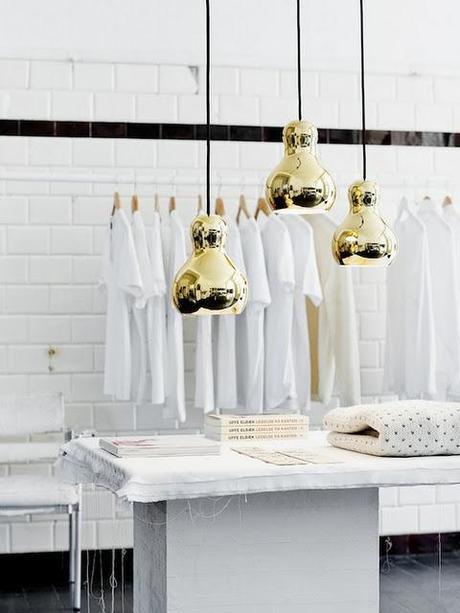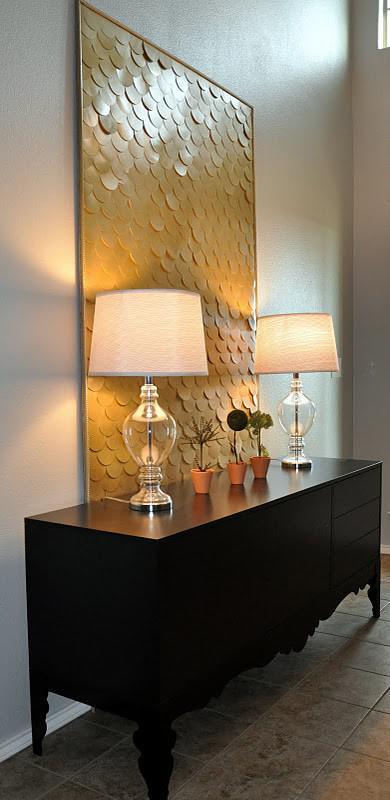 Babble
This wall art was made by cutting poster paper into circles, spray painting them gold, layering the circles like fish scales and framing it out as wall art.  So interesting and beautiful.