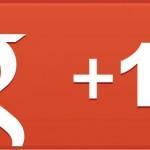 Ask any SEO professional what the most exciting current social platform is and you'll receive only one answer. The relatively new Google social media site, known as Plus, can be a great way to integrate the search engine optimisation and social media marketing that your business is engaged in. There are a few different ways to approach this.
Hang on – what's the big deal with Plus anyway?
The key reason why Plus is so important is that it belongs to Google. Google has access to all the information stored on Plus – it can see who's a member, what they're talking about, which sites they own, whose content they are sharing, and so on. A great deal of this data is helpful for the company's algorithms when they are trying to calculate search rankings.
The potential to gather this information from other platforms, such as Facebook or Twitter, is comparatively limited. That's not to say that those sites aren't important, or that they have no SEO impact. However, it does mean that if you're focussing solely on the SEO benefits, and have to pick just one social media site, it should be Plus.
Google Plus Optimisation
Authorship

An example of the way in which authorship is displayed in search results
Authorship is a simple mechanism which is used by Google to, you guessed it, determine the author of a piece of content. The process of enabling authorship consists of two steps – firstly, special code must be added to the content, and then the author must link back to the site from a particular area of the Plus profile.
Giving authorship credit to a content producer could help in either of two ways. Primarily, it lets Google know that a site is being run by real people. It can also help to build your authority as an author. It's widely believed that Google is going to start calculating search rankings by looking at the author rather than just the content, so this is a great way to get in ahead of the changes.
+1s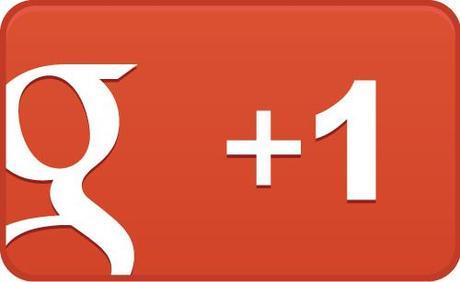 It's no secret that social media signals are taken into account by search engines. As touched upon above, it's likely that signals broadcast via Google's own platform will be heavily weighted. When real Plus users endorse your content, especially if they are authorities in your niche, you can be pretty sure that your rankings will improve. Additionally, it's worth pointing out that sharing your content via Plus will mean that more people are exposed to it, driving traffic to your site.
So how can you get +1s for your content? Well, you could go to any one of hundreds of cheap overseas providers who offer to deliver dozens or even hundreds of +1s for the princely sum of $5. However, we know that fake +1s can have a negative effect on your rankings, so it's probably best to steer clear of the quick fix.
The best way to attract +1s is to make sure that all of your content is easily shareable. Google themselves provide all the code necessary to insert +1 buttons into your pages. If you're running a WordPress site, there are also numerous plugins that you can easily install to help you achieve the same aim.
Leave it to Us
At I Say! Digital, we always take advantage of Plus when planning social media or SEO strategies. It's one of many tools in our box and we're constantly updating our practices as the landscape evolves. Contact us if you're interested in learning how we would approach your online marketing.