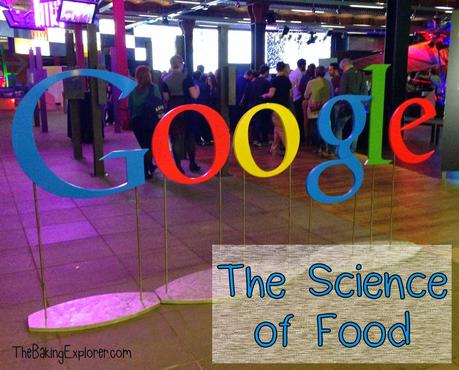 I recently went along to a Google City Experts event themed around the science of food. To become a Google City Expert all you have to do is write 50+ high quality reviews on Google. You will then receive special benefits like contests to enter, and a invite to special events like this. The event was held at the Museum of Science & Industry in Manchester. The perfect venue for a science themed event!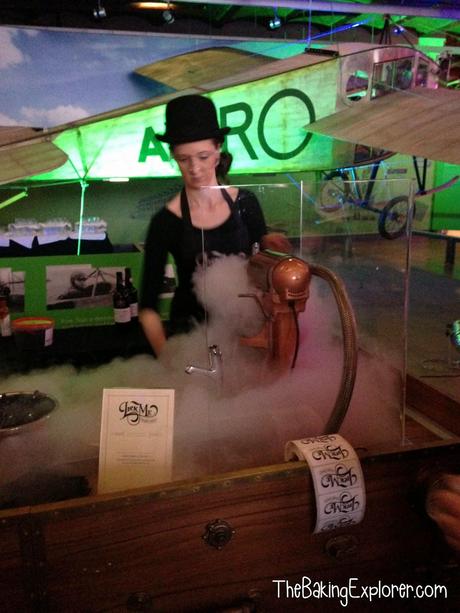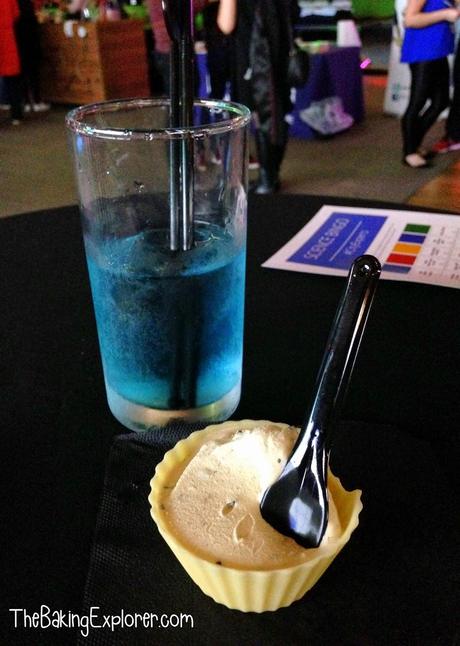 We started with a blue cocktail and some salted caramel ice cream made with liquid nitrogen in an edible chocolate cup. The ice cream is made by pouring the liquid nitrogen into the ice cream ingredients whilst they are churning. It is instant ice cream!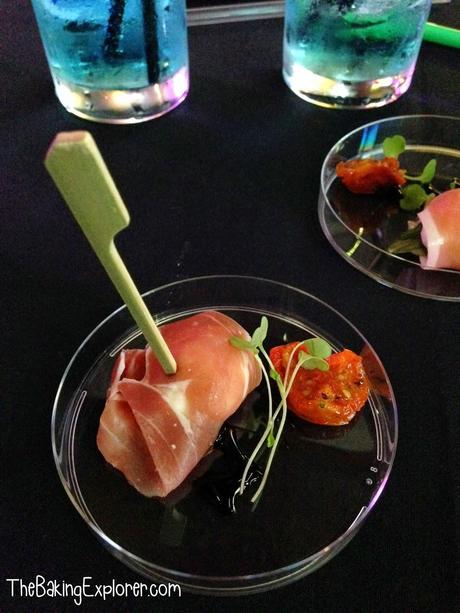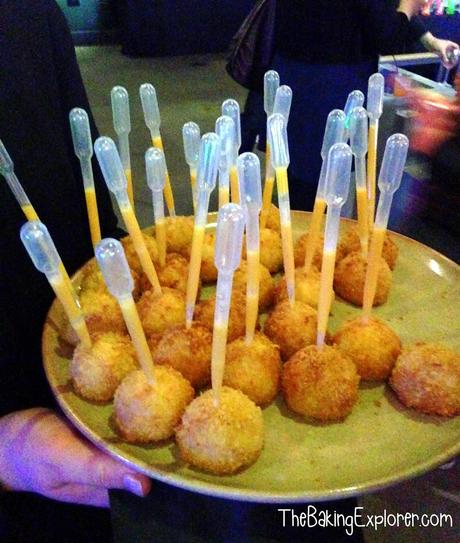 We were served some science themed canapes such as mozarella wrapped in parma ham served in a petri dish, and risotto balls with pumpkin sauce filled pipettes.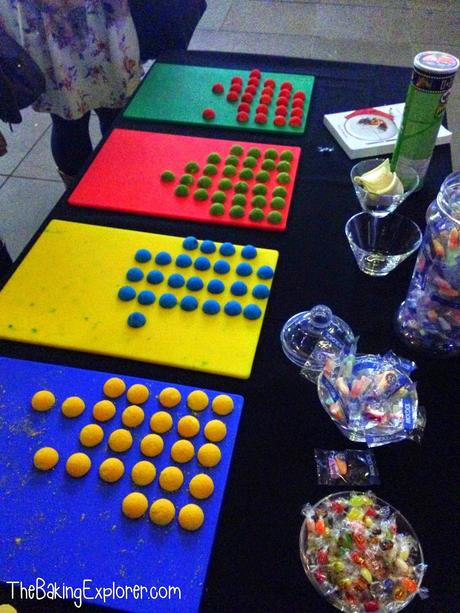 We listened to Professor Charles Spence tell us all about the science of food and the psychology behind the way we eat. He has done several experiments into how we perceive food depending on the environment we eat in. For example heavier cultery will make people willing to pay more for their food, and eating from a white plate makes food taste sweeter. The Professor works closely with Heston Blumenthal, who serves a beetroot jelly and an orange jelly in his restaurant. Except the colours are reversed because he uses orange beetroot and blood orange. A similiar experiment is performed with the chocolate pictured above. The yellow chocolate is actually mint in flavor and the green chocolate is strawberry flavoured.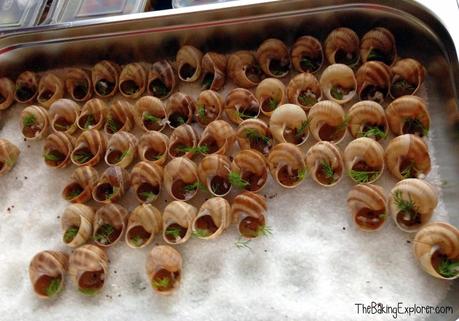 Heston Blumenthal is known for his weird and wonderful experiments with food. He serves a seafood dish in his resturant that comes with headphones so you can listen to the sounds of the sea as you eat. This is meant to make the food taste better. I definitely needed these headphones when eating the french onion soup served in snail shells above - not pleasant! A lot of restaurants are using the technique, such as one in Singapore that projects rain on the wall and has a union jack tablecloth when serving fish and chips.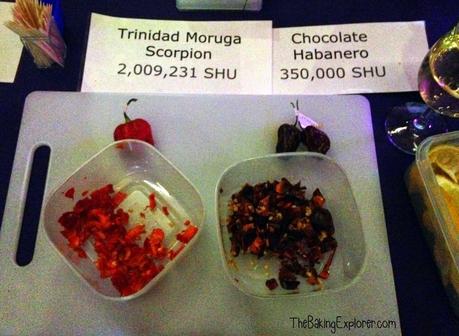 There were a selection of chillies to try which were labelled with there SHU numbers. SHU is the Scoville Heat Scale. A regular chilli you see in the shops is 2500 SHU. You may have also seen Scot Bonnet Chillis, which are 350,000 SHU. The chilli above is the hottest chilli around, the Trinidad Moruga Scorpion! It even has a scary name. It is rated at over 2 million SHU! I didn't have any myself (I am not crazy) but a surprising amount of people did (I blame the free cocktails). And suffice to say from their reactions it was HOT.
It was a really fun evening and I learnt a lot. I will definitely think twice next time I'm eating out!