The Google Search Engine still continues to enjoy a huge wave of popularity even after so many years. It is not without reason that it is still ranked the best search engine in the world for web users. It gets millions of queries from users on a daily basis.
It has a complex algorithm that makes searches specific and gets the user the best possible results he or she was hoping for. They have inbuilt spiders, which crawl over all the pages on the internet periodically indexing them. All these factors also play a hand in making Google one of the best brands on the internet.
There are also many other interesting aspects of Google. Like for instance they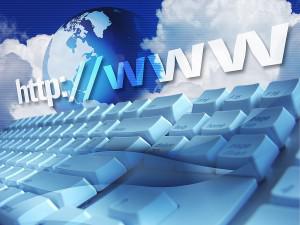 try to analyze and decipher a users surfing patterns on the internet. These happen when the user is using Google products like Youtube, Gmail or other Google services. The user after having logged in to his account, starts surfing the net and visits sites of his or her choice.
Google actually tracks the users surfing pattern and makes an assessment of it. There is a section called Google Web History in the various services offered by Google, which keeps a tab on the users surfing habits.
In many ways this is a useful feature because the user can revert to Web History and scan through the list of web sites surfed if the person needs to revisit a particular site.  In case you don't remember the name of the site or the URL this option can come in real handy.
These patterns are referred to Google's advertising clients
Once they obtain these reports on a users surfing habits Google then hands the information to advertisers. Through this they can better display sponsored ads on search results that are more tuned to your surfing habits.
As for Google and its share of advertisers it is a useful marketing tactic through which they have better chances of gaining the users attention by focusing on ads that are more tuned to the users taste.
While many are ok with this development there are also a few who feel this act may be an invasion of their privacy and as a result may feel a little uncomfortable.  In that event there are some easy steps through which you turn off the Web History and prevent Google from tracking your surfing habits.
Turning off Google Web History
In order to carry this out, first log into your Google Account and click on 'Services'. Under Services you will see Web History, click on it.
Following this you will notice another option called 'Pause Web History'. Click on it to turn off the Web history, so that your future surfing habits are not tracked.
Then down below you will see another option called 'Remove all web History'. Click on it and this will remove all the existing information based on your surfing activities. Now, you can easily surf the net without having to worry about your surfing activities being tracked.
About Brents lyons

Brents lyons is an IT professional from Exam key. Are you really Looking for this
220-801 A+CompTIA
exam assistance? Move ahead to take the benefit of 220-802 A+CompTIA and pass your exam easily. View all posts by Brents lyons
→

Hope you liked this article and we would be more than happy if you share this post with your friends. We will send useful technology related updates in your inbox if you subscribe to us.
Enter your email address :   
Tagged with 
Google + surfing pattern