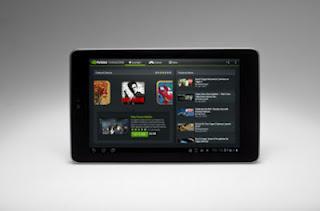 Google Nexus 7
 Tablet are known to have become a popular product because of its affordability, but have a high specification. Therefore, it has emerged as the estimated number of sales of Android-based tablets Jelly Bean until the end of
2012
.
According to the Digitimes report, panel suppliers OGS (one glass solution) for the Nexus 7 is TPK Holding and Wintek capable of delivering up to 1 million panels in June, and 1.4 million panels in July. With time assembly and delivery of Nexus 7 is expected for 2.5 weeks, then the estimated Google was able to sell all the stock one production Nexus 7 in 4 weeks. Thus, in one quarter will be able to send 4 million Google Nexus 7 to and from all of which there are 3 million units sold.
In the fourth quarter of 2012 is expected to increase demand though
Apple
will announce the iPad mini and Amazon Kindle Fire set the latest models. This is because at the end of a long holiday season in the United States. By looking at previous data, Google is likely to increase sales of the Nexus 7 to 35 percent to 3-4 million units. Thus, Google is expected to sell a total of between
6-8 million units
of Nexus 7
 in 2012
.
origin source Phone Arena