Attention Beauty Lovers! I recently was sent a ton of fun goodies to try! I couldn't wait to share them all with you. I love testing new products so much. Many of these brands you probably have never heard of which makes it even more fun. What new products have you been trying? I would love to know! Keep reading to see which products worked and which didn't.
NOTE: I am actually making changes to Everything & Nothin' for the new year. I want my blog to truly reflect who I am. I am not perfect and will never be perfect. I really don't want to be your typical beauty blogger (honestly, I am tired of the same old…same old). I am launching a couple new sites for 2017 and I have big plans for them. However, I want to get REAL on this site first. This will probably be the last "typical" product review you will see from me.
Facebook is releasing updates to catch fake news so I thought why not catch fake blogging. Please note: I love blogging and beauty/fashion bloggers. However, I want to be true to myself and show you the real me…AKA what it is really like to be a beauty blogger. My subscription box reviews will stay the same because let's be real…all you really want to know is what was inside to see if you want to subscribe (that is totally what I do when I look at other subscription box reviews).
Anyway, I have recorded myself so that you can listen to this review. It also explains more about the changes. You will be seeing a lot more of these audio files in my posts because sometimes it really is easier to listen to something than to read it. Let's Get Real Loves!
http://www.everythingandnothin.com/wp-content/uploads/2016/12/Product-Review-Audio.m4a
 Testing NEW Products: 
Disclaimer: These products were sent to me for review. These are my honest thoughts & opinions. I did not receive any compensation, just the products to try. This page may contain affiliate links for your convenience. CLICK HERE for my full disclaimer.
UNWASH:
I love trying new hair products. I recently cut my hair and now I have short hair for like the first time in my life. My hair feels so much healthier now and I intend to keep it that way. I have been loving trying hair products! I couldn't wait to test these products from Unwash.
A Little About the Products/Company:
Set out to disrupt conventional wisdom and the vicious cycle of shampoo, condition, repeat –Unwash offers a new clean for a better balanced, more beautiful head of hair. Free of harsh detergents that strip natural oils, moisture and wreak havoc on hair color, Unwash's signature Bio-Cleansing Conditioner co-washes to gently remove dirt and surface build-up while locking in moisture, protecting color and upholding hair's natural integrity. An Anti-Residue Cleanse and Hydrating Masque round out the collection to meet every specific hair need during times that an extra clean is of need.
Unwash Try Me Kit ($25 @ Ulta):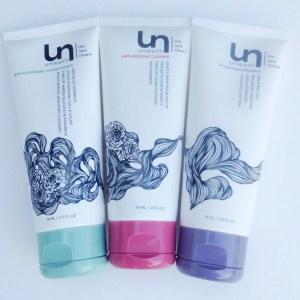 This kit would make an awesome gift and I love that all of the products included are large sizes. "Try Me Kit includes mini sizes of the three core Unwash Co-Washing products to introduce the hair-beautifying benefits of this gentle approach to caring for hair."
Includes:
Bio-Cleansing Conditioner (2.5 oz)
Anti-Residue Cleanse (2.5 oz)
Hydrating Masque (2.5 oz)
This is a great way to try the products before purchasing them.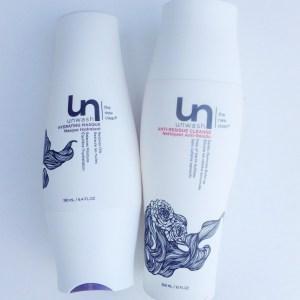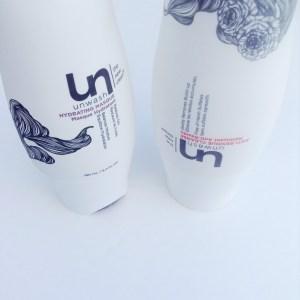 My Thoughts On The Product:
I have recently cut my hair so I am still getting used to only using a small amount of product. I am so used to filling my entire hand with conditioner when I had long hair (which it totally needed). My hair is now so much healthier and I plan to keep it that way.
I really have been loving these Unwash products. They smell incredible and keep my hair looking so healthy. The shampoo lathers nicely and really gets rid of all the dirt. The conditioner is really moisturizing and leaves my hair so shiny. A little goes a very long way (still getting used to this).
I really love that Unwash is free of harsh detergents. I feel like my hair is so much happier when I use professional hair products. I will definitely continue using these products and would recommend them. I wish I would have tried these when I had long hair too.
Junetics:
I love serums and tinted moisturizers so much! They usually include amazing ingredients for the skin! I couldn't wait to try these products from Junetics.
A Little About the Product/Company:
As the brainchild of MANA's founder and industry leader Nikos Mouyiaris, Junetics is a beauty company that was born out of innovation. It lives and breathes what's next.
After 40 years of creating the industry's most coveted products, Nikos decided it was time to break down the barriers and offer state-of-the-art innovations direct from the lab. Listening to the needs of women, their beauty hopes and dreams, Junetics gives consumers a direct line to the best science, the latest technology and decades of expertise.
Junetics Screen ($44):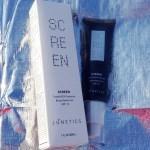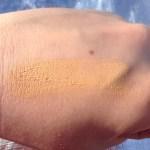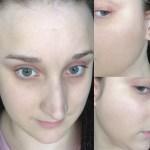 From computer screen to tablet screen to phone screen to sunscreen, this state-of-the-art, hydrating tint gives you true, full-spectrum protection.
Key benefits
Helps defend against High Energy Visible (HEV- Blue Light) penetrating rays generated by everyday electronics, that can cause premature aging
Helps shield Infrared Radiation (IR) — highly damaging rays emitted by the sun
Advanced broad spectrum UVA/UVB protection with SPF 15
Infused with vitamins, anti-oxidants and multi-minerals, it helps skin synthesize Vitamin D, even while wearing sun protection. All while giving skin a fresher, healthier, imperfection-blurring finish
My Thoughts On The Product:
I was actually impressed with this tint as you can hear in the audio (even though I was originally reading the wrong thing…silly me). I thought it was going to be way too dark from the swatch. However, it totally wasn't. It blended in very well and felt nice on the skin. If you want a full coverage product, you will not like this. However, it is great for everyday wear. I love that it has an SPF in it.
Junetics PURE ENERGY-Day Serum ($98):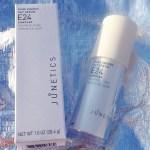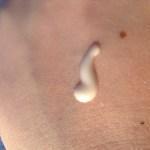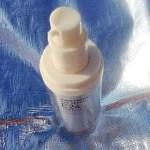 Developed for the demands of the day, this weightless, energizing serum helps restore smoothness and actively hydrates. Helps to diminish fine lines and enhances radiance.
Formulated with our revolutionary E24 Complex to re-energize cells and reveal dramatically more youthful skin.
Use with Pure Energy Night Cream for 24-hours of intensive correction and perfection.
Key benefits
Diminishes the appearance of fine lines and wrinkles
Hydrates without the heaviness of a moisturizer
Actively smooths and enhances radiance
Improves the application of makeup
My Thoughts On The Product:
I am not sure if this serum is worth $98. However, I have only used it once. I will definitely continue using it and let you all know my updated thoughts. I did notice a radiance to my skin and it applied nicely. It does smell like play-doh which is kind of weird. I don't really have anything negative to say about it because the scent. I will keep trying it to see if it is worth the price.
AnJalie MD:
My orignal plan in life was to become a dermatologist (until plans changed). Therefore, I am a HUGE fan of beauty lines created by dermatologists. I couldn't wait to test a product from Dr. Anjali Butani (a celebrity cosmetic dermatologist). She is also coming out with a ton of new products and I am so excited for them!
A Little About the Product/Company:
Dr. Butani is often referred to as the "doctor to the doctors," Dr. Butani has practiced dermatology in New York City, Chicago, Los Angeles, San Diego and Orange County, California. Currently, she sees select clients at the ANJALI MD Dermatology Institute in Orange County, California while constantly advancing research in skin care science.
Dr. Butani is a true pioneer and innovator in her field. Her years in private practice, skilled surgical hands and meticulous knowledge of cosmetic dermatology are augmented by the inspiration of her grandmother's expertise in the centuries-old art of Ayurvedic botanical treatments, giving her a deeper, multi-dimensional understanding of beauty that has earned the trust of high profile clients and fellow physicians. Dr. Butani's novel approach to beauty is founded on her belief that beauty matters, and skincare has the power to transform lives through increasing confidence and empowerment.
Her clientele includes some of Hollywood's A-list celebrities, artists and athletes. In addition to her practice, she is the founder and developer of her make-up line, Para Mi, which is favorite among millennials and is now launching her premium skincare line, Anjali MD Skincare. Dr. Butani is involved with all the research and development of her product lines.
Learn more about Dr. Butani and her line here!
Laser Eye Lift ($99):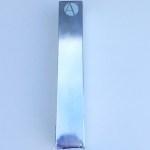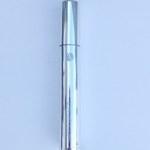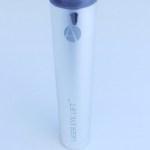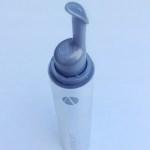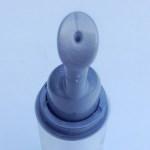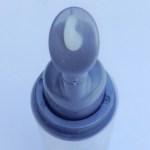 ANJALI MD Laser Eye Lift is a breakthrough scientific innovation with immediate results.
Bags and puffiness are reduced within minutes, revealing a refreshed, younger appearance.
A revolutionary, innovative formula combines Neurotransmitters, Energized Minerals, SNAP-8, Glycosaminoglycans and Hyaluronic Acid to reduce bags and puffiness and improve eye wrinkles.
A warming sensation ensues. Laser Lifting Complex™ lifts and tightens fatigued skin, while collagen and the molecular matrix rebuild for long-term visible results.
Eyes immediately appear refreshed, rested and younger.
Benefits:
Laser fast reduction of bags and puffiness
Eyes look refreshed and younger
You will immediately look significantly less fatigued
Tightens and lifts area around your eyes
Reduces wrinkles around eyes
My Thoughts On The Product:
I love the name of this product and the packaging. However, I didn't notice any huge change while using this product. It feels nice and I can definitely see how it could reduce puffiness. I don't really have many wrinkles around my eyes so I couldn't attest to that claim. I will have to keep using it to see if I notice any long-term results. I love that the products are developed by a dermatologist.
Borghese:
I love masks so much. I recently did a post using a different mask every day for 31 days. I had so much fun with that post. I couldn't wait to try a mask from Borghese.
A Little About the Product/Company:
Product Details:
Cleanses, purifies and helps minimize pores.
Powerful antioxidants cleanse and remove dirt and impurities while pink grapefruit acts as a natural astringent and minimizes pores
Pink peppercorn, a natural anti-inflammatory, helps protect your skin from pre-mature aging
For all skin types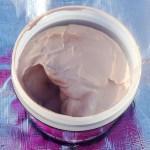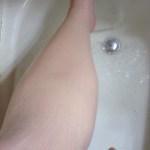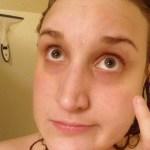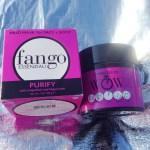 My Thoughts On The Product:
I have never used a body mask before. I am not a huge fan because I don't like just sitting around waiting for it to dry. It never really dried because I didn't dry off before using it (it didn't say to). Luckily, you only have to leave it on for 5 minutes. It was really fun to apply, but I didn't notice any difference in my skin. You will definitely want to apply a thick moisturizer after using because it is a bit drying. If you have oily skin, you will probably love this product.
I really enjoyed the scent and applying it. I just didn't like have to stand in the shower for 5 minutes doing nothing. It felt like an eternity and it totally wasn't. I will use it again because it is fun to apply. However, I don't think I will purchase unless I start noticing a difference after a few uses.
Arbonne Intelligence:
My lips get so dry in the winter. I was so excited to be sent this lip treatment and couldn't wait to put it to the test.
A Little About the Product/Company:
Arbonne transforms lives through pure, botanically based ingredients in scientifically tested products; a pure, healthy lifestyle; and the pure joy of helping others.
For over 35 years, this has been the hallmark of our product integrity. From the beginning, Arbonne has developed products by combining the best of nature with leading science. Our mission is to always improve and evaluate our ingredient policy as an ever-evolving standard of excellence. This means we continuously challenge ourselves to do better and better.
Arbonne Intelligence Lip Treatment ($38):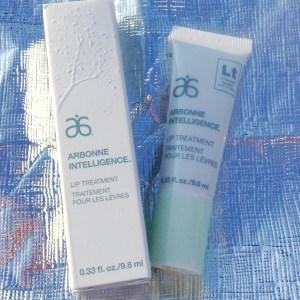 Give your lips some love with this targeted formula that features the proprietary ingredient Phytinol™, which helps soften the appearance of fine lines on the lips and contours, and supports the skin's natural moisture barrier. Lips feel replenished, hydrated and moisturized. Also enhances the appearance of lip volume and multitasks as a primer for lipstick or gloss.
My Thoughts On The Product:
I wasn't a huge fan of this lip treatment. It is pricey for what it does. I didn't notice any change in lip volume or changes in the appearance of fine lines. I love Arbonne products, but this one was a bit of a miss for me. I didn't try it as a primer for lipstick. I will have to use it that way and see if I like it any better.
Skin Research Laboratories:
I have really been into brow and lash serums lately. I couldn't wait to try one from Skin Research Laboratories.
A Little About the Product/Company:
This potent serum is formulated with an exclusive Dual-Weight Protein Complex™ that restores the appearance of youthful brows, promoting suppleness and shine. It delivers beautiful, more defined eyebrows in just 60 days.
Keratin moisturizes and supports hair fibers that are thin, undernourished or weakened. Sweet almond protein creates a protective layer, bringing softness and brilliance to the brow line.
Bioengineered peptides, a proprietary combination of amino acids, help the look of flawless brows, enhancing their overall appearance. Biotin, an essential nutrient with fortifying benefits, helps protect brows from further damage.
Apple extract encourages a look of vitality. The result is shapely, beautifuI, more defined brows– and a healthier appearance.
neuBROW brow enhancing serum ($100):

My Thoughts On The Product:
Note: I received a sample of this product…not the FULL SIZE.
The FULL SIZE of this serum is very expensive. I just started using the serum so I can't give you my full thoughts yet. However, I did like how it applied and felt on my brows. I love the brush applicator and I have a good feeling about this serum. I will totally have to update you all on my thoughts.
Sumbody:
I am a HUGE fan of handmade beauty products. I was so excited when Sumbody reached out to me on Instagram and wanted to collaborate. They send me an amazing gift box of samples. I couldn't wait to try all the products. Note: There are so many products to test. This is a review of the products I have tested so far. Follow me on Instagram (@eandnblog) to see more quick reviews of the products.
A Little About the Product/Company:
Sumbody has been making skin beautiful since long before anybody cared about natural. They just wanted to look good – period. Results are what sumbody is about. Our CEO and founder is a renowned skin care expert with a dedicated celebrity following, and our products are formulated for efficacy and results; designed to feed the entire sum of every person. Ours is the art of marrying science, nature, and proven results.
Standing behind every scrub, mask, and lotion, sumbody CEO, Deborah Burnes, has a tall but timely order… let's make it pure and let's make it work.
Sumbody provides our customers with all-natural, earth-friendly, pure skin care that delivers amazing results. Sumbody never uses parabens, petroleum products, animal oils, sodium laurel/laureth sulfates, or artificial preservatives, and we buy organic and locally-produced ingredients whenever we can. Sumbody believes the earth is our greatest resource. Sumbody is also extremely dedicated to numerous charity ventures. Our products are handmade, using organic, locally-sourced ingredients whenever possible, from renewable or sustainably harvested sources. Luxury Spa Finder magazine has lauded sumbody for our "responsibly cultivated 'clean' ingredients."
From using recycled lumber in our stores to minimizing packaging waste, we are committed to being green from the inside out.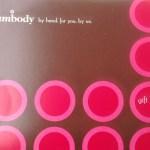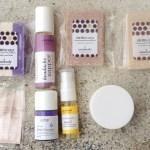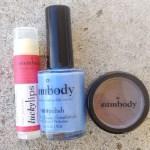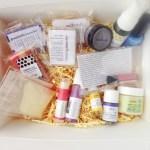 This HUGE gift pack included the following products:
Sumsoaps: Tuscan Orange, Coconut & Cream, Goats in the Lavender, and Milky Rich
Milky Rich Salt Scrub
Bath Salts
Jasmine Orange Blossom Body Mist
Coal Train Detox Cleanser
Eye Of The Storm Eye Gel
Rose Jasmine Lucky Lips
Headache Zapper
Playful Shadow
Sumpolish in Lady Sings The Blues
Passion Essential Oil
My Thoughts On The Product:
I am really loving all these products from Sumbody. They smell incredible and I just love that they are handmade. They seriously would make awesome and thoughful gifts.
I tried the Tuscan Orange Sumsoap. This is a great soap and smells so incredible. It really wakes me up in the morning and leaves my skin feeling so soft.
The Coal Train Detox cleanser really does detoxify the skin. My face felt so clean after using and I could feel it working. I really liked the Eye Of The Storm Eye Gel too. It is so soothing to the eyes and feels so cooling.
My favorite product has to be the Milky Rich Salt Scrub. This salt scrub is amazing. It is so finely milled but really gets rid of the dead skin. I loved how it smelled and how it made my skin feel after. It was gentle yet effective and my skin was left so hydrated and soft!
Final Words: 
I really loved testing all these products and totally can't wait to continue using many of them. Stay tuned for the next goodie testing! What was your favorite product? Which products would you want to try? Let me know in the comments below!
I hope you all enjoyed the audio and me getting REAL with you all. Stay tuned for a bunch of changes for 2017. Thanks so much to all my readers for coming along on this ride!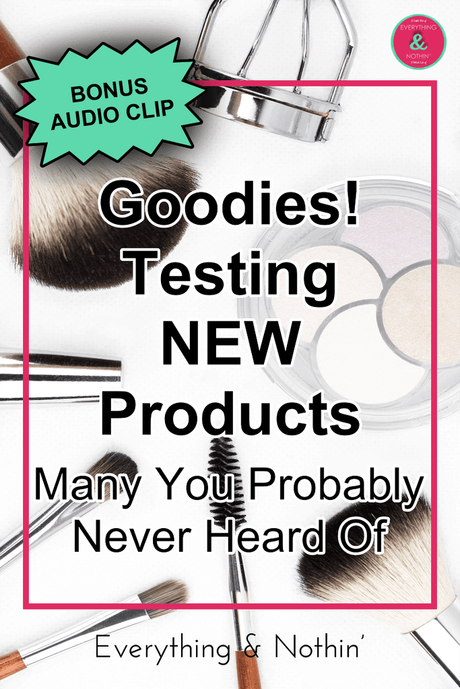 If you like to pin to Pinterest and you cannot lie…You know what to do!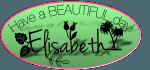 Disclaimer: These products were sent to me for review. These are my honest thoughts & opinions. I did not receive any compensation, just the products to try.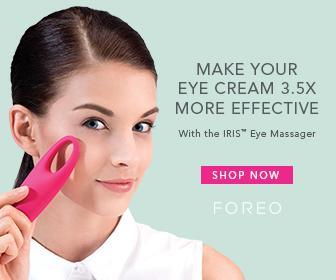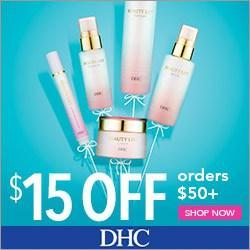 Earn and EXTRA FREE Brush when you sign up!