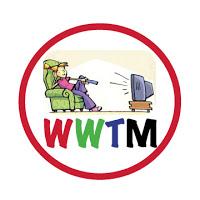 THE ANSWER TO THURSDAY'S TRIVIA QUESTION: Mary Lou Retton was the first US gymnast to take Olympic gold in the women's all around competition. http://www.youtube.com/watch?v=TCW1ju1-p2Y
FIRST FIVES:  Jim Wall, Heather Doyle, He Who Shall Not Be Named, Caryn Vitolo & Kathy Connelly HONORABLE MENTION: Pete Insley
THE NUMBERS  Wednesday's Broadcast Top 5
American Idol-FOX 3.9/13.2
Modern Family-ABC 3.5/10.0
Criminal Minds-CBS 2.8/12.8
The Middle-ABC 2.2/8.6
CSI-CBS 2.0/11.0
Wednesday's Cable Top 5
Duck Dynasty-A&E 2.5/6.5
Wahlburgers-A&E 1.5/3.4
NBA-ESPN 1.2/2.5
Big Bang Theory-TBS 1.1/2.6
American Pickers-History 1.0/3.5
Wednesday's Top 5 Nielsen Twitter Ratings
American Idol-FOX 73,100 Tweets
Law & Order SVU-NBC 44,400 Tweets
Real World ExPlosion-MTV 41,100 Tweets
Workaholics-Comedy Central 34,300 Tweets
Duck Dynasty-A&E 28,500 Tweets
Late Night Ratings for the week of 1/27/14-1/31/14
Leno 1.1/5.0 Letterman .7/3.0  Kimmel .7/2.4 Fallon .7/2.4
The Daily Show .6/1.5
Colbert .5/1.2 Nightline .4/1.5 Ferguson .4 /1.5 Carson .4/1.1 Conan .4/.7
Early Morning Ratings for the week of 1/27/14-1/31/14
GMA 2.0/2.4 Today Show 1.9/2.2 CBS This AM 1.0/1.2
THE SHOWS
The Tonight Show with Jay Leno
I've probably watched Jay 5 or 10 times over his 22 year run but of course I had to watch the last show. Mainly because I love Garth Brooks, but also because I just wanted to see it for myself. It was sweet and cheesy which is what I sort of expected. Billy Crystal was sweet and cheesy as was the "So Long, Farewell" bit, but I'll admit, I got choked up when Jay got choked up. Nice to see him get a bit emotional. While his comments about the Tonight Show crew being his family were also very sweet, if I were Mavis, I think I might be a bit miffed. Jay mentioned that after he lost his Mom, Dad and bro he "was pretty much out of family and the folks at the Tonight Show became his family." Ahhh what about MAVIS, Jay???  No thank you to good ole Mavis? She's the one who's gotta deal with you now Jay, I personally would have set that stage a bit better. Either way, it's always sad to say good-bye even if it's to someone I rarely said hello to.
Winter Olympics (I'm going with bullets)
Bob's got a pink eye or something, but he's a trooper and got comfy at his super cool diamond desk.

You can live stream without knowing the results...WAY COOL NBC!!!

The NBC Olympic App is WAY cool and you can watch all day! There's also a Visa camera app too that you have to check out

Slope Style Snowboarding is crazy. My heart stops when they're in the air so long. 

Just to be clear that is NOT Jenny Jones the former talk show host flying down the mountain.

Love seeing the replay of a great wipeout from every angle and in slow motion. 

Jamie Anderson, US Slope Style boarder currently in first place, has 7 brothers and sisters and was raised in Lake Tahoe. Had to be a fun way to grow up. She's a real tree hugger. She hugs a tree before she heads down the mountain. I'm totally serious. She really does. 

Love all the Russian Babushka Dolls everywhere

Putin/Politics-Candy Crush time

Mens Short Program -Team

Yevgeny Plushenko's considered a rock star in Russia. Not the most attractive guy in the world. He probably should have shaved before he took to the ice. Some big bling for a skater, I would think that would be dangerous. 

Loving the Quads

Jeremy Abbott CRASHED AND BURNED BIG TIME

Patrick Chan wasn't that great either. It's the Olympics people...A Game!

Yuzuro Hanyu from Japan brought his A Game big time. Kicked Plushenko down a notch. Only 19 years old and he sort of looked rubbery.

Ya gotta love Scott Hamilton he gets super excited over everything

Bode Miller's 36 years old and still skiing

Shaun White dropped out of the Men's Slope Style. Lots of controversy 

SebToots pretty good...I like the nickname

Okay so the Japanese pairs team TRAINS in America but they are skating for Japan. Not sure how I feel about that.

Just to clarify...it's not TRIPLE SOW COW...it's TRIPLE SALCHOW

Pairs Team Skate

There is a 16" difference between Castelli and Shnapir. The did okay but I loved that they skated to Santana 

Canadians Megan and Eric kicked butt with their routine. Eric composed the music they skated to. Impressive.

The Russian dude was channeling a Brian Boitano look and I believe he was sporting a bit of a mullet, hate to say it but they were great. Still preferred the Canadians

Back to the snowboarding. Mark McMorris competed with a broken rib and crashed. That HAD to hurt. 

1620 is 5 rotations people! 

Didn't the snow on the womens mogul mountain look like white sand? it was odd looking to me

Hannah Kearney's braids are ridiculous
The Vampire Diaries
I really do want Elena back and I want her back with Damon. I can't stand this Katherine traveler thing and I hate the ultra mean killing machine Damon Salvatore. I'm thinking that the jig will be up soon since Tyler heard Natalia compelling Matt. How could Matt NOT notice that his vervane necklace was missing? Wouldn't that be like underwear in Mystic Falls? I was thinking, who cleans the Salvatore's house? There's always such destruction and then it's all cleaned up. Is there some compelled cleaning lady around that we don't know about? This weeks awesome party idea: The Bitter Ball where you bring photos of your ex and put it in the shredder. Loved Kathlena's comment: "I didn't think people actually printed out pictures anymore." Not digging this Enzo guy at all. I'd like him to leave soon. Also like Jeremy to get a new hairstylist. What happened to his hottness. 
Kelly & Michael 
I TiVo Kelly & Michael every day. Every year, Kelly makes a Super Bowl bet. Used to be with Regis and now it's with Michael. Kelly always wins...except for this year. Because she lost, she had to do yesterday's show without make-up and guess who was on the show yesterday? Only GEORGE freaking CLOONEY! Kelly looked okay, not great but okay. What's George going to say? You look beautiful blah, blah, blah. I'm betting that George would NEVER sign Kelly to the two year deal, but it was fun TV anyway. George rules. Super hot, super charming and super funny.
Comedians in Cars Getting Coffee
http://www.comediansincarsgettingcoffee.com/howard-stern-the-last-days-of-howard-
stern
I'm a HUGE Howard Stern fan and obviously a huge Comedians in Cars Getting Coffee fan. I was totally looking forward to this episode and unfortunately I was a bit disappointed by it. First of all it's the shortest episode this season at only 14 minutes and Howard came across overly neurotic to me. Jerry did a great job with Howard but the shows just off a bit. There's a segment in the supermarket that really made no sense at all. I bet Jerry and Howard rarely if ever go to a supermarket. I did love the car choice though, perfectly fitting for Howard. Watch the episode and tell me if you agree. 
Nashville
I don't even know what the truth is anymore on this show. Did Powers Booth kill his wife? Did he try to kill Teddy? He had a story for everything and he was pretty convincing too...until he died. Dun..Dun...DUNNNN Before he bit it, the girls all sang him a beautiful song, made him cookies and welcomed him home, but that's the last time any of them will see him because he had a heart attack in Teddy's office and Teddy did NOTHING to help the guy. I don't even care. Good riddance in my opinion. Will's so afraid of embracing his homosexuality that he got Brent fired from Edgehill, Scarlett's doing great except she's addicted to pills, Deacon and Avery kicked butt at the Bluebird and Juliette seems to have the magical ability to do a complete apartment renovation in less than 6 hours including new furniture, candles, and carpet.  I could use a visit from her at my house. If all that wasn't enough, Zoey did that hair straightening treatment and I barely recognized her.
THE OTHER STUFF
It's Amazon's pilot season again. Last time we all viewed and voted for Alpha's and Betas and both of were made into a series.  There are 5 shows to choose from: The After, Bosch, Mozart in the Jungle, The Rebels, & Transparent.  At press time, I've only seen Mozart in the Jungle and I really liked it. It's about the NYC Orchestra scene and stars Malcom McDowell as the Maestro who's been kicked to the curb for Gael Garcia the hot new innovative conductor. Bernadette Peters is in it but it's all the young unknowns in the cast that are more fun and interesting. I still have 4 others to watch, but pretty impressed with this one. 
Anyone who wants to binge view season 1 of FX's The Americans can head on over to Amazon right now. The entire first season is available to stream for all Amazon Prime members. The second season starts on 2/26 so there's plenty of time. I liked this show. I'd say go for it. 
On a completely side note, when I'm NOT listening to Howard Stern in the morning, I listen to Scott & Todd on WPLJ. Today is Scott Shannon's last day in the broadcast booth. It caught me by surprise. I had no idea that he was leaving. I used to work for Scott and to be honest he wasn't a nice guy at all. I've heard that over the years he's changed. Regardless of my feelings, he's a good broadcaster and will be missed. 
Friday's Trivia Question: No idea why this Olympic moment is stuck in my head but this skier had a crazy Gold Medal winning run in the 1976 Olympics. He wasn't a US athlete. Name him. 
Have a great weekend!
WWTM-Kristy
Like me on Facebook at Watching Way Too Much Follow me on Twitter at
[email protected]
http://watchingwaytoomuch.com
[email protected]