I saw in the paper the other day that Blue Jays pitcher JoJo Reyes finally won a game.  He almost broke the record of consecutive starts without a win.  It ended at 28 with his win against the Cleveland Indians.  29 games without a win is one of those records that no pitcher wants to have.
Here are some other examples of stats players want to avoid:
Breaking the pitching record for walks in a season.

Striking out 200+ times in a season.

Losing 20+ games in a season as a pitcher.

Most errors in a season.
The knee jerk reaction to these records is usually, "Wow, that pitcher/player must really stink."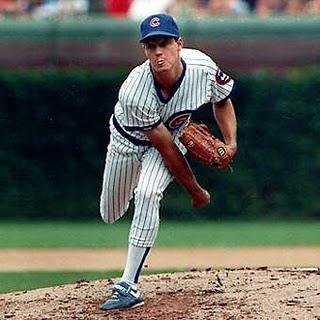 You have to be pretty good to lose 18
games in your first two MLB seasons.
Actually, a lot of baseball people would say it shows how 
good
 the player is.
The point is, if you were not considered a good pitcher/player, the team would have never allowed you to get that far to break that kind of milestone.  A horrible hitter or pitcher would have found himself without a job well before they had a chance to reach that kind of record.  Somebody must have seen something in the player to stick with him long enough to reach that dubious record.  Look at Greg Maddux as an example.  In his first two seasons in the major leagues with the Cubs, his record was 8-18 with a 5.50+ ERA.  Most guys with those numbers probably would not have been given a chance for a third season.  Of course, we know what happened to Greg Maddux as his career went on.
This is why pro scouts are not too concerned with numbers when it comes to evaluating young talent.  They are trained to see far beneath what any number says.