Hello Ladies,
I wanted to wish you all a great holiday Monday! I
hope that you are enjoying your day off and for those of
you who had to work anyways, I hope you are having a good day
with everyone being extra nice to you!!
I tried this last night. I don't know what the hell is going on
with my creativity but lately my nails are not turning out
as planned. I don't even know if I should post the fails and
the goods ones or just post the goods ones. I used the CG Khromes
for this added touch but it seems messy. I have seen many
many designs that some use the Khromes on top of the
designs and it looks great but I don't know I find it looks
weird on mine. I just wanted to show what I did last night.
I hope you all have a great day! I will be back with more nails!!
Thank you for coming to see! I also wanted to say THANK YOU
for the kind words I got for my pledge post. I hope you were able
to go check out her post and take the pledge with us!!
IF you missed it here is her link
.
Nicky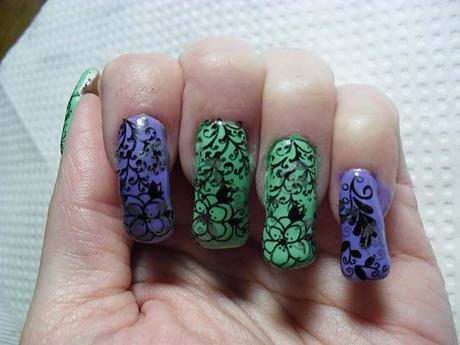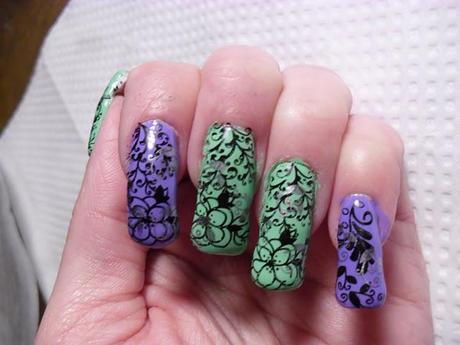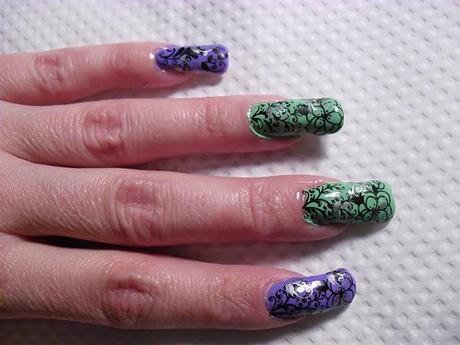 PS. Sorry about the pinky ladies, I just noticed the messy
clean up work. Just look at the rest of the fingers instead;)