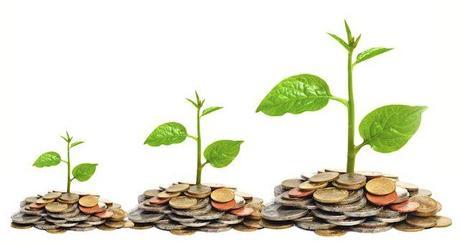 June 5, 2014
0

Email This Post

Print This Post
Good Design Equals Good Business: How to Grow Your Value 299 Percent
Could innovative design generate more dollar signs for your business?
Integrated marketers know the value of investing in design as part of their approach to creative services. Yet all-too-often, the budget for product design, packaging, logo creation and more is gobbled up by product development.
It's time to rethink that allocation, and here's why.
Sell with the senses
Companies such as Herman-Miller, Nike, Starbucks, and, of course Apple may have a lesson for integrated marketers about the intersection of good design and return on investment, according to a new report titled, "What is the real value of design?," developed by consulting firm Motiv Strategies and the Design Management Institute.
Reporting on this breakthrough research for Inc. magazine, writer Issie Lapowsky delved into the study: "By monitoring the growth of 14 particularly design-driven companies, researchers, led by Motiv CEO Jeneanne Rae, found that companies that place emphasis on design grew 299 percent between 2003 and 2013. By contrast, over that same period, the S&P 500 grew just 75 percent."
What's the value of good design?
In the research report, Rae identifies several reasons why design carries value. Among the chief reasons:
Is more visually appealing to consumers
Can solve problems for customers that they never knew they had
Cuts costs by not only thinking about how a product turns out, but how it's made as well
"Identifying and capitalizing on the discovery of unmet needs leads to the perception of market leadership," Rae writes. "If a company can do this on a systemic basis, that perception will become reality."
Speaking about the return on investment (ROI) of design, Rae writes: "Companies that harness design to curb costs can, thus, double design's financial impacts by managing the bottom line, while simultaneously growing the top line."
Consider it: happier customers, customers buying things from your company they didn't know they needed and higher margins, all because you elevated the importance of good design in your company.
If you're ready to get started, make sure you're approaching design with an emphasis on value. Here are some ideas on how to work with creative services professionals: "Get the Best from Your Creative Team."