Alcohol takes a friend.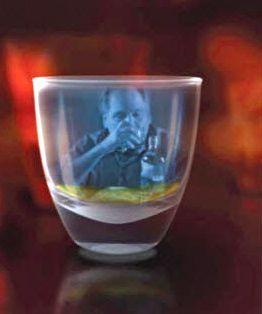 What good does it do: You write about addiction, research it, think about it, formulate new ideas about it. You try to be of service.
What good does it do: One of your best friends ever, a talented writer you have talked to and argued with and smoked with and paddled with for more than two decades, lies dead this morning of alcohol-related liver failure at 62.
What good does it do: I couldn't save him, couldn't turn the head of that runaway horse, not through encouragement, shame, praise, incentive, disgust, indifference, furious anger. Not through any of that.
What good does it do: His doctor, with my help, presented a program of 30-day detox and Ativan for the rough parts. He ordered the pills, never picked them up at the pharmacy. He never went back to the doctor, claiming a lack of health insurance. He never quit. He tried, like so many deluded alcoholics, to cut back on his drinking. He kept the phone number for the local AA group in a desk drawer, but never called. When his girlfriend told him it was either her or the bottle, he picked the bottle.
What good does it do: We cajoled, we watched him, we tripped over bags of empties in the basement and he didn't care. We couldn't save him. I couldn't save him. I know more about alcoholism than most addiction therapists, and I couldn't save him. I saved myself, 25 years ago, but could not save him.
What good does it do: I don't know how to treat alcoholism, and save alcoholics, and neither do you. And if anybody tells me today, the day of my friend's death, that alcoholism is a lifestyle choice, I promise to throw a swift right cross and knock them out on the spot.