After HTC One, Samsung Galaxy S4, Apple's latest tablets, iPad Air and iPad Mini 2 will have their golden versions. 
One of the greatest disappointment at the presentation of new Apple tablets was the fact there was no gold version of iPad Air or iPad Mini with Retina display. However, if you are ready to spend a lot of cash just to have a gold-plated iPad Air or iPad Mini 2, a well known company GoldGenie will offer them with prices starting at just $1,860.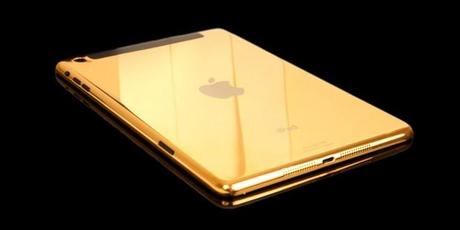 Gold Plated iPad Mini Retina
This amount of money you will have to spare if you want to have a 16 GB gold or "rose gold" iPad Mini with Retina display. On the other hand, those who want their 16 GB iPad Air to be gold-plated will have to spend $1,871 for it. If you have already purchased one of these Apple tablets, then you can send it to the GoldGenie for 24ct golden finish, and that way save money with prices starting at just over $1,300.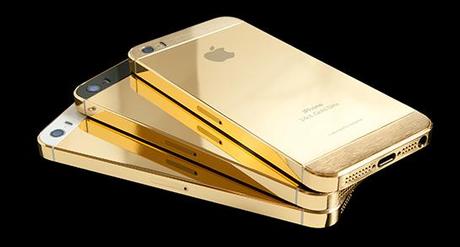 iPhone 5S in Gold
Apart from the Apple tablets, GoldRenie offers gold iPhones, as well, starting with the iPhone 5S priced at $3,289. In addition, they offer this high-end model in "Swarovski style" crystals embedded in its top and bottom bezels, priced at astonishing $3,965.
Would you ever consider spending that much on golden iPad or iPhone?