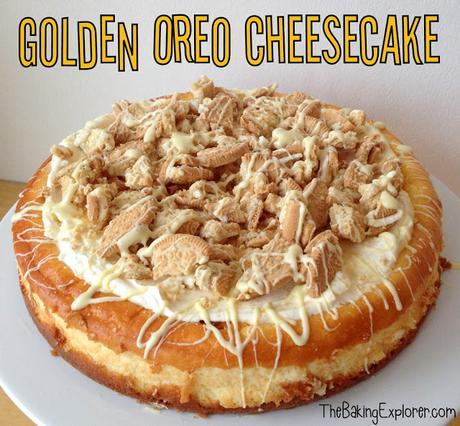 We are pretty familiar with Oreos now in the UK, but unlike America we don't have easy access to all the different Oreo flavours and varieties. Well the wait is over as two new flavours are now widely available in all major UK supermarkets! I recently got sent the two new Oreo flavours being released in the UK. Golden Oreos
, which have a vanilla biscuit surrounding the cream center. And Peanut Butter Oreos
, which are the standard chocolate biscuit filled with a peanut butter flavoured cream. So of course I had to bake with them, and I came up with this indulgent cheesecake for the Golden Oreos.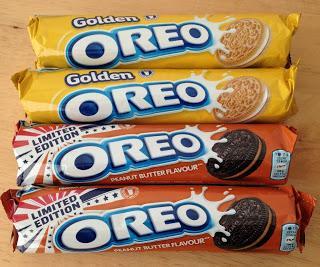 Recipe with the Peanut Butter Oreos
coming soon!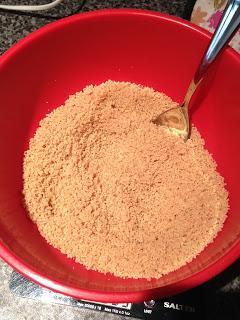 I started by whizzing 200g of the Golden Oreos into fine crumbs using a food processor
.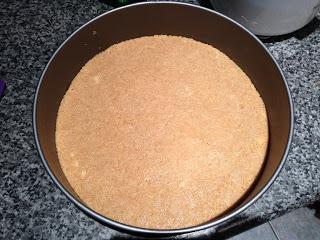 I added 50g melted butter to the crumbs and then pressed it into a springform tin
, making sure it was compact and even. I chilled it for 30 minutes in the fridge.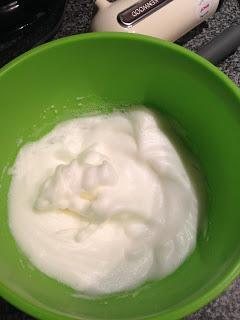 Using my Kenwood kMix Hand Mixer
I whisked up the egg whites of 3 eggs until stiff.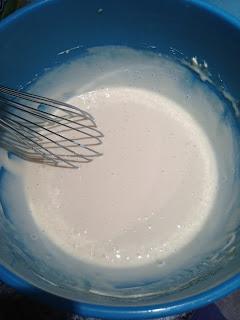 In a separate bowl I mixed together 575g full fat cream cheese, 3 egg yolks, 135g caster sugar and 1 1/2 tsp vanilla extract.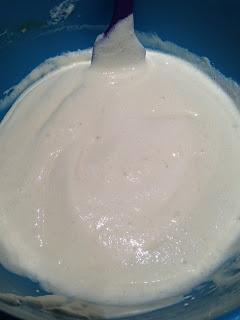 I added the egg whites and folded them in gently.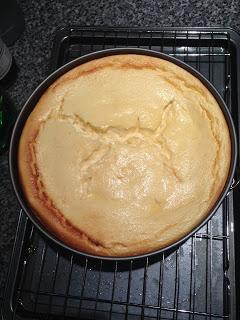 I poured the mixture over the chilled biscuit base and baked it for 40 minutes on 180C/350F/Gas Mark 4. Make sure to put the tin onto a baking tray as I had some butter leak out of the tin while it was cooking and it got all over the bottom of my oven - not a fun clean up job! I let it cool fully to room temperature before decorating. Unfortunately my cheesecake decided to do it's best impression of the Grand Canyon!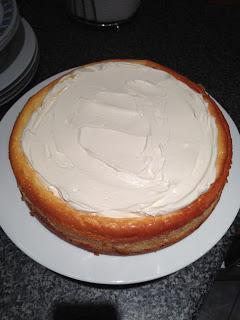 I whipped up 200ml double cream and spread it over the top of the cheesecake.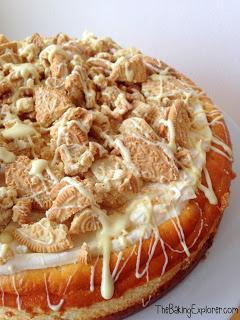 I broke up the leftover Oreos and sprinkled them all over the top, finally I melted 5 blocks of white chocolate and drizzled it all over the cheesecake.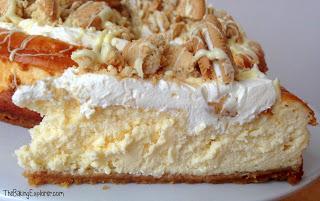 I loved the final look of the cheesecake, it looked so indulgent! The cheesecake itself is really light and moussey because of the addition of whisked egg whites. The Golden Oreos tasted delicious, they have a beautiful vanilla flavor and the creme center is fabulous as usual. This cheesecake was a huge hit with my boyfriend and his friends!