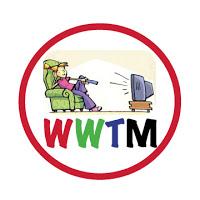 THE ANSWER TO THURSDAY'S TRIVIA QUESTION: ABC Family will become Freeform in January 2016

FIRST FIVES: Bobby Aguilera, Mike O'Dea, Alex Nagler, Neil Moffatt & Brian Gould
HONORABLE MENTION: Br
ett Blattman
THE NUMBERS 
Wednesdays Broadcast Top 5
Modern Family-ABC 2.6/8.1
Survivor-CBS 2.3/9.7
The Middle-ABC 2.0/8.0
The Goldbergs-ABC 2.0/7.0
Criminal Minds-CBS 1.9/9.2
Wednesday's Cable Top 5
South Park-Comedy Central 1.1/1.8
American Horror Story-FX 1.1/2.1
Alaskan Bush People-Discovery 1.1/3.7
Big Bang Theory-TBS 1.0/2.5
American Dad-Adult Swim .8/1.7
Wednesday's Twitter Top 5 Primetime Ratings 
Arrow-CW 91,000 Tweets
Supernatural-CW 77,000 Tweets
American Horror Story-FX 38,000 Tweets
Taraji & Terrences's White Hot Holidays-FOX 32,000 Tweets
Survivor-CBS 14,000 Tweets
Late Night Ratings for the Week of 11/30/15-12/4/15
Fallon 1.0/3.8
Colbert .5/2.2
Kimmel .5/2.2
Seth Meyers .5/1.6
James Corden .3/1.1
Carson Daly .3/.9
Trevor-Comedy Central .3/.8
Conan .3/.7
Larry Wilmore-Comedy Central .2/.5
Early Morning Ratings for the Week of 11/30/15-12/4/15
Today Show 1.6/1.8
GMA 1.4/1.7
CBS This Morning .9/1.1
THE SHOWS 
I literally had nothing other than the Alaskan Bush People in my TiVo last night. Then, I know it's bizarre, but I ended up watching a little Toy Story before my son hijacked my clicker and went to the MLB Network for coverage of the final day of the MLB's Winter meetings. So it ended up being all about the late night shows last night. 
First was Colbert who is really kicking ass in late night. Before he had Michael Lewis, the author of the Big Short, Jon Stewart and Bruce Willis showed up. Afterwards, he interviewed Andrew Delbonco about Moby Dick via a Six Flags/Nitro integration. Check out all 3 clips: 
https://www.youtube.com/watch?v=jHHQ9WdFekc
https://www.youtube.com/watch?v=rgUvhNlGV0s
https://www.youtube.com/watch?v=coq50D8A9l8
After Stephen Colbert, Justin Bieber took over James Cordon's monolog and then James and Chris Hardwick did a great Star Wars Christmas Song: Here ya go
https://www.youtube.com/watch?v=CU-_Y8NL4-s
https://www.youtube.com/watch?v=cAJ0jujAwYE
Fallon and Chris Hemsworth had a Sleigh race. 
https://www.youtube.com/watch?v=beaAI5_eXJU
THE OTHER STUFF
GOLDEN GLOBES NOMINATIONS!!!!
The Golden Globe Nominations were announced yesterday and minutes after they were, all of my feeds went nuts with the shockers and the snubs. Here's the thing. Now that there are SO many more channels, platforms, networks etc. maybe there needs to be more nominees per category, no? Maybe instead of 5 or 6 nominees we have 7 or 8 nominees? Even the Oscars are now at 10 nominees for Best Picture.  So here are the main TV nominees and some of my commentary which, lets face it, is all that really matters at this point. 
Best TV Series Musical/Comedy
Casual - Hulu
Mozart in the Jungle-Amazon
Orange is the New Black-Netflix
Silicon Valley-HBO
Transparent-Amazon
Veep-HBO
NOT NOMINATED: The Unbreakable Kimmy Schmidt, Parks & Rec, Jane the Virgin, The Grinder & Black-ish 
I don't watch too many comedies anymore, really. I would argue that Orange is the New Black and Transparent are NOT comedies (or musicals) at all. My guess is that Veep will win but if it were up to me, Grinder would be nominated and win. 
Best Actress in a Comedy
Rachel 

Bloom-Crazy Ex-Girlfriend
Jamie Lee Curtis-Scream

 Queens
Julia Louis Dreyfus-Veep
Gina R

odriguez-Jane the Virgin
Lily Tomlin-Grace & Frankie 
NOT NOMINATED:
Ellie Kemper, Amy Poehler, Allison Janney, Jane Fonda, Amy Schumer, Jill Kargman, and anyone from Big Bang Theory. Guessing Julia wins but would love if Lily beat her. Of course if it were up to me…Amy Poehler gets nominated and wins. 
Best Actor in a TV Comedy
Aziz Ansari-Master of None
Gael Garcia Bernal-Mozart in the Jungle
Rob Lowe-The Grinder
Patrick Stewart-Blunt Talk
Jeffrey Tambor-Transparent (NOT A COMEDY!)
NOT NOMINATED Don Cheadle, William H. Macy and everyone from Big Bang Theory and Modern Family. I'm guessing that Jeffrey Tambor wins which will make me mental because the show isn't a comedy. LOVE that Rob Lowe, Aziz and Patrick Stewart are all nominated. I'd be equally happy if Rob or Aziz won.  Best TV Series Drama Empire Game of Thrones Mr. Robot Narcos Outlander NOT NOMINATED: The Affair, Homeland, The Americans, The Good Wife, House of Cards, Downton Abbey, Mad Men, Ray Donovan, Masters of Sex, UnReal & Kingdom 
You have NO idea how psyched I am that Outlander was nominated. I know for a fact that I have told you guys how awesome this show is and finally someone's listening. So now you have two homework assignments: (well, 3 if you have never watched Friday Night Lights) Kingdom and Outlander. Outlander's only one season so you can totally get it done before Globe night. 
Best Actress in a TV Drama
Caitriona Balfe-Outlander
Viola Davis-How to Get Away With Murder
Eva Green-Penny Dreadful
Taraji P.Henson-Empire
Robin Wright-House of Cards
NOT NOMINATED: Clarie Danes, Julianna Marguilies, Tatiana Maslany, Keri Russell, Michelle Dockery, Katie Sagal & Lizzie Caplan
For me, it's all about Outlander at this point. Caitriona Balfe needs to win. The only other person I'd be okay with is Robin Wright. How on earth are Claire Danes and Tatiana not nominated? See, if we had 2 or 3 more spots they'd be in. 
Best Actor TV Drama
Jon Hamm-Mad Men
Rami Malek-Mr. Robot
Wagner Moura-Narcos
Bob Odenkirk-Better Caul Saul
Liev Schreiber-Ray Donovan
NOT NOMINATED: Sam Heughan who plays Jamie in Outlander. This guy had one of the most brutal dramatic scenes I've ever seen. How this guy isn't nominated is beyond me. Especially when the HFP nominated the show and everyone else in it. UGH! I'd be fine if the Narcos dude or Liev wins but Sam was truly robbed/snubbed, whatever you want to call it. Also shocking… no Kevin Spacey. 
Best Supporting Actor
Alan Cumming-The Good Wife
Damien Lewis-Wolf Hill
Ben Mendelsohn-Bloodline
Tobias Menzies-Outlander
Christian Slater-Mr. Robot
NOT NOMINATED: Jonathan Tucker & Matt Lauria from Kingdom. Both of these guys should be nominated. I'll admit, that they'd have super stiff competition because Tobias Menzies and Ben Mendelsohn both delivered some incredible performances this season. Tobias truly wins this one hands down. HANDS DOWN. If you do your homework, and watch Outlander, this guy will blow you away. 
Best Supporting Actre

ss
Uzo Aduba-Orange is the New Black
Joanne Froggatt-Downton Abbey
Regina King-American Crime
Judith Light-Transparent
Maura Tierney-The Affair 
NOT NOMINATED:
Christine Baranski
-Good news/bad news for Leftovers fans. The show will be back for a 3rd season but it will be the final season. Jen

and Justin need some alone time.
-For any of you guys who listened to the "Serial" podcast last year…as a public service announcement, I thought you'd like to know…it's back. Season 2 is now live. I did NOT listen. I tried and couldn't get into it, but for all of you guys that are into it…put your earbuds in and start listening now. 
Friday's Trivia Question
: Yesterday was the 44th anniversary of Marcia Brady's awesome prom date with one of The Monkees. Name Marcia's prom date and let me know if you want to see him perform and I'll send you the clip. 
WWTM-Kristy
Like me on Facebook at Watching Way Too Much
Follow me on Twitter at watchingwaytoomuch@tvnme
http://watchingwaytoomuch.com
[email protected]