I have some awesome friends, and one particularly awesome friend sent me an e-gift card for my birthday so I could try out Goldbely. Goldbely is a site dedicated to finding the best dishes in the country, and making them accessible by delivering them to you where ever you are. The site features everything from candy bars, to steaks, to pizzas, to tamales. You can search by region, by taste (sweet, savory, etc) or just browse the most popular items.
   I had such a hard time deciding, it took me a full two and a half weeks to pick something. I finally settled on Callie's Charleston Biscuits because it seemed like something unique to the South that I wouldn't find around Boston. I ordered them on Christmas, and they arrived this past weekend.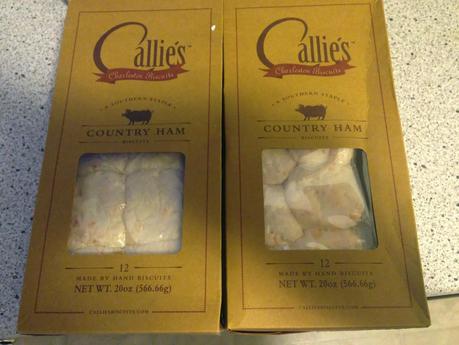 They came packaged with plenty of ice packs (which were still frozen) and included both baking instructions and information on Callie's. Callie's features seven different kinds of biscuits, although the country ham that I ordered seem to be most popular. Callie's biscuits are available in retailers all of the country and have been featured on the Food Network, the Today Show, Martha Stuart, and more.
   Of course I couldn't wait to try the biscuits, and heated up a half dozen right away. They were buttery and flaky, and came with slices of ham and mustard in the middle like little sandwiches. I ate them for dinner, but they would be great for breakfast or as a snack.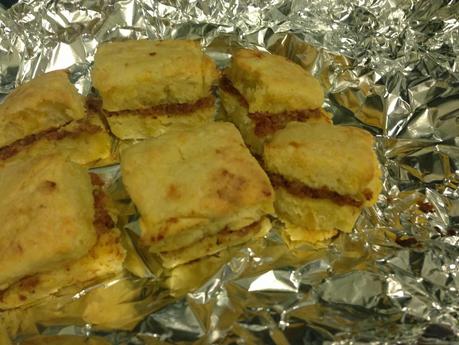 I love the concept of Goldbely and would definitely order from them again. If you want to check them out they're offering $10 off your first order!