Last week we covered Rapaport's announcement that diamond prices rose 19% in 2011. Today, the final tally for gold is in, and National Jeweler has the report on their home page.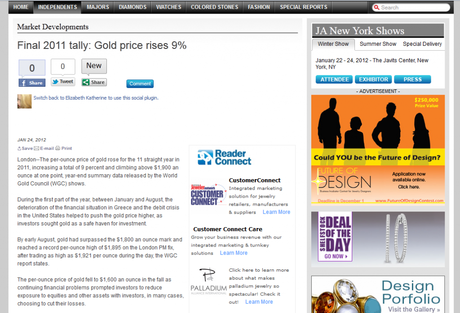 With gold up 9% in 2011 (thanks, in part, to some of the same factors that affected the price of diamonds), it's clear that the 11-year trend of rising gold prices isn't going anywhere anytime soon. The various factors that affect the price of gold are key for understanding why the gold price keeps rising. And once you understand why the price of gold is continually on the upswing (for now, at least), it puts you in a better position should you decide to sell your gold. We see more people wanting to sell gold and jewelry in our Boca Raton showroom than ever before – it's what inspired our web series last week, in fact, about how to get the most money for your gold.
How to Sell your Gold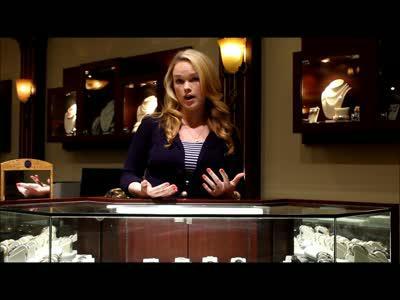 ▶

JavaScript required to play How to Sell your Gold.
We highly recommend checking out National Jeweler's gold story to keep yourself informed and in the loop about gold's behavior. And if you find yourself needing to sell gold in South Florida, or even from out of state, bear in mind that Raymond Lee Jewelers has been a trusted name in the jewelry and gold buying business for nearly 30 years, and our offer is more often than not the highest our customers receive.
Liz for Raymond Lee Jewelers, South Florida's most reputable source for buying and selling gold.