Everyone that has an iPhone or other smart phone knows that personalization is key. Having the ability to make your phone as unique as you has long been the trend and more and more companies are opting for brightly colored phones that better reflect the personality of the person they belong to. With iPhone being one of the worlds largest in terms of smart phones, it stands to reason that taking this high profile brand to China and Hong Kong would be a bright move for the company.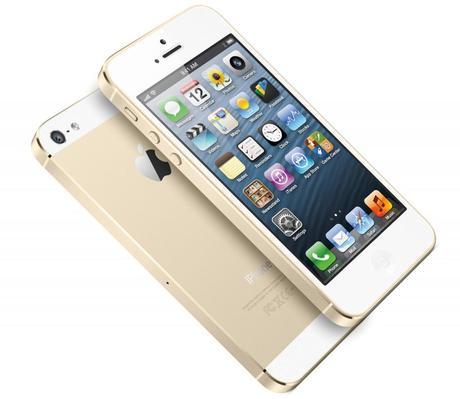 Though iPhones in typical colors like white and black have been in these areas for years, the new, colored versions of the phone are new to both the US and China and as a result they are selling out like hot cakes. These brightly colored phones are more popular than the original release, especially the gold version of the phone. Why did the gold version sell out first you may ask, easy. Gold has long since been a significant indicator of wealth, royalty, and prestige and China's heritage plays heavily on these connotations that are linked to the color.
A color that may signify wealth here and put you in rank with the Kardashians in China puts you in league with emperors. Gold as a color to the Chinese people is a way to be better related to the rich history and past of the nation. Much like the color purple is related to royalty in countries like Britain, the color gold in China was an instant hit. The gold version of the phone sold out in minutes in both Hong Kong and China as did the other colors in the line. It makes people that sell gold in boca and other locations seem a bit more sane.
Though most would assume that a clamor for all the colors to be released again would follow, public out cry was only concerned about when the gold version of the phone would be back in stock. The brand has not yet mentioned when the gold version of the phone will again be available for purchase in China and Hong Kong but there have been talks of releasing gold versions of other popular gadgets like the iPad. If sales are anything like that of the gold iPhone, the company is sure to make a pretty penny.
There have even been instances of individuals buying an iPhone for retail price and selling it for a HK 2,000 markup. Though this practice is not uncommon in the US, there has never been such a high demand for any one product as there is for the gold iPhone in China and Hong Kong. At one point, the Apple site was so bogged down by visitors trying to reserve their iPhone that it crashed the server momentarily. Shortly after the site came back up the phones were sold out prompting buyers to seek their own iPhones elsewhere.
This sort of clamor for a phone is not uncommon in any country but is especially unique when it comes to China and Hong Kong. Though there has been this type of reaction to new technologies before, no one truly expected that colored iPhones would be so popular or that they would cause such a commotion in a country where new technology comes out just about every minute.