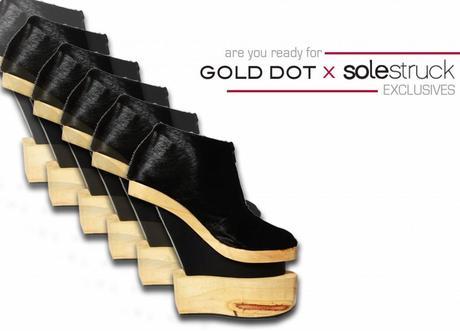 Gold Dot x Solestruck
Homegrown brand Gold Dot now goes global by partnering with none other than Solestruck. All internet savvy fashion freaks know what Solestruck offers right?! Yes! Cool shoes, fab shoes, and oh, did I say uh-mazing shoes?! 
Proud to say that Gold Dot is the first and only Filipino brand there! And uhm, I'm proud to own a few pairs too!! Haha! Quality is topnotch!
The photo you're seeing above is a Solestruck exclusive, which means, that shoe design is only available (and can be purchased) in their site….alone!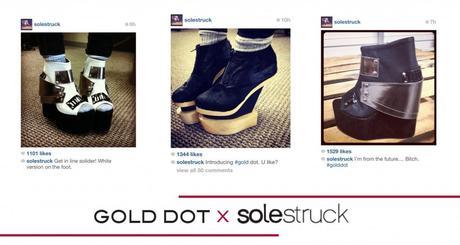 P.S. I soooo love the black Drei wedges.. Very terminator/robot-esque lang ang peg! Haha!

Just a little tip though, I heard their shoes are selling like hotcakes! Soooo, if you see you're shoe size available please do the "add to cart" action ASAP!!!
Congratz Ally, Karl and the rest of the GD Team! Go Pinoy!!
Stay wicked!