If you're in the market for a 9.17 carat, cushion-cut emerald ring valued at approximately $200,000, you're in luck. Fuel up the Learjet on June 15th and hop over to Hong Kong, where esteemed auction house Tiancheng International will be selling this custom piece, along with a dazzling diamond choker, at their Jade and Jadeite Spring Auction. Oh, and did we happen to mention that they belong to Angelina Jolie?
via Pursuitist
Not only is she an Oscar winning actress, mother of six, and celebrated humanitarian, Jolie is also an artist, having collaboratively designed the piece with celebrity jewelry designer Robert Procop as part of the "The Style of Jolie" collection. The vibrant emerald is offset by a classic gold band engraved with the words "Jolie RP," and was worn by Jolie at the 2011 Cannes Film Festival, as well as to the premiere of Kung Fu Panda 2. It comes as little surprise–knowing Jolie's trendsetting ways–that lush, lovely emerald just so happens to be Pantone's color of the year for 2013.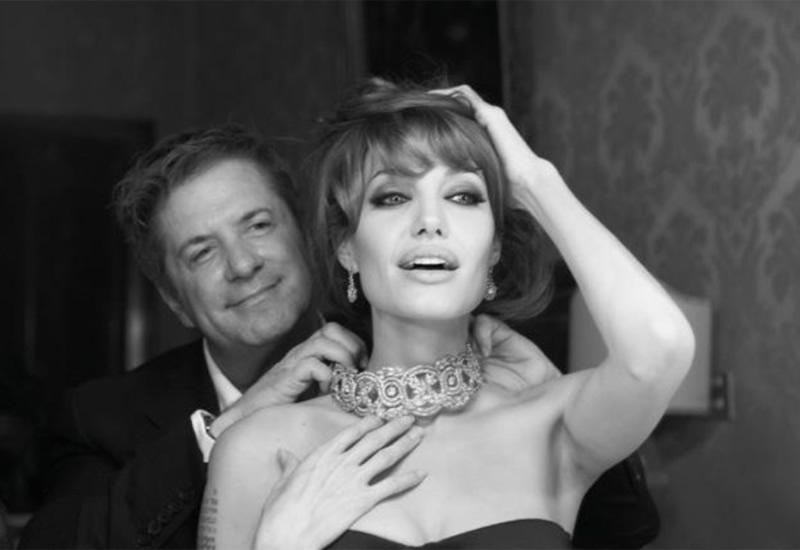 The second item up for auction is a stunning, turn-of-the-century antique choker. Worn by Jolie in, "The Tourist," it was discovered during an arduous search by Procop for just the right piece for her character in the film. Featuring glittering old-cut diamonds interwoven with graceful laurel leaves, this stunner brings to mind the glamour and sophistication of the Parisian Jazz Age.
If bragging rights to Jolie's former jewels aren't quite enough to have you cashing out that money market account, you can actually pat yourself on the back for doing so: the proceeds from the auction will benefit Jolie's foundation, Education Partnership for Children and Conflict (EPCC), which works toward improving the educational prospects and quality of life of displaced children in war zones.