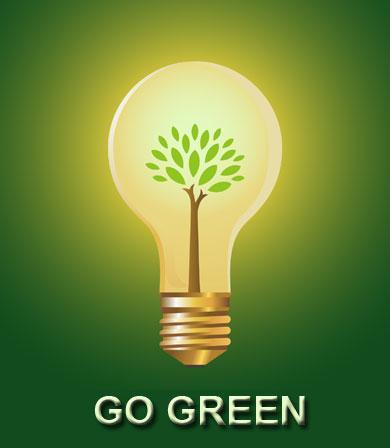 This guest post was written by Vivint on behalf of Vivint Security. Let us help you with your office bills with light timers, security systems and more.
Ecology and Business
With the increased popularity of the green movement sweeping the nation, the demand for businesses to decrease their carbon footprint is widespread and intense. Consumers no longer want to patronize businesses which use environmentally unfriendly practices, and instead seek out corporate options that find ways to incorporate the green movement into the everyday workplace. There are many ways in which a business can go green that are fairly simple and inexpensive to implement which will benefit the environment and please customers who are interested in the ecological well-being of our planet.
What Can Businesses Do To Go Green?
One way that many businesses are choosing to join the green movement is by converting into paperless offices. The point of a paperless office is to do as much business as possible without having to use paper. In an office setting, paper is often used gratuitously and wasted, and the more that this misuse of resources can be corrected, the less that excessive use of paper impacts the environment. Paperless offices send memos, updates and questions electronically and communicate with other offices and clients by email. Invoices and records are stored digitally.
When paper has to be used, it is 100% recycled paper, another ecologically friendly choice. Businesses which need to send invoices to clients can offer and encourage the option of paperless billing, a method which allows clients to pay their owed balance via the Internet.
Alternative Power Sources
Some businesses have gone as far as seeking out alternative power sources in their effort to reduce their carbon footprint and go green. This can include the use of a solar power grid or wind power in order to power a business. While this is not always possible, another potential option is an energy management system which uses motion detection to turn off any lights or machines that are not being used when people are not in a certain part of the building. An energy management system or alternative power source is not only a great way for a business to become a part of the green movement and reduce its carbon footprint; it is also a way for the business to save money.
Having a solar grid installed at a business can completely remove the need to pay a power bill. Energy management systems can give businesses a large savings on their electricity costs. When implemented properly, some aspects of the green movement can not only help to save the environment but will also help to save money for a business.
Learn how Fleetmatics can help your fleet go green