It's always a privilege to spend an evening in the company of some fabulous bloggers from the DMV area. This Tuesday, CapFABB in association with CUSP , hosted a blogger-studded evening at Neiman Marcus. The store was flocked by fashionistas, to enjoy some fall-fashion, sips, bites and beats ! It was an evening to remember indeed !
Today's post is all about what I wore, the details of the event coming up in my next post. 
I am finally up and running on the print-mixing bandwagon. It comes a little late, but better late than never. I know, a lot is going on for an outfit, but thanks to my risk-taking temperament. My attempt to bring out the full skirt, olive green, prints and the grid checks trend, all in one outfit, seems to have taken good shape. The proof being the compliments at the event and from random ladies out on the streets. To subtilize the top half drama, I chose to keep the shoes and bag neutral and accessories minimal, limited to the necklace and the stretch belt. Without the cinching belt, I couldn't have achieved the hourglass appeal ( which BTW is the most desirable shape ).
Overall, a look that makes me smile each time I look at these pics. 
What do you think of this mix n match, bold look ?????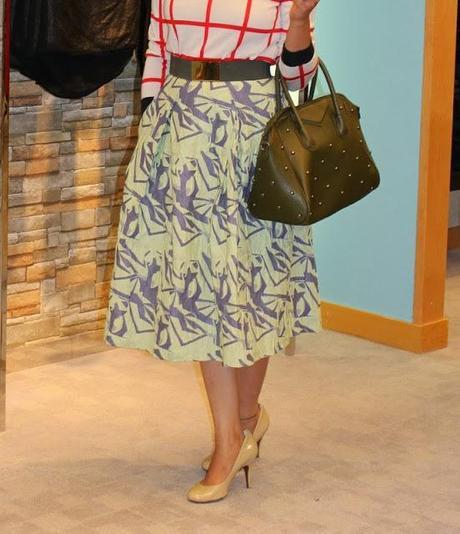 windowpane sweater- GAP ( a neutral option )full jacquard skirt - ASOS ( could not find it online but a designer dress option )shoes- JESSICA SIMPSON ( a designer option, now on sale )necklace- H&M ( option 1, option 2, in blue option )stretch belt - EXPRESS ( a leather option )bag- via TJ MAXX ( satchel option, designer option )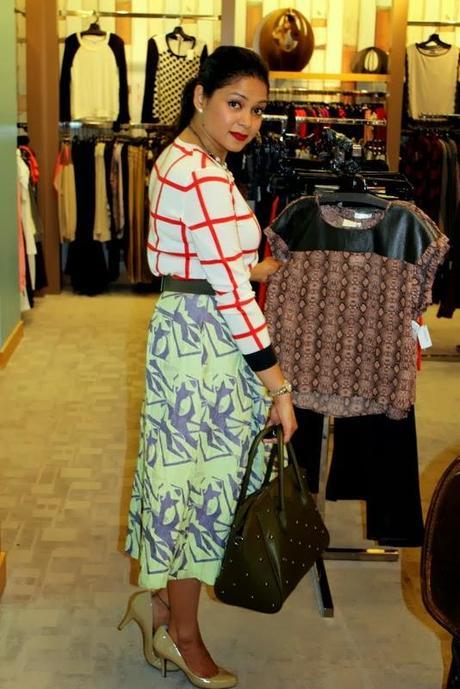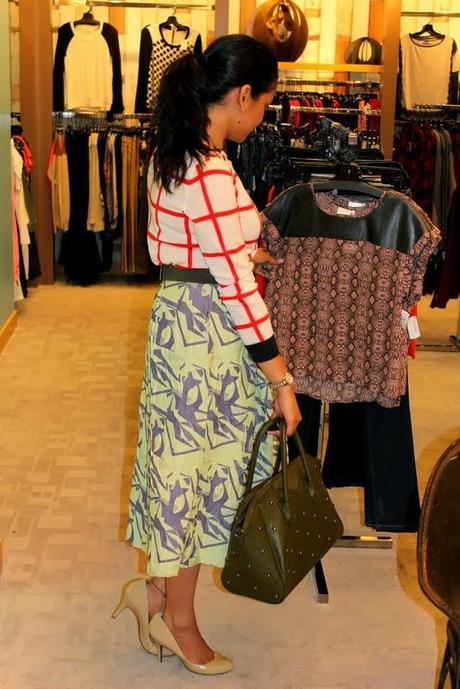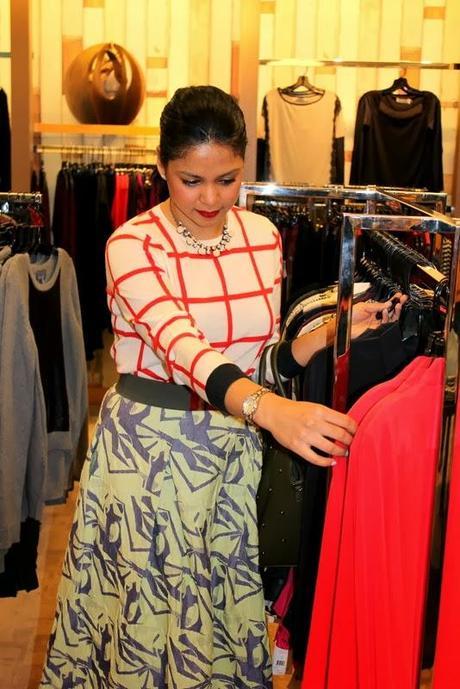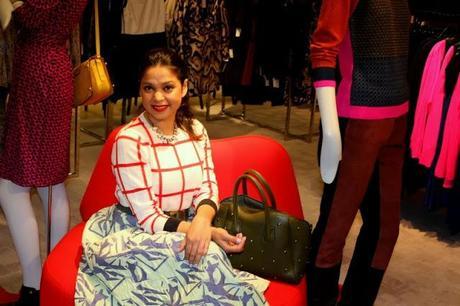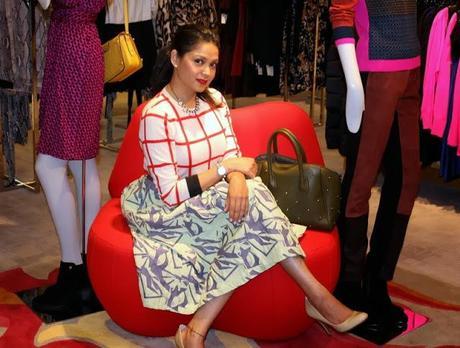 Hope you are enjoying it !!!
Thanks for stopping byFashionably yoursSAUMYA