Wishing me a very Happy 38th. Thanks to all my lovely friends and family from all around the world, for taking time to wish me on this happy day.
Today I'll not talk a whole lot about my outfit, but a few, precisely 38 , fun, boring, surprising, notorious, random facts about myself. At first I wasn't sure if I'll be able to come up with 38 things about me, but girl!!! : at the end I had to omit so many ....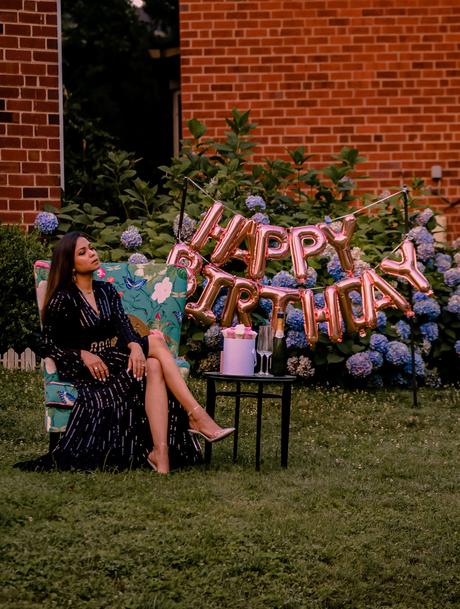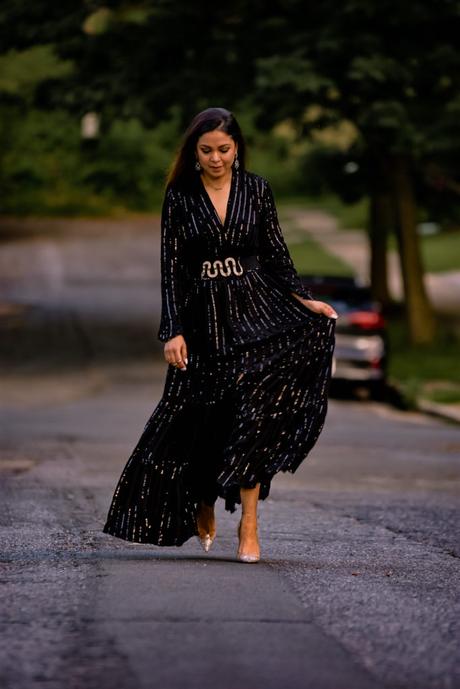 1) My name is Saumya Shiohare ( maiden name: Saumya Choudhary )
2) I turn the bi 38 today.
3) I was born in India, raised in India and now settled in US.
4) I have three siblings: two sisters and one brother. I am the oldest in my house, but the youngest in my husband's house, and I enjoy the latter status.
5) I got married fourteen years ago, had Ms. Riri five years later, and now adopted a puppy three weeks ago.
6) I never wanted to get married to an NRI: the whole idea of bathroom cleaning and dishwashing would set me off. I would tell my parents- " send me to a small village but not abroad." But I don't regret what destiny had in store for me. " I love where I am and with whom I am."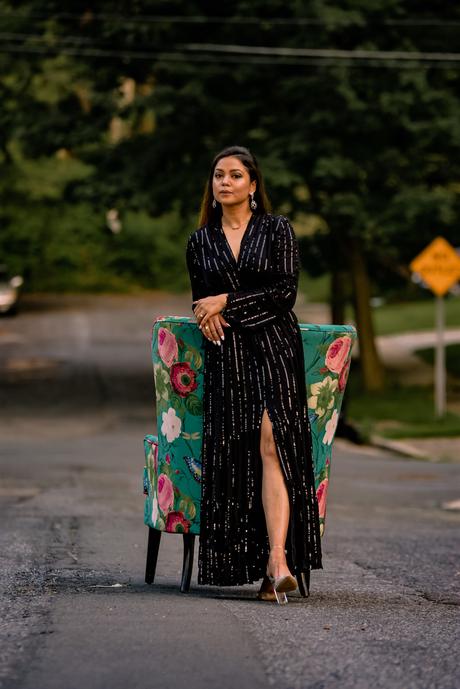 7) Academically, I was a bright student. I was confident, assertive and that's the reason I was the head girl of my school and Vice-headgirl in high school.
8) I have a bachelors degree in business administration. While I was pursuing my masters, I got married and thereafter couldn't get myself to go back to studying.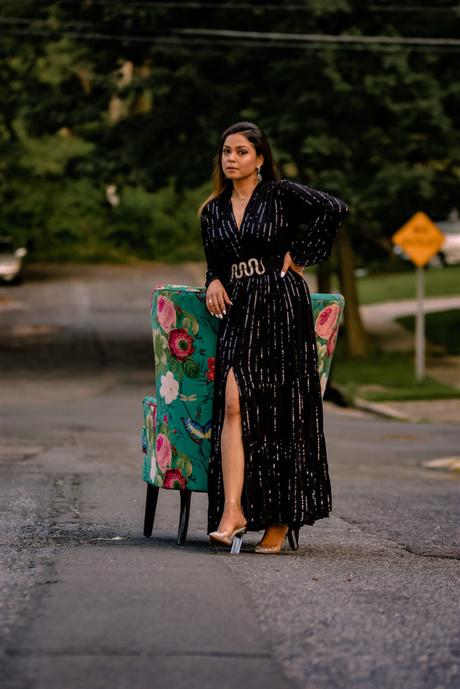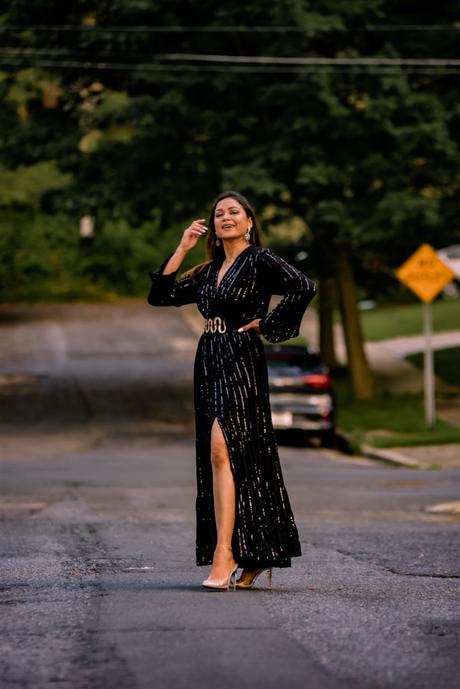 9) Agreeably, I am a strict mom and a complete control-freak. Some of it is inherent and some acquired from my head girl role I played in school days. Sometimes I think I go overboard with disciplining my daughter and sometimes hubs too, but you reap what you sow. So this is the time to give her and him the best too.
10) Besides being a control-freak, I am a cleanliness-freak too. This is inherent, so blame it on my genetics. Usually my friends get professional cleaning service every three weeks, but I am an exclusion: I get biweekly and in-between the cleaning day I am the maid of hono r.
11) I have been blogging for almost 8 years now. Until three years ago, I wasn't sure if I would be continuing this passion, but with the tremendous love and response I get from you all, there is no looking back now.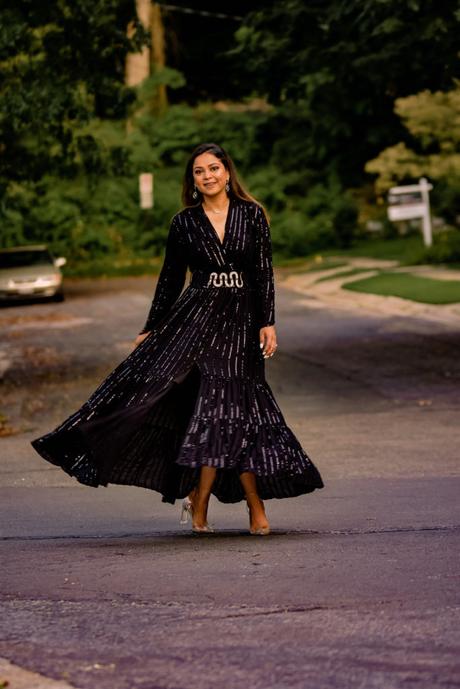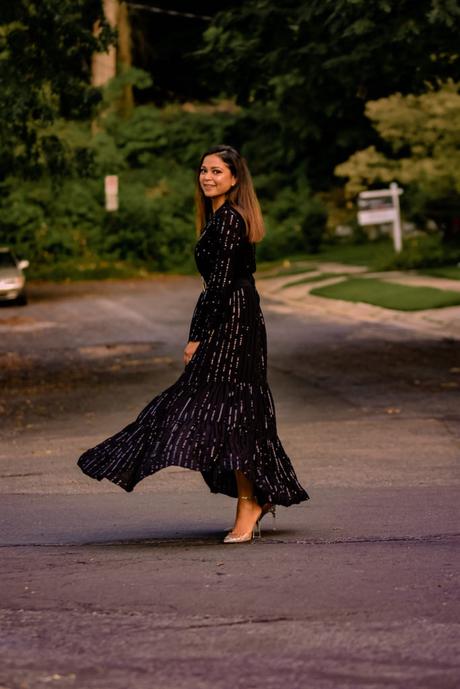 I2) am a full time mom, a blogger and used to be a part time property manager, until I was forced to quit due to unsafe working environment.
13) I aspire to become a real estate agent some day. I have been in contemplating different options, hope things fall in place soon.
14) I could be a potential case of a shop-a-holic: I always shop with a plan though. I have a preset budget for my personal shopping and I make sure I max out that budget- whomp whomp.
15) I am an extreme case of couponing. I shop at stores, only when I need to and have coupons to supplement my shopping trip. Over these years I have honed the art of couponing and I enjoy sharing shopping and saving hacks on my blog too.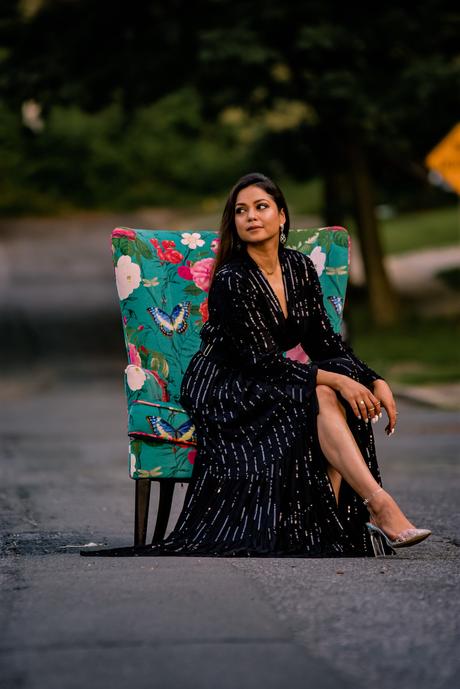 16) Blue is my favorite color. I have tried to steer clear of blue, but despite all my efforts, 75% of my closet is blue.
I7) I own a little over a 200 pairs of shoes. My hubby has been sweet enough to build me a walk-in-closet that can house all my shoes and clothes now. Reveal coming up here soon.
18) Jackets are my weakness. A good jacket is always welcomed in my closet. I own about forty jackets and have room for a few more.
19) Other than shopping, flowers are my weakness. A bunch of flowers can cheer me instantly. They hold the key to my heart.
20) I am a true Cancerian: sweet and sensitive. I might open up to people in seconds, but there will only be a few of the bunch, whom I'll actually connect with. My close circle of friends mean the world to me.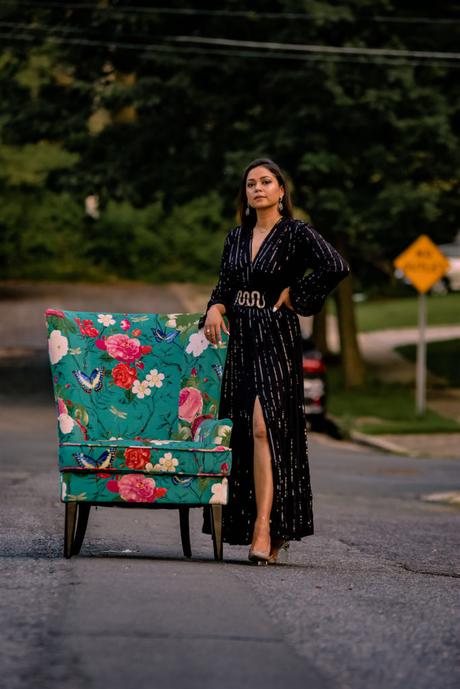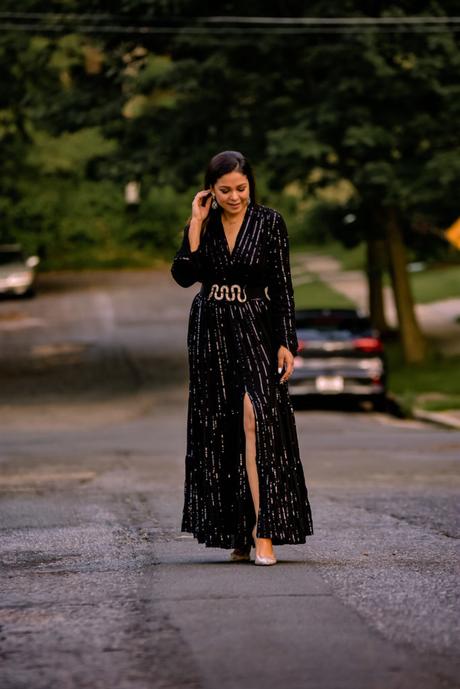 21) Truth be told: I love to be praised.......well who doesn't????
22) Another truth, I used to be my biggest body shamer. Other than my long and lean legs, if I could change everything about my body, I would have gladly done it. I would have liked it to be more of an hourglass and not an inverted triangle as now. But my perspective has changed and now I now know to dress my body and make it more Saumya-approved.
23) I used to be on the heavier side but never had actually had a weight-problem. I can still gain and loose easily- a week into a gluten-free diet and I can easily shed four to five pounds. That is sure blessing, let's not jinx it any further.
24) I have slight gluten and shrimp intolerance. Not that I would die but when I over indulgence in wheat my system backfires and shrimps would sometimes give me a stomach ache. I went gluten-free for a straight eight months, and I had never felt better. I miss all the Indian bread but you gotta do things to keep your system healthy.
25) Recently, I have taken a liking to sushi. I can eat that for lunch and dinner, but not for breakfast so much.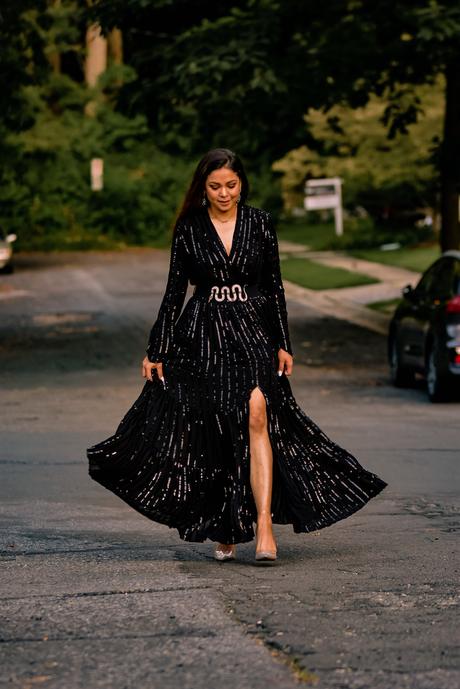 26) I love to cook and with a picky eater as my daughter, I have to be on my toes to offer her varieties. Well, my work gets cut out a bit, coz she decides the weekday menu. I love to cook the fancy instagram-worthy stuff, the same ole everyday food doesn't excite me.
27) I have also been contemplating taking up food-photography. There is something about food and photography that excites me. I get this adrenaline rush in making the food more presentable, more like a feast to eyes. I took a few virtual classes and have been practicing on the blog but I plan on reaching out to brands to work as freelancer food-photographer.
28) My friends say I make amazing salads. Secret: a blend of sweet and savory makes anything taste ten times better.
29) My guilty-pleasure would be an ooey-gooey chocolate cake...any day. Now that I have found the gluten-free baking mix, I bake them at home, in my own kitchen. If eating out I indulge in Georgetown Cupcakes, they make the most scrumptious GF cupcake.
30) I love watching movies. Friday comes and I need a movie and a drink to wind down.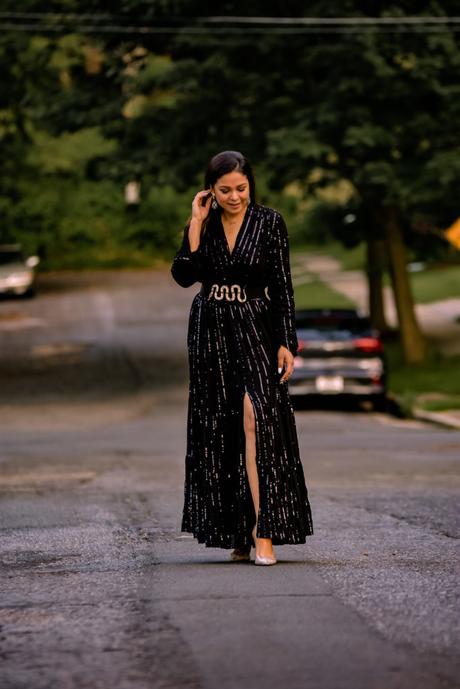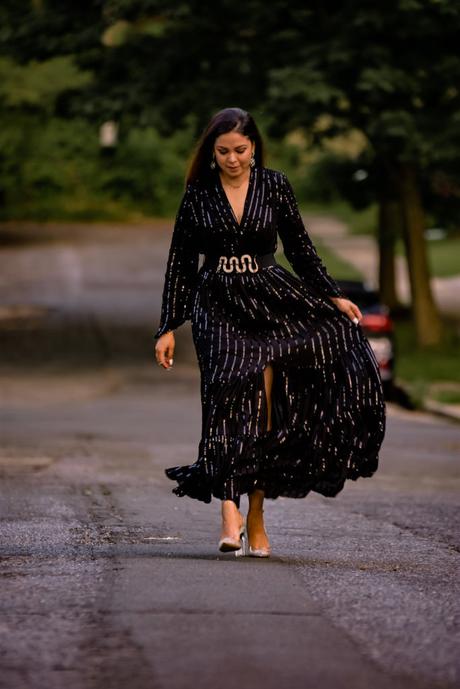 31) I have tried to get into a habit of reading and listening to news, but somehow I am always pressed on time. I tried keeping up with the COVID-19 news but now hubs updates me on all that.
32) I used to drink and smoke occasionally, but now I can live without both.

33) I can't swim: I know the basics and can survive, but yours truly needs someone to take her to the next level of swimming.

34) I am a phone-addict. I am obsessed with my phone and social media and my blog. A couple years ago I pledged not to keep my phone by my night stand at night and so far I have been able to live by it. Trust me, I have been sleeping well at night.

35) I am short-tempered and hubs and Ms. Riri bear all the grunt and the yelling. They can tell you numerous stories about my anger-gone-ransack days !!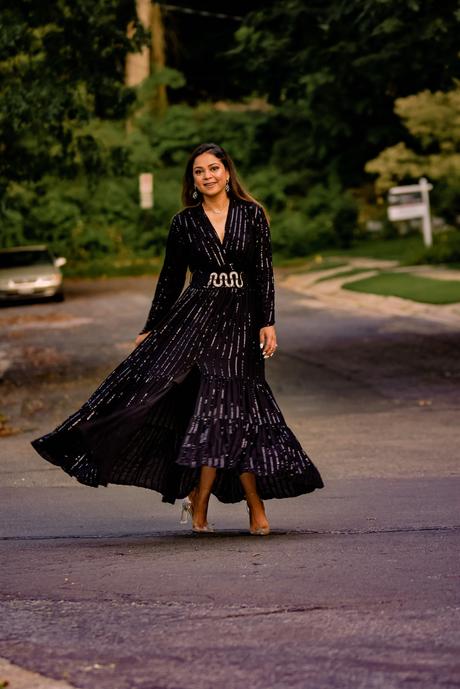 36) Lastly, I am scared of heights and get motion-sickeness easily. I don't travel well and if I haven't taken my motion-sickness medicine. So rides and theme parks will never be my jam.
37) It took me three years to finalize a plan for my walk-in-closet. I am generally very organized and try to stay on top of things, but with this one- I slacked. Blame it on my business, laziness and miserliness. I was looking for the most affordable option and it's finally happening and I am now down to the final touches. Can't wait to share it with you all.
38) One last thing that I hadn't shared with no one so far- I suffered from postpartum depression which went undiagnosed for a very long time. It were the hardest few years of my life when I feel ill each day, waking up every morning was struggle and little things seemed mammoth tasks to accomplish. It was not until one of my pharmacists friends pointed out and since then I have been taking better care of my personal and mental health. It is still not one hundred percent cured, I do get more anxious than depressed, but I can manage my symptoms. I never took any medication, just mediation and yoga, religiously!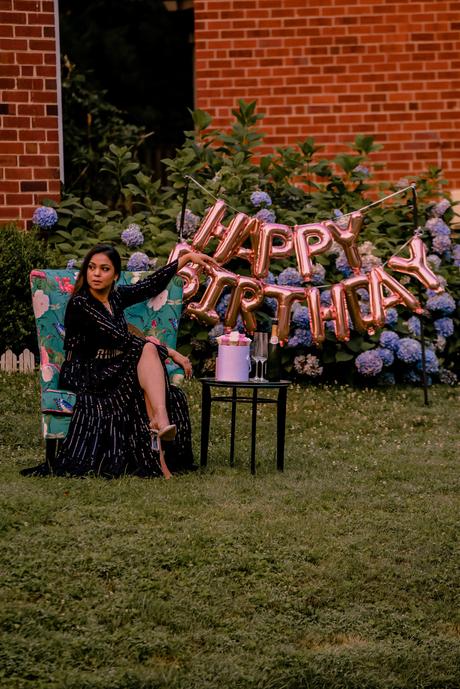 Get my look

_____________________________________________________________________________________________________________
Congratulations to Tilden of To Be Bright, she is the featured blogger of the week.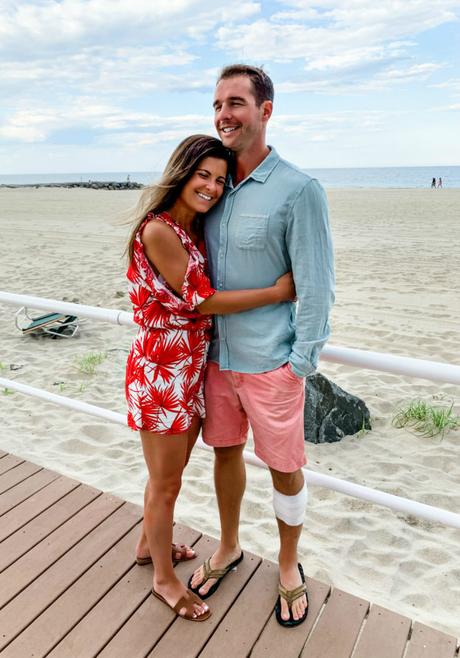 Now it is your turn to share your favorite looks.