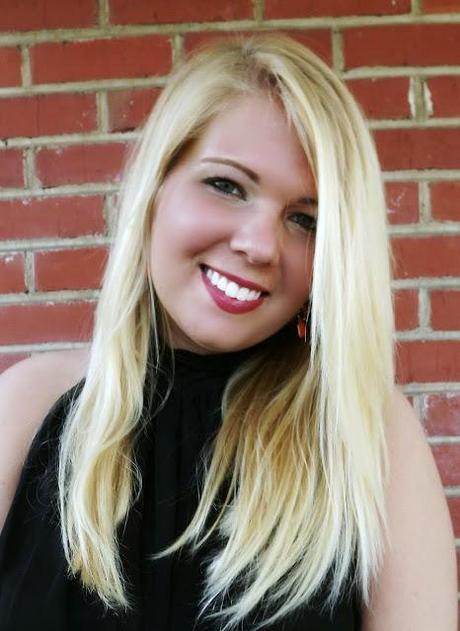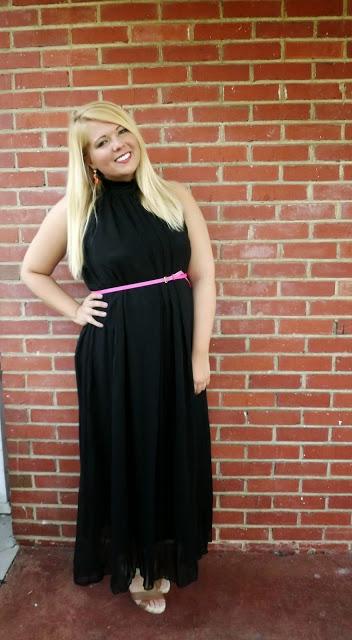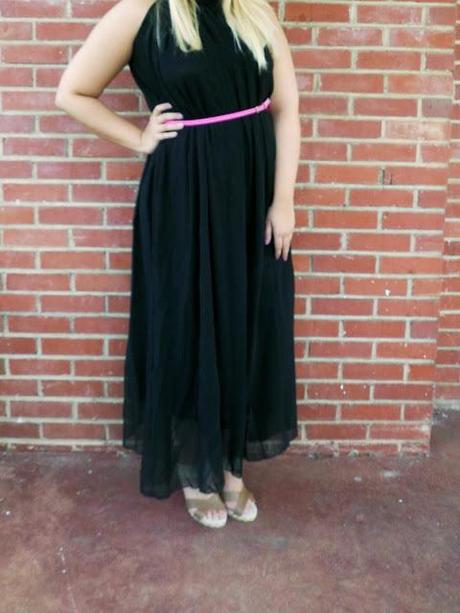 Outfit: Dress- Online Boutique Find, Belt- J.Crew, Earrings- J.Crew, Wedges- Cato Fashions
The Go Green Go Glam Fashion Show was amazing. It was awesome to see how the hard work of everyone came together for such a fantastic event! 
I am so proud of all of the amazing work that all of the people involved put into the show. The director and assistant director did amazing jobs! 
My big even came to see the show with my parents which was just fabulous. I was honored to be able to help with the social media and blog for the show and look forward to helping again! 
The dress that I wore to the show came a day before the show and worked absolutely perfectly! A black chiffon maxi dress with a high neck collar made for the perfect elegant look for the show. 
I loved pairing the pink belt and the earrings for a gorgeous pop of collar! The belt helped to accent the draping of the dress and cinch the waist.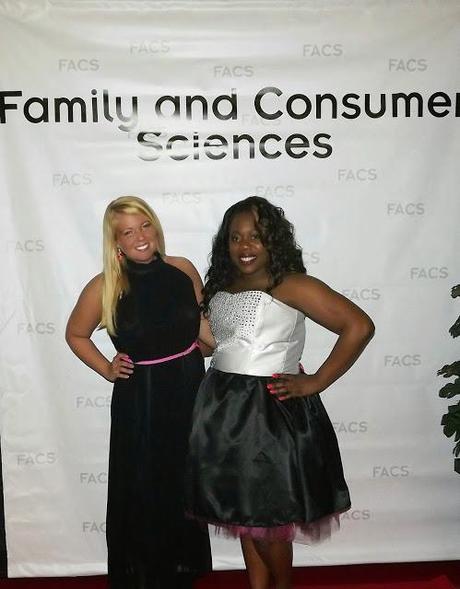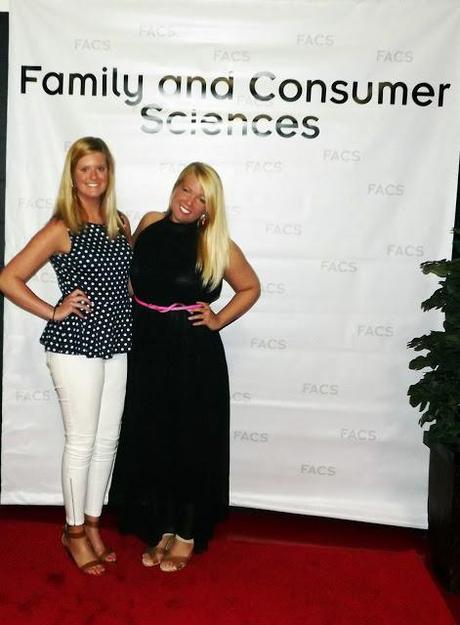 Don't these lovely ladies look absolutely fabulous? Janique made her dress and did an amazing job! I mean really check that out! I wish I was as talented as she! 
xo
BCC