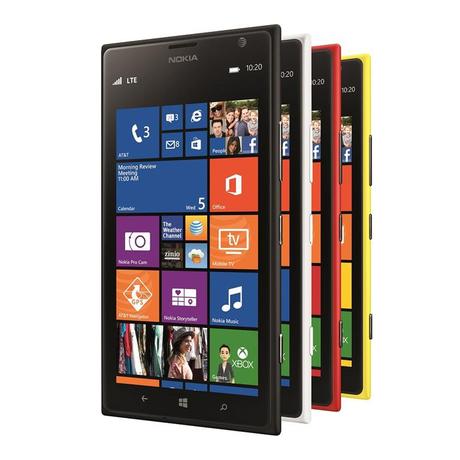 The 1520 is the first Windows Phone phablet.
Nokia phones aren't exactly known for being small, but Lumia 1520 is definitely one of the biggest phones out there and the first large-screen Windows Phone 8 device. It may not quite fit into your pocket, but at least it brought an amazing display, a powerful processor and a whole bunch of other fantastic components with it.
The first thing you'll notice when you look at Lumia 1520 is its ginormous 6in ClearBlack IPS LCD screen. It comes with a pixel density of 368ppi and a resolution of 1,920 x 1,080, and offers vibrant colors (16 million of them, to be precise) and a crisp display. ClearBlack technology allows you to view the screen better when outside and you can set the already sensitive screen to super-sensitive if you want to use the phone with your gloves on.
The Lumia 1520's soft-touch, polycarbonate unibody has thin, curved sides that provide you with a decent grip, but you'll still require both of your hands to use it – it's that massive. It weighs 209g and definitely feels thicker than its 8.7mm.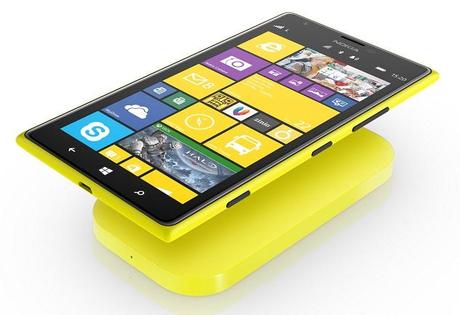 A new 20MP PureView camera graces the back of this giant.
Like we already mentioned, the 1520 runs on Windows 8, but it also sports a brand new Qualcomm Snapdragon 800 processor, clocked at 2.2GHz and backed by 2GB RAM. It's the first Windows Phone to come with a quad-core CPU and the results are clearly visible. The new processor gives the 1520 more power for photography and games, and it performs all of its everyday tasks without a hiccup. Pretty impressive, right?
Another remarkable feature has to be a new 20-megapixel PureView camera with a Carl Zeiss lens and optical image stabilization (OIS). It offers better performance in low light, to the point that you can take pictures when it's dark without the flash. It also allows you to zoom in without losing quality of the photo, which comes even more in handy with shooting videos. Nokia has also thrown in quite a few apps and features for the camera. One of them is a Smart mode; you can change the faces of your subjects and even erase moving objects.
The 1520's has one of the largest batteries in the smartphone world (which is to be expected, given the size of the phone) – a 3,400mAh cell – and it's most certainly needed if you want a display that bright. You can get through a whole day (even two) of moderate use on a single charge.
Nokia Lumia 1520 is a 4G LTE phone with NFC connectivity and stereo Bluetooth 4.4. You can add a microSD card (up to 64GB) to the 32GB of internal storage, which leaves you with extraordinary 96GB of storage.
If you want a great phone that has a lot to offer, and if you're not afraid of super-sized phones making holes in your pockets, then Nokia Lumia 1520 is the one for you.