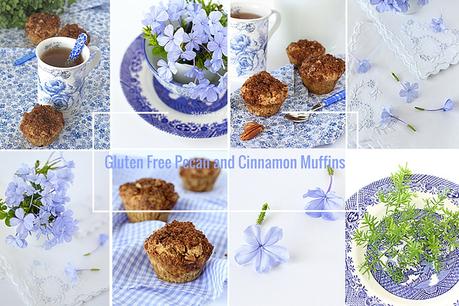 Whether you are allergic to glutens or not, the new found popularity in following a gluten-free diet or eating more gluten-free foods will most definitely benefit you, regardless of your current health. Its going to guide you towards a healthier lifestyle, by choosing natural, raw or untreated foods and will make you think twice about the food you are consuming, whether it be your favourite take out, the cakes and breads you are baking, or the meals you will be cooking each day.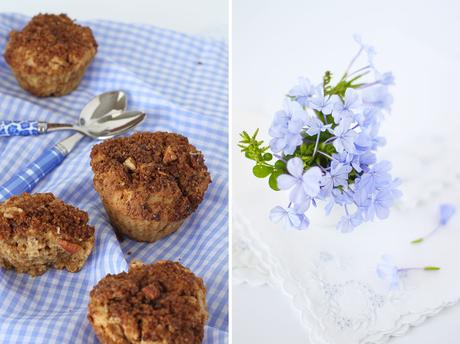 Because of the increasing demand for healthy and gluten-free foods , the availability and the choice of these products has increased, and gluten-free menus are popping up all around the world. Even here in South Africa the flours now available to us are endless, whereas a few years back we could only get regular cake or wheat flour.
When you are craving a sugar fix these little gems will fill the order for you. They are made with Gluten free flour, and filled with spicy pecans, cinnamon and coconut sugar. You can reduce the amount of sugar in the recipe by half if you prefer a less sweet option and only mix the sugar/cinnamon mixture into the muffin and have no topping. As I have found with most gluten-free flours the end product is slightly more dense, and not as light as a regular flour. These muffins can also be made with regular all purpose flour (in South Africa we call it Cake Flour).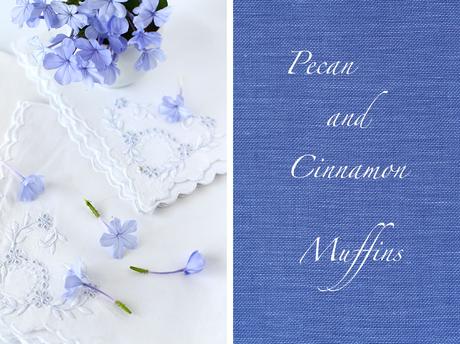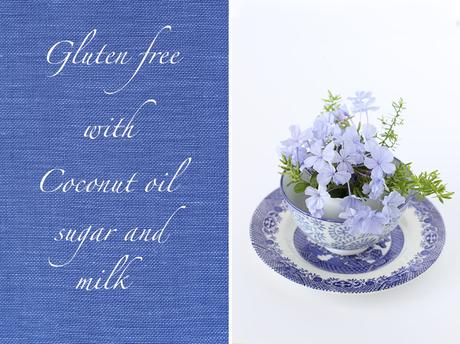 I didn't want to miss the opportunity of sharing these beautiful late blooming " Plumbago" one of the prettiest indigenous shrubs we have in South Africa which carries masses of powder-blue, phlox-like flowers.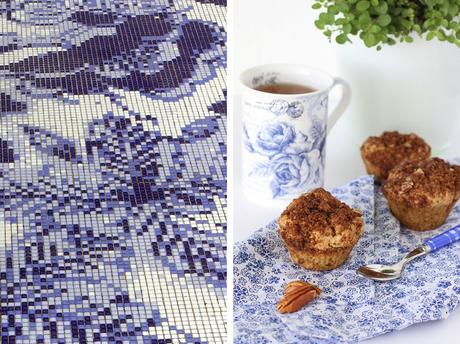 TIP: I am not an expert on gluten-free baking, but by trial and error I have found that when substituting all purpose or cake flour with a gluten-free flour, you need a really good quality gluten-free flour mix. They normally contain a mixture of flours together with xanthan gum which provides elasticity and acts as a binding agent for the flour, and gives your baked goods structure. If your gluten-free flour does not contain xanthan gum you can add 1/2 tsp to each cup of gluten-free flour.