Happy Friday!!!  I am headed for my first ever spa day thanks to a Living Social deal I bought months ago.  In fact, I have to use it before it expires...  Today I will start with a 1 hour massage, followed by a 1 hour facial, a pedicure, and a manicure!  I will post all about the experience soon.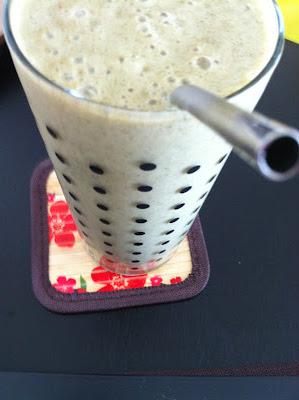 Yesterday's morning started with a yummy smoothie.  In the (Vita)mix:-1/2 cup frozen mango-1 banana-1 packet Orange Creamcicle flavored Greens-1 cup Almond Milkmmmmmmmmmmmmmmmmmmmmmmmmm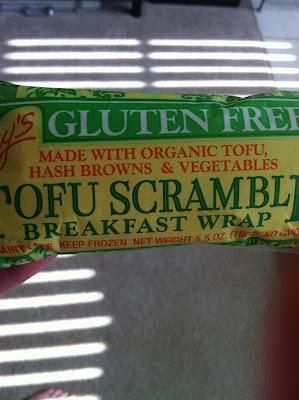 I thought I'd give this a whirl, it sounded good...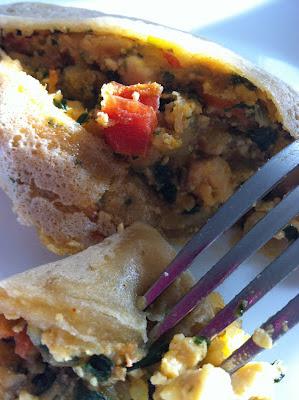 And it really was!  Lots of bold veggie flavors balanced by tofu and potatoes.  The gluten free tortilla looked a little odd, but I loved how light it was.  Gluten free foods are so light compared the heavy dense grains I'm used to eating - which leave me feeling much more light myself!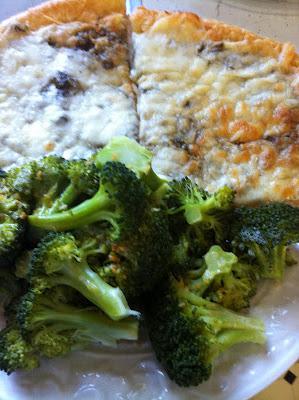 For dinner last night, I tried the Nut-Free Pesto Against the Grains Pizza.  It did not disappoint.  I cannot say enough about how much I love this brand of pizza.  Low calorie - ummmmm no.  Tasty?  Oh YEAH!(P.S. I ate two pieces, not the whole thing)
I have to get a move on to get to the spa!  I'm looking forward to making a brunch for Mother's Day, I'll let you know how it turns out! :)  Cheers to your health!